The year 2016 garnered a surplus of adrenaline-charged fresh music from new and unacquainted voices, as well as thrilling rejoinders from the known faces. With any luck, 2017 will prove to be a make-or-break year for many of these artists, as they hustle beyond the perimeter of oblivion into popular acclaim. We had our own analytical review of the musical performers/performances of different genres; and present the most promising upstart artistes and comeback stars that we hope will have a major breakthrough this 2017 musical calendar.
Did your fav make the coveted cut? Check below!
DICE AILES
Dice Ailes might be drastically ignored but this "choc boy" keeps churning out solid pop singles; and his last releases "Machinery" and "Miracle" featuring Lil Kesh, took many to church on the dance-floor.
"Miracle" just keeps rising; and Dice Alies might go from overlooked to over-booked if the residents at his home city seat up and focus on Dice.
DOTMAN
U&I Music street-hop act Dotman, was probably shocked when his solo single "Akube", which followed up his Olamide assisted "Yes, Melo" set the internet agog; gaining over 4 million views and multiple dance covers treatment from his enthusiastic fans all over the world.
Dotman might just be breaking in, but this talent has been in the industry for a minute, releasing various solid singles like "Fine Girl", "Kilowade" and "Ori Mi". The future of Dotman is indeed promising, as he has been spotted in studio recording with artistes at the top of the music food chain.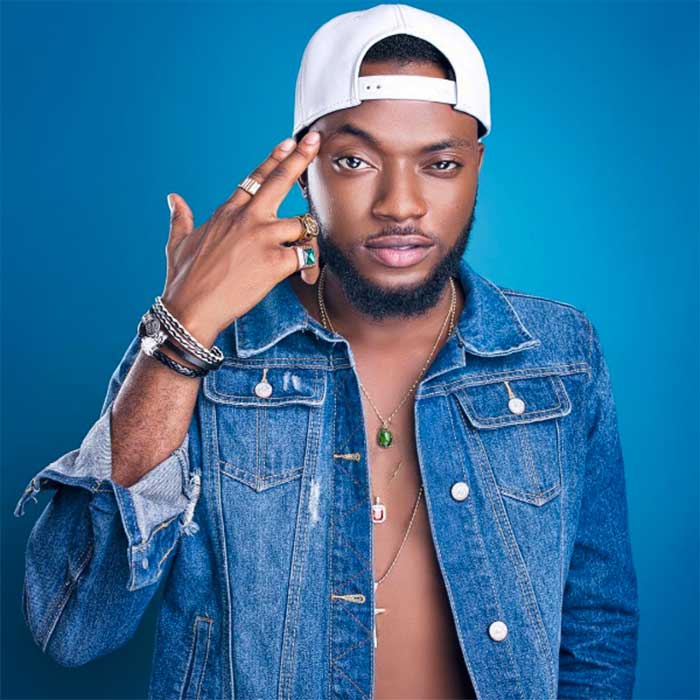 DREMO
Nigeria's new poster boy for rap and hip-hop music Dremo, caught our attention in 2015 with "Oluwa Babanla Turnup" when many were very unfamiliar with him including his label (DMW) boss, Davido. The star made our 2016 watch list, and appears yet again in our 2017 list because of his attention grabbing talent and persona.
Dremo comes to the table with so much potential, that you just have to respect the lyricist. In a short span of time, he has achieved what many of his contemporaries' dream of; bagging a lucrative record deal, spawning hit singles, and performing across Nigeria, Europe and bagging several awards amidst nominations.
Dremo keeps cracking the pop scene with his radio friendly hip-hop cuts, but we suggest an earth-shattering mixtape; to aid him solidify his place as a hip-hop royalty, while his tastefully prepared easy-to-digest singles keep the pop fans wanting to bang.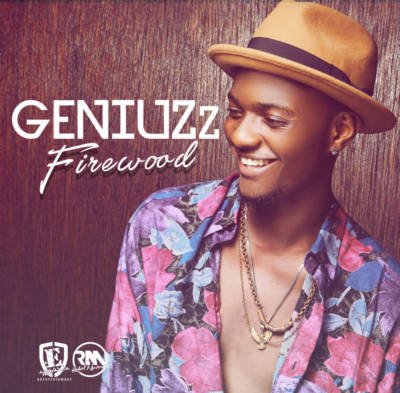 GENIUZZ
When you are backed by the team that turned the ignored singer Yemi Alade, into an eccentric global phenomenon, anything is possible, and Geniuzz happens to be the poster boy of Effyzzie Music and Rebel Movement.
The Jos-bred artiste has released previous singles in past and opened for Yemi Alade across the globe but it is his mid-tempo sexually charged single "Firewood", that is giving him his big break. The applauded cut is currently gaining massive attention and is play-listed in radio stations across Africa. Reportedly "Firewood" has been reworked with Falz; and is expected to arrive with a world-class visual and an extended play titled "A Slice of Geniuzz"; from all indications 2017 is going to be a busy year for Manji.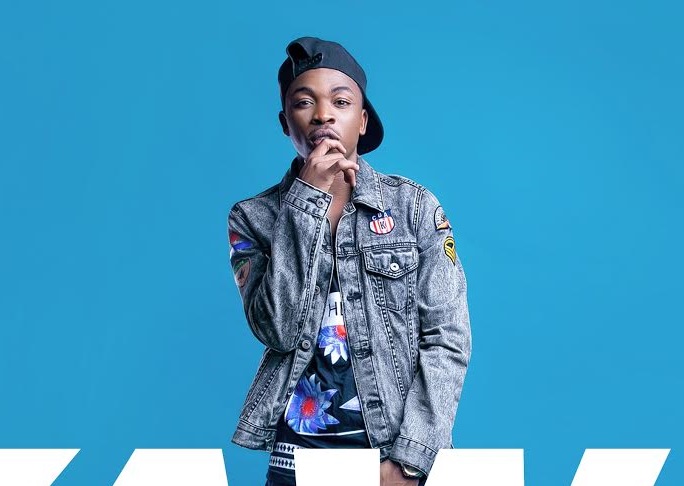 MAYORKUN
Mayorkun was 2016 biggest breakout star and the future holds so much more. Signed to Davido's DMW label, alongside the pop vocalist Ichaba and rap beast Dremo; Mayorkun made an enormous debut with "Eleko" which became an instant hit and gathered over 1 million views in about 10 days causing a mild controversy which affected the presence of the fresh act who literally surfaced from nowhere positively.
Following the overwhelming success of "Eleko", the DMW pop act released the lukewarm "Yawa" and the buzzing "Love You Tire" with Mr. Eazi. Mayor embarked on an aggressive media tour, performed in countless Universities across Nigeria and also treated fans in Kenya and the United Kingdom. Mayorkun was crowned the 2016 Headies "Rookie of the Year", beating extremely stiff competition from label-mate Dremo and NJM star Terry Apala.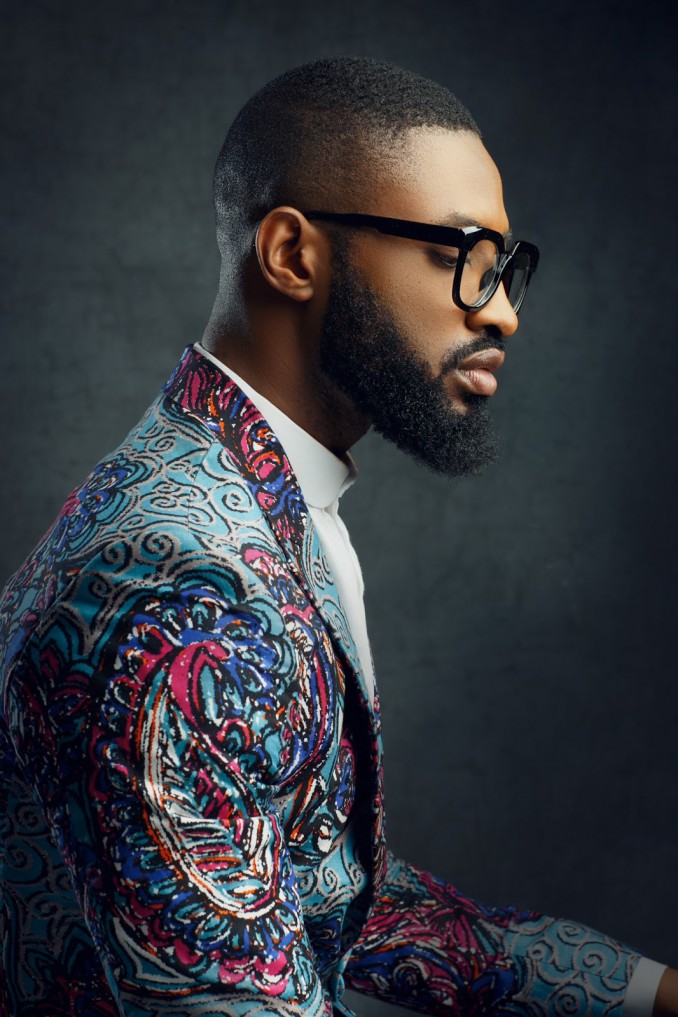 RIC HASSANI
Ric Hassani keeps ascending to new heights, and his star power keeps increasing with each passing month, and the next month can see the afro-pop star rise to greater heights. Ric Hassani's SWOT analysis will definitely highlight his pan-African pop sensibilities; image, fashion and style are strengths, so it is not surprising that he has banked on it to gain himself a serious fan-base in the fashion industry and fans across Francophone countries and East Africa.
Ric's 2016 single "Gentleman" elevated the former rapper; as he landed numerous Headies Awards nominations, an AFRIMA nod, countless editorial features and magazine covers. If you privy to Hassani's itinerary, you will know that he gets booked to headline shows in countries like Malawi, Uganda and more. That said: Hassani may not be an Iyanya, but his singles and image are honeyed enough to ensure the gentleman keeps gaining momentum.
SAEON MORUDA
Although we loved the pop singing Saeon who had a feud with Wizkid, the image and sound did not pop; forcing the song-writer to evolve into the hip-hop diva – Saeon Moruda. We are still unsure of the "Boogie Down" singer evolution to "boy chic", but it more audacious than Yemi Alade's evolution from a sexy R&B urban chic to a modern day African pop doll, and that alone makes her a must watch.
To buttress her change; Saeon unleashed Ycee, Eva Alordiah Poe, Ozone, Tesh Carter and AT aided "De Be", and shortly followed it up with the praised #Aii. If Moruda delivers on all fronts, she might find herself sitting on the vacant throne of the queen of hip-hop in Nigeria in particular, and Africa at large.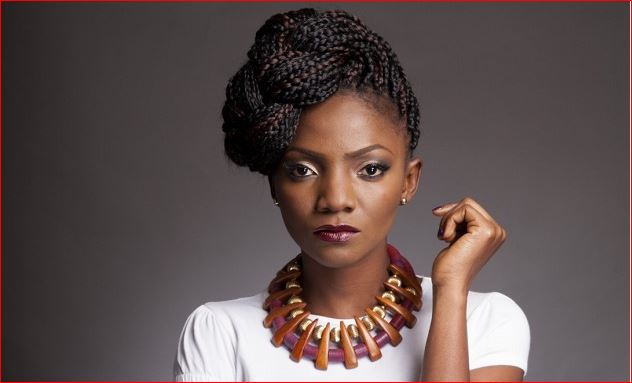 SIMI
X3M Music diva, Simi keeps soaring against all odds and has risen to become the label's star; all thanks to her voice, exceptional song-writing, persona, work ethics, sultry appeal and her extended play with Falz. Currently Simi is at the top of the female music pack dinning with Miss Alade and Mrs Balogun, and it is just shows how far she has come since releasing her X3M debut numbers, "Tiff" and "E No Go Funny".
Many do not know; but Simi also engineers music for her colleagues, she reportedly mixed and mastered Adekunle Gold's "Gold" album except for the LP's lead single "Sade". Isn't that amazing? Let us not forget; her brilliant singles and collaborations, she has offered so far. Simi's image, stage craft and music may not have the qualities bonafide pop star, but the sky is her starting point and we love her as she is. A few tweaks here and there, will see Simi conquer and rule the alternative realm without contest.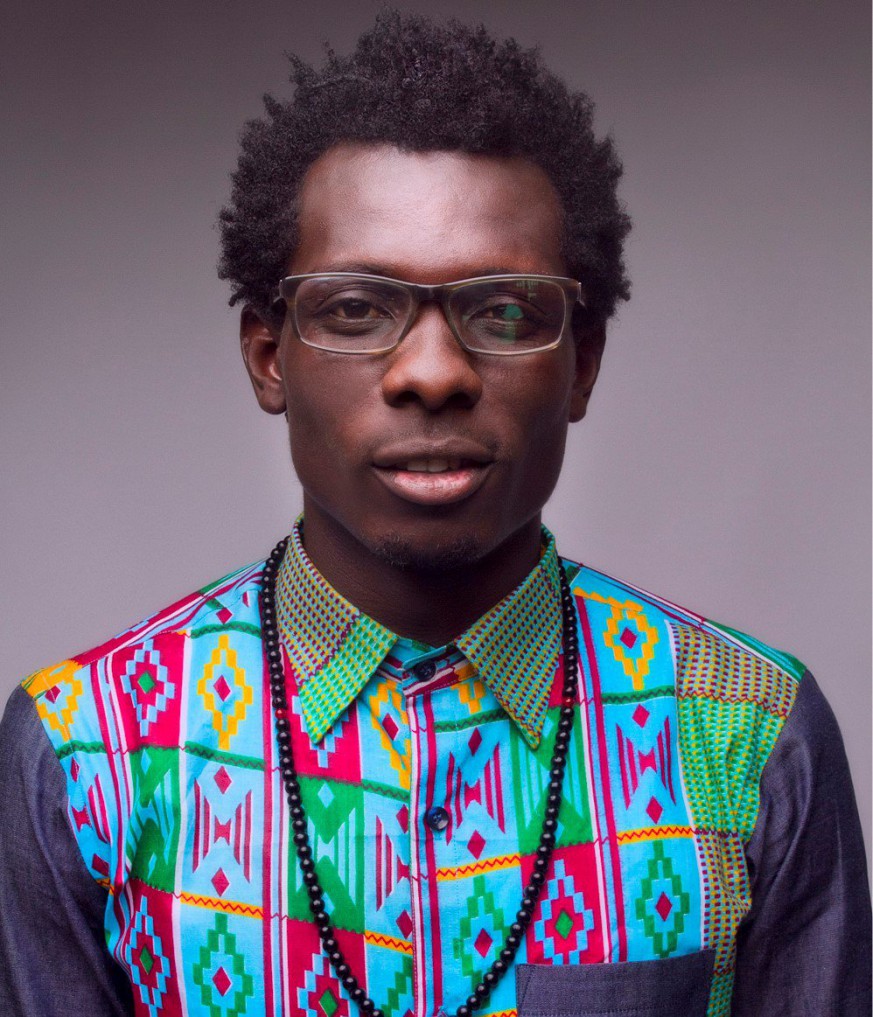 TERRY APALA
The emotive funkified 'Apala rhythm' of Terry Apala, makes him one to focus your optic and auditory system on. Signed to Nelson Jack Music, the afro-fusion act is poised to break his distinct sound into the music scene with his debut album christened "Apala on the Beat", which is expected to hit music stores this year.
In 2016, the release of Sess produced "Champagne Shower" and the melodious romantic gem "Omidan", forcefully made the industry pay attention to the underground act, who had already amassed a cult following with previous stellar releases like the Base One assisted "Omo Naija", "Modernize", "Mo Popular" and "Jangolova".
Terry's sound is a spectacle; and this alone gained him a "Rookie of the Year" nomination at the 2016 Headies Awards and a handful of high profile collaborations, major critical endorsements from A-list artistes and top critics. If the cards are played right, Terry Apala will pioneer a new sound and become a work-in-process legend in no time.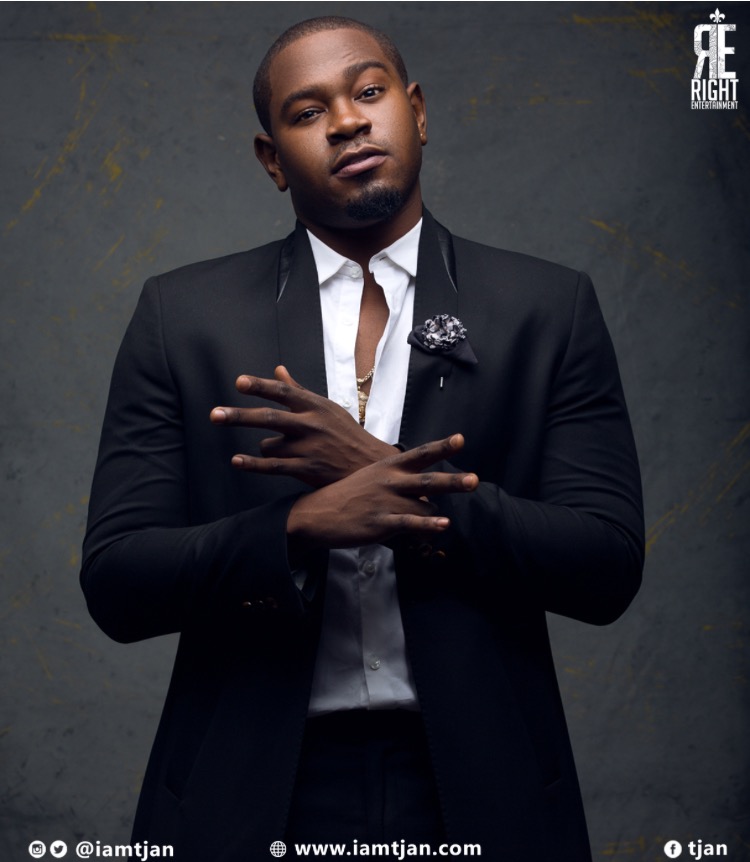 TJAN
Camp TJAN worked hard to make the not-so newbie, the new face of contemporary R&B music in Nigeria in 2016 and it paid off; as the Cobhams steered "Aduke" and "Meji" featuring Ycee gained the gifted vocalist a massive following and critical acclaim. "Aduke" highlighted the strong pipes of Tjan, and landed the tenor numerous awards and nominations including "Best R&B Single" at the 2016 Headies Awards; not-forgetting the solid performance of his hit "Meji", which has over a million views.
In the last 12 months; Tjan evolved from the underdog who featured Reminisce on "I Love You So", to a R&B/pop leading man. If Tjan continues at this rate, he will take over from the likes of Praiz and Banky W; as they inevitably take a bow, and in 2017 he poised to take great strides towards his goal.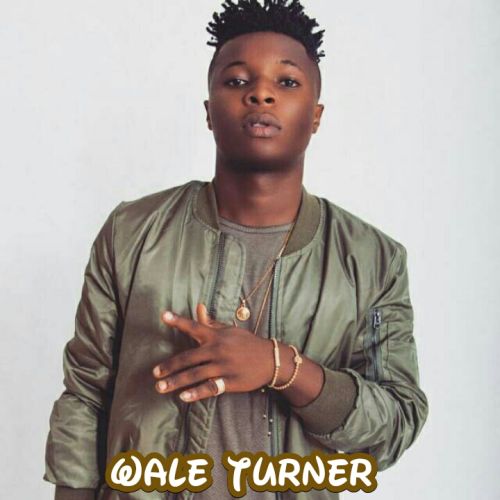 WALE TURNER
Wale Turner literally heightened the tension of the cyberspace when clips of him rapping surfaced. The indigenous lyricist caught the attention of press, music lovers and label executives who threw various mouth-watering deals at the multilingual rapper, to no avail. Wale Turner has bragged to be the "hottest"; and he has proven his mettle via skills he has shown albeit amateur material.
Nonetheless, Turner inked a deal with a fresh label and went on to debut officially with the tongue-wagging, Pheelz-produced, "No!" -which received a befitting video treatment. Turner has all it takes and more to take-over the streets; like he said he is the hottest.
ZORO
Indigenous rapper Zoro, is well on his way to become hip-hop royalty. The criminally overlooked "Ogene", has to be one of the biggest Nigerian collaborations and songs of 2016, and award committees and organizations should be jailed for not recognizing such raw breed of pure talent.
Alongside "Ogene" in his discography, Zoro has an army of Eastern-Nigeria based fans ready to go to war for him, and numbers of rock hard offerings like "Mabuza" and Phyno associated "Achikolo". Zoro's latest charting single "Good Year", features Congolese music icon and legend Awilo Longomba and a solid visual is expected. Zoro has proven himself worthy of praise; hopefully his team start working hard on his image and visibility ensuring his climb to the peak; nonetheless his success is very sure.
THE COMEBACKS
Chidinma
Once Africa's pop sweetheart; Chidinma lost the plot when she abandoned her highlife/pop shoes for a street-hop/hip-hop driven ride. The journey saw her land mega smash "Emi Ni Baller" and moderate success but as many predicted, the formula failed.
Fast forward to the present; Chidinma without Capital Hill seeks to make a comeback, and has released two singles, the poppy "Fallen In Love" and the Christmas tune "For You" for this cause. The numbers has failed to pop despite the latter amassing over 3 million views on YouTube, still Chidinma still has a gigantic following all it takes is one song to charge up her current lukewarm state.
Iyanya
Iyanya was poised to be the biggest pop-star Africa has seen; but something went wrong and we cannot particularly say what. Nonetheless Mr. Mbuk still has the voice and sex appeal to annihilate any competition in sight, and more importantly he has "ported" to a Don Jazzy helmed Mavin Records which houses pop titans – Korede Bello and Tiwa Savage.
Iyanya now signed to Mavin, presents the "Kukere" singer a fresh slate to work with uncharted producers, possibly recreate the musical chemistry he had with D'tunes and make that mammoth-sized comeback. We hope that the fantastic Mavin team who are currently "up to something" can get Iyanya right, and then finally there will be a frenzy caused by a mavin.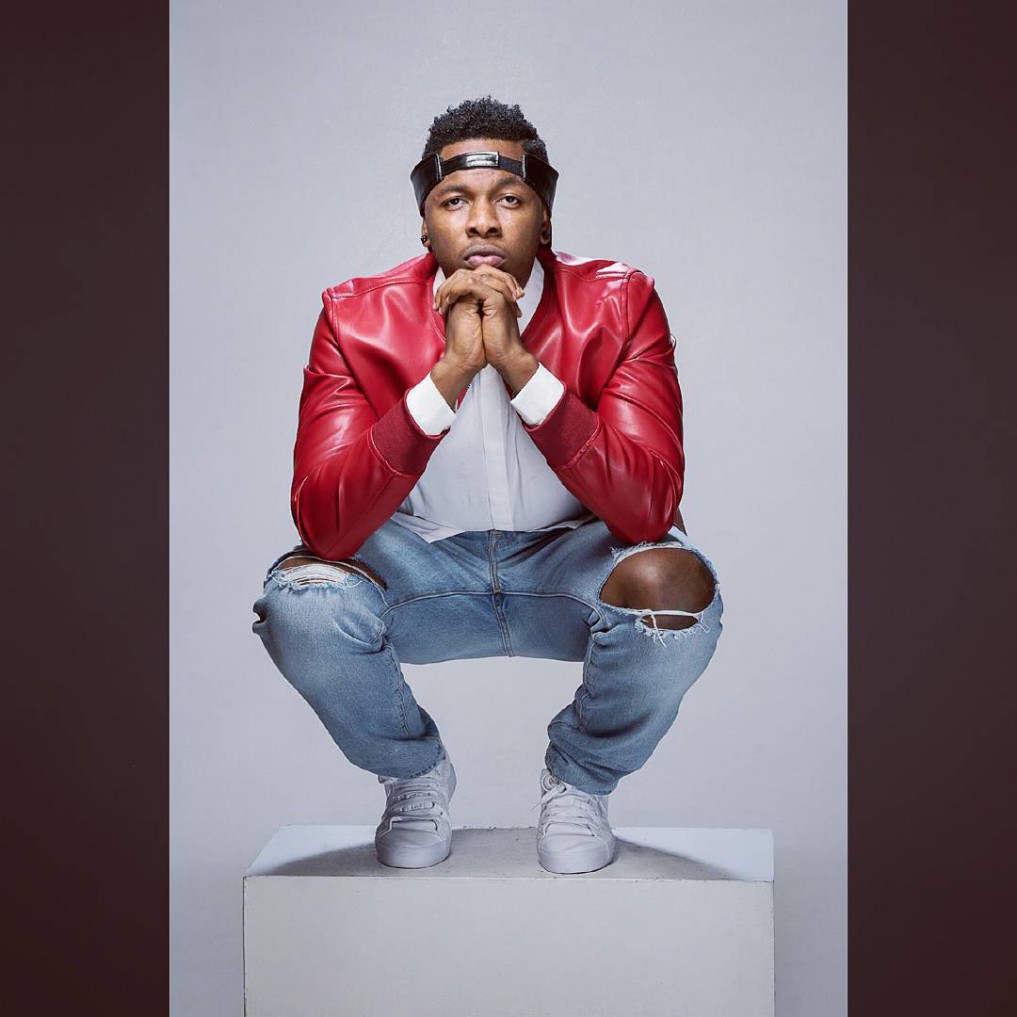 Runtown
Runtown and his record label Eric Manny, made headlines for all the wrong reasons in the last 12 months, and this ensured that his debut album did not leave lasting impression on the charts. The "Ghetto University" educator is no newbie to delivering razor sharp pop cuts, yet with audacious bangers in his discography, Runtown is still presumably overlooked and underrated but it seems this is changing with the release of – "Mad Over You".
The Del'B produced track which is reminiscent of Mr. Eazi's sound, is breaking down doors that were once shut for the Headie "Next Rated' nominee. Thankfully, Runtown now is dealing with his label issues in private and is back to the business of "1980", and better we must add.
Culled from Tooxclusive