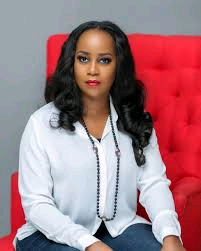 Nigerian Human Resource (HR) manager, Ivie Ibitoye has taken to her Instagram to warn female job hunters to not hit on CEO's after a job interview.
She also went ahead to say that the 'shooting of shot' is getting out of hand.
Read Also: Cross River Suspense Calabar Carnival (See Details)
According to her, sending a private mail to male CEO is wrong, the intentions of sending such emails may be noble but it can be interpreted as the lady shooting her shot at the male executive.
Read Also: How To Take Care Of Your Denim Outfit
Ivie wrote on her Instagram page,
"Dear Female Applicants,
It's wrong to attend a job interview and then send the male CEO an email telling him telling him that you will like to "know him better" whether or not you get the job.
Your intentions may be noble but it can be misunderstood.
This "Shoot your shot" is getting out of hand"
See her post below;