54-year-old actress Nicole Kidman Sparks Controversy as she features on the cover of Vanity Fair. On Thursday, the 17th of February, Vanity Fair unveiled the cover for its 28th annual Hollywood Issue, and this however created a controversy.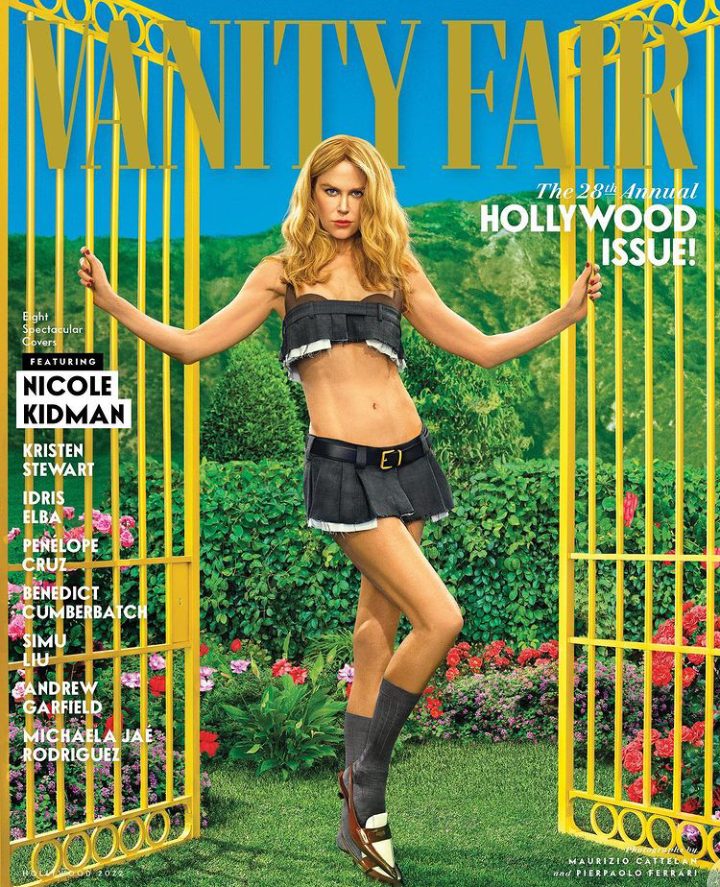 Read also: Reactions Trail as Singer Tems Sparks Pregnancy Rumours
The issue is covered by Kidman dressed in a two-piece look by Miu Miu. A lot of fans have however condemned the dressing claiming it wasn't exactly age appropriate. The cover was also intended to honor her professional accomplishments. However, a lot are of them believe that her styling idea is terrible and does not justify the intentions of the magazine.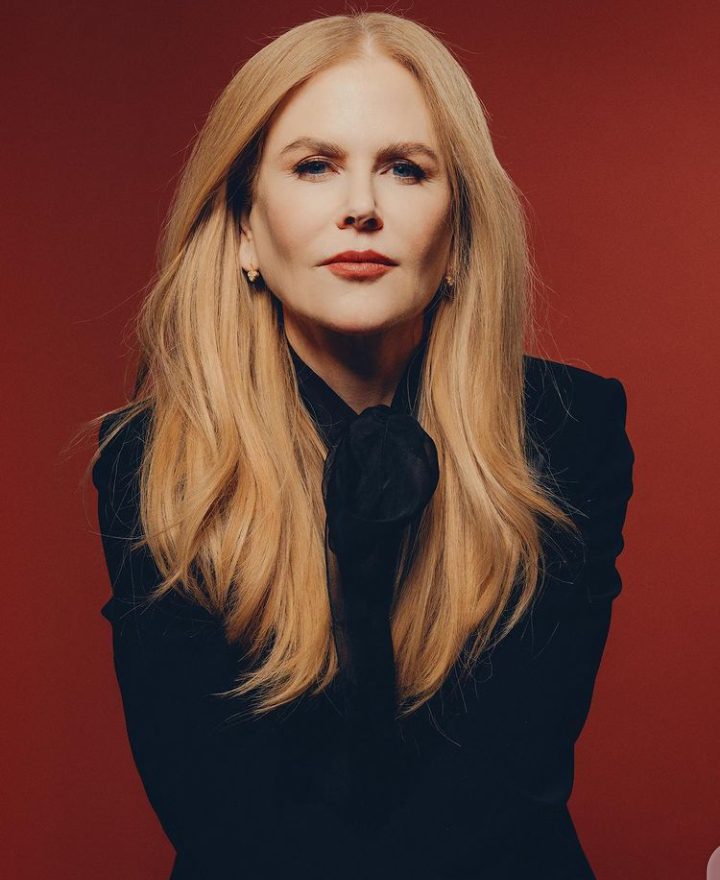 Nicole is an American and Australian actress and producer. She began her acting career in 1983 and has featured in quite a lot of movies. Nicole is considered a legend in the acting world. she is also recognized as one of the world's highest paid actresses. She is multiple award-winning actress.
Kidman is popular and respected for her acting and accomplishment. However, her styling theme on the cover of vanity fair is not just sitting well with fans. Check out some of the comments below:
"One of the most prolific actresses (and also most beautiful) and she is presented as a skimpily dressed school girl in 2022," another wrote.
"Nicole Kidman is incredible but this styling is terrible," another added.
Photo credit: Instagram