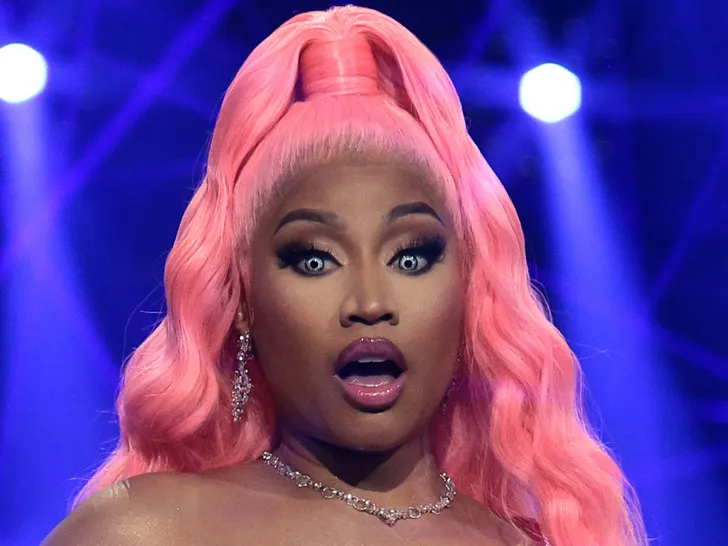 American rapper and Barbie doll, Nicki Minaj has sued social media personnel, Nosey Heaux for defamation of character.
Nicki Minaj is making it very plain that she and her legal team won't tolerate social media accounts making outrageous claims about her, and she has now filed a lawsuit as a result.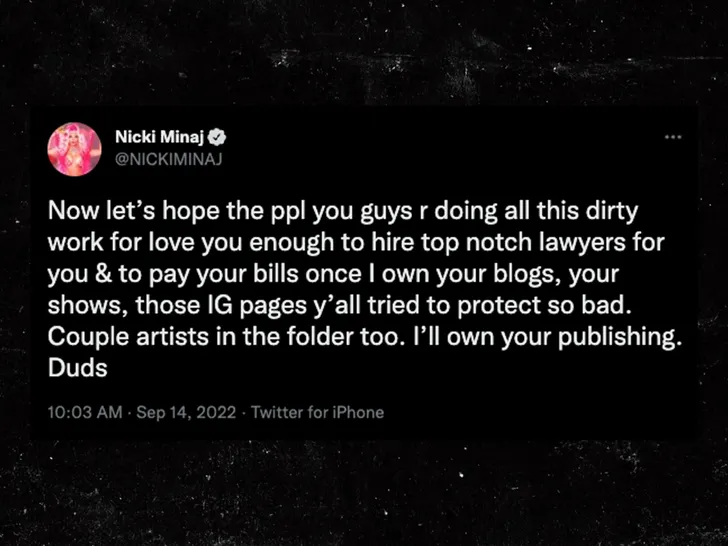 According to legal docs, obtained by TMZ, Nicki claims a woman named Marley Green — who goes by the social media persona "Nosey Heaux" posted a video Monday talking about Nicki in which she allegedly said Nicki is, "shoving all this cocaine, shoving in all this cocaine up her nose. Allegedly. Thank you. Allegedly. But we all know it's true. "F***-listen, I can't even say allegedly with that 'cause I, we all know it's true. I'm not saying allegedly on that. Nicki Minaj is a cokehead."
Read Also: Best-selling author Chimamanda to headline 2022 New Yorker Festival
Additionally, Nicki claims Green has said things about her 1-year-old kid that she finds to be "vile," including calling her entire bloodline nasty and telling her to enroll her child in therapy because "Your baby is going to be a rapist, too."
Although the legal documents refer to Green as a "nobody" and describe her as someone "whose main accomplishments in life have been a string of criminal charges, bail jumping, and bad debts," they do acknowledge that her social media posts have gained some attention and that there is a chance that some people might actually believe what she says.
Judd Burstein, Nicki's lawyer, claims that a sizable audience watched the "cokehead" video on Twitter, which received over 2,000 likes and over 250 retweets.
Read Also: Baba Ijesha pleads for court to suspend his imprisonment
Nicki, who claims to have never used cocaine, is suing "Nosey Heaux" for defamation. She is asking for a jury to award her damages of at least $75,000 in this case.
Speaking to TMZ he said;
"When this case is over, she will no longer be permitted to use the name "Nosey Heaux" because we will take her trademark from her when she does not have enough money to pay the judgment. Anyone else who spreads lies about Nicki will suffer a similar fate."
He continues, "My marching orders are to aggressively sue anyone with a media or social media following who damages her with intentional lies. Eventually, the lesson will be learned."