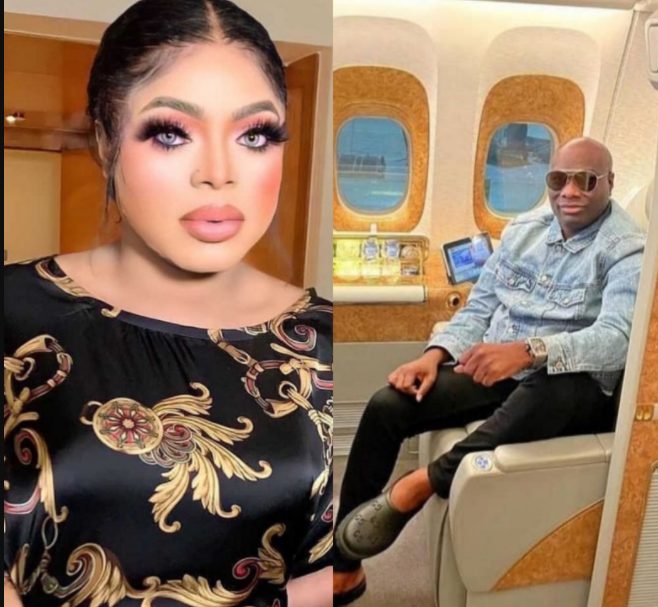 Following the now trending fight between Nigerian Actress, Tonto Dikeh and crossdresser, Bobrisky businessman Mompa has been dragged into the messy situation.
However, it may seem as though the businessman is not having any of it as he has warned Bobrisky not to associate him with any thing concerning gay as he is a Muslim.
Bobrisky however seems not to be backing down as he has shared new evidence supporting his claim.
Read Also: Biography Of Jamo Pyper,Nigerian Rapper Early Life , Career Networth
See Bobrisky's reply and what he shared below ;
"Mompha, you and i know i don't follow no blogger, I mind my business. I could remember when blogger posted that news then you were d first person to push it to my dm and you were saying all sort of thing, I wonder y you all are acting all innocent on gram now. I don tire self for all of una with dis una two face. Well don't push me to post more cos it will be bloody. Bye for now
I will let you all believe anything you want too… but tell mompha and co to watch their mouth
Dis same mompha warn me not to be friends with Anita Joseph till now Anita didn't hear anything from my mouth, just because I'm matured to keep a conversation.. but when you come out to disrespect me and come to my dm to kiss my ass that is not fair people need to know who you are so they can be more careful. Mr Muslim"
See actual post here