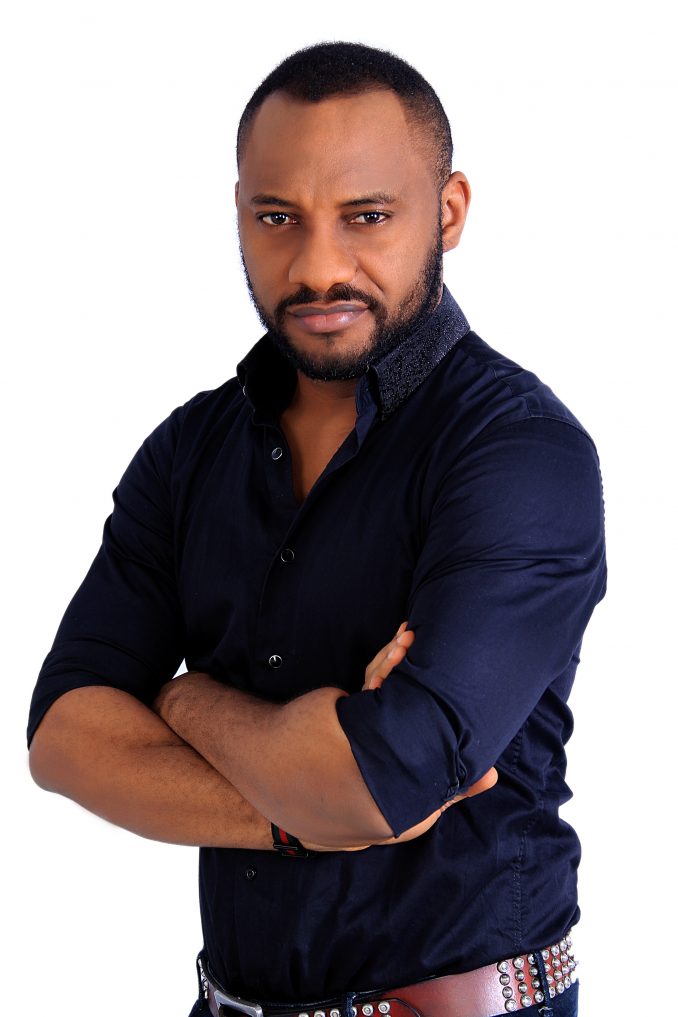 Nollywood actor, Yul Edochie has offered a piece of advice to a lady, who compromised her standards in order to please her date.
The lady had taken to the micro-blogging platform, Twitter to recount one of her embarrassing dating experiences. According to her, a guy asked her out and she arrived at the venue in her car. The guy, who was unaware that she has her own car ordered an Uber for them.
In an effort to spare his feelings, the woman accompanied him in the Uber, got off at a location, and later came back to retrieve her own car.
She tweeted:
"This guy asked me out on a date and I met him there. When we were about to leave he ordered an Uber I didn't want to make him feel bad so I left in the Uber with him. He dropped me off at mine and left so I ordered bolt back to the where we had our date and drove my car home".
Reacting to her story, Yul Edochie opined that the lady shouldn't have lowered her standard for him.
He advised the woman to remain true to herself and not change who she is to please others. He suggested that she could have offered to use her own car to drop him off instead. He added that if the man is truly the right one for her, he would not feel intimidated by her independence.
He wrote:
"Naaaahhhh. Never lower your standard or be who you're not to please anyone.
Be yourself. In fact offer to drop him off with your car.
If he's the right guy for you he'll not be intimidated".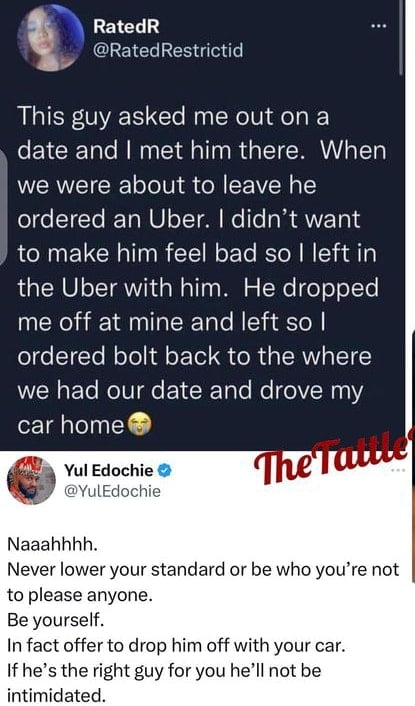 Read Also: Police summoned to Rihanna's house after man shows up to propose to her – See details