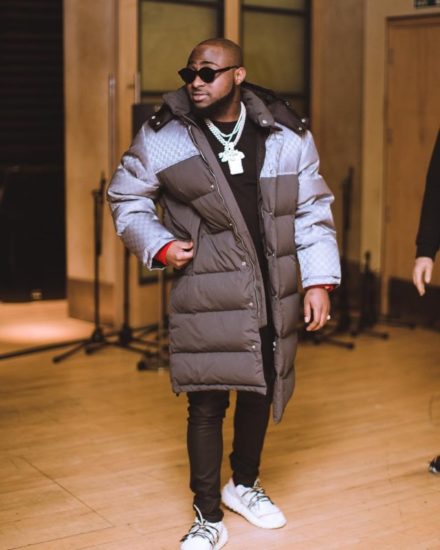 Netizens has reacted to a now viral video of music star, Davido seriously slicing onions hours after Wizkid lost the Grammy award.
Read Also: Wizkid's Latest Video Set Social Media On Fire
Glamsquad Magazine had earlier reported that big Wiz was mocked by netizens for losing both Grammy awards in which he was nominated.
Wizkid was nominated alongside fellow Nigerians –Femi Kuti, Burna Boy and Tems for Best Global Music Performance at The Grammys.
Angelique Kidjo beats Wizkid, Burna Boy Femi Kuti and others to grab the award with her album titled Mother Nature.
Read Also: Tems, Femi Kuti, Burna Boy and other nominated for Grammy 2022
Hours after netizens mocked big WIZ for losing, Davido took to his Instagram story to share a video of himself seriously slicing onions.
Although this might not be a shade from Davido, some netizens have expressed mixed reactions to the video.
naijaz_own wrote: Wizkid will still not respond to anything. I'm sure he still wouldn't have posted about the Grammy if he had won it. Reason he has my respect always.
therealdumebi wrote: The conversation around the Grammy award in Nigeria is very toxic, maybe the organizers have listened in and decided to give it to a neutral. Anyways, Kidjo is mama Grammys. Hopefully this will spur everyone to work on new projects and get the race on.
cody_gifted wrote: Until ur favorite gets a Grammy nomination first,Big WIZ is still the GOAT
___sophie7 wrote: slice the onion make them cry well
softstrength wrote: Pure coincidence. He also flipped rice or something similar