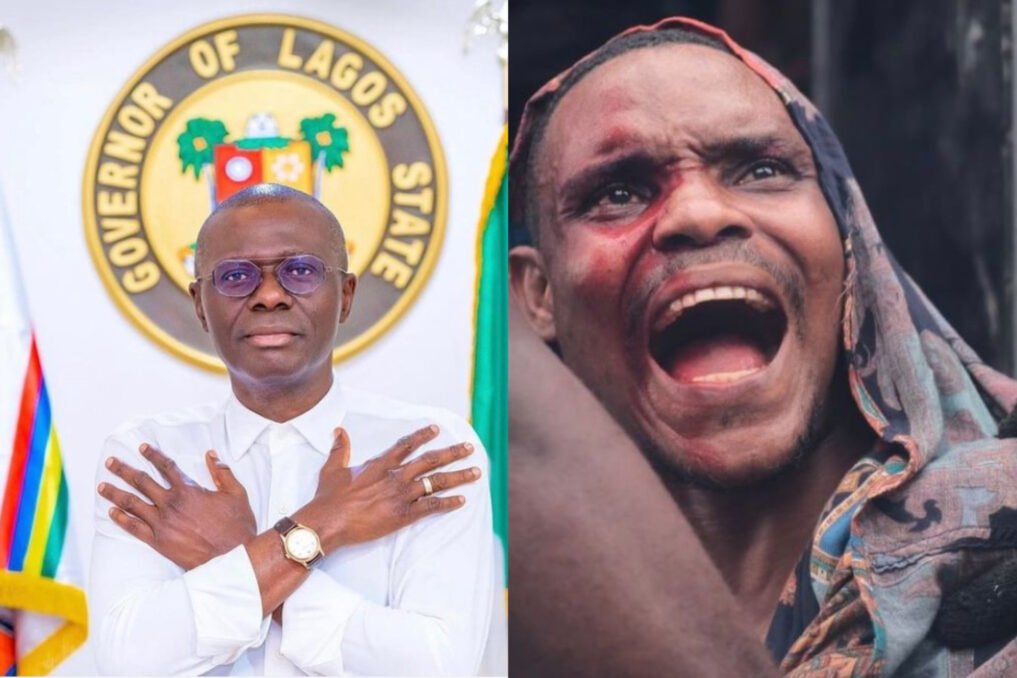 Barely a week after Lagos State Governor, Babajide Olushola Sanwo-Olu was re-elected for another four years term in office, he seems to have started on the wrong note as Netiznes took turns to slam him.
Sanwo-Olu came under fire after he rejected a court order to compensate an Uber driver identified as Adedotun Clement, who was tortured during the EndSARS memorial in 2021 with the sum of N5 million.
A Federal High Court in Lagos had on 14th March 2023 ordered the Lagos State Government to pay the sum of N5 Million as compensation to Adedotun Clement, an Uber driver who was severely tortured on 20th October 2021 at the Lekki Toll-Gate during the first EndSARS anniversary.
Clement was carrying a passenger to Lagos Mainland when he encountered a gridlock at the Lekki Toll-Gate during a protest to commemorate the first anniversary of EndSARS. He was tortured and pepper-sprayed by officers of the Lagos State Neighborhood Safety Agency and policemen.
The attack on the Uber driver was captured on video and reported by television stations and newspapers and attracted nationwide condemnation.
Human rights lawyer, Inibehe Effiong, filed a lawsuit against the Lagos State Government and the Nigeria Police Force to seek redress.
Following the judgement, Effiong sent a letter to Governor Sanwo-Olu on 16th March 2023, requesting compliance with the judgment. However, the governor declined to take action. As a result, the Lagos State Government has appealed the judgment to the Court of Appeal in Lagos.
The Lagos State Ministry of Justice, through its Director of Public Prosecutions, Dr. Babajide Martins, filed a Notice of Appeal on Tuesday, March 21, 2023, and served it on Friday, March 23. The government contended that there was insufficient proof of the alleged torture of the Uber driver.
Netizens react
Reacting to the Governor's decision, Netizens took turns to slam him as many noted that he is back to his default setting after appearing all nice and friendly during his re-election campaign.
One Kamil wrote: "Sanwo Olu was going everywhere, returning cars and buses that was taken by lastma officials, e don enter now , una go see shege for that Lagos"
One Lindy wrote: "A week ago this man would have approved extra 5 million because of election Nigerian politicians, tufia"
One Angela wrote: "See the person you people were saying he's good?? Shame on everyone that wanted him"
One Nikki wrote: "We want sanwo olu he is a better governor for Lagos yen yen yen God go punish anybody when support am come later dy complain amen"
One Kapish wrote: "Election don finish na…..Na shege pro max Una go see for this government"
One weightloss Abuja wrote: "Back to factory settings"