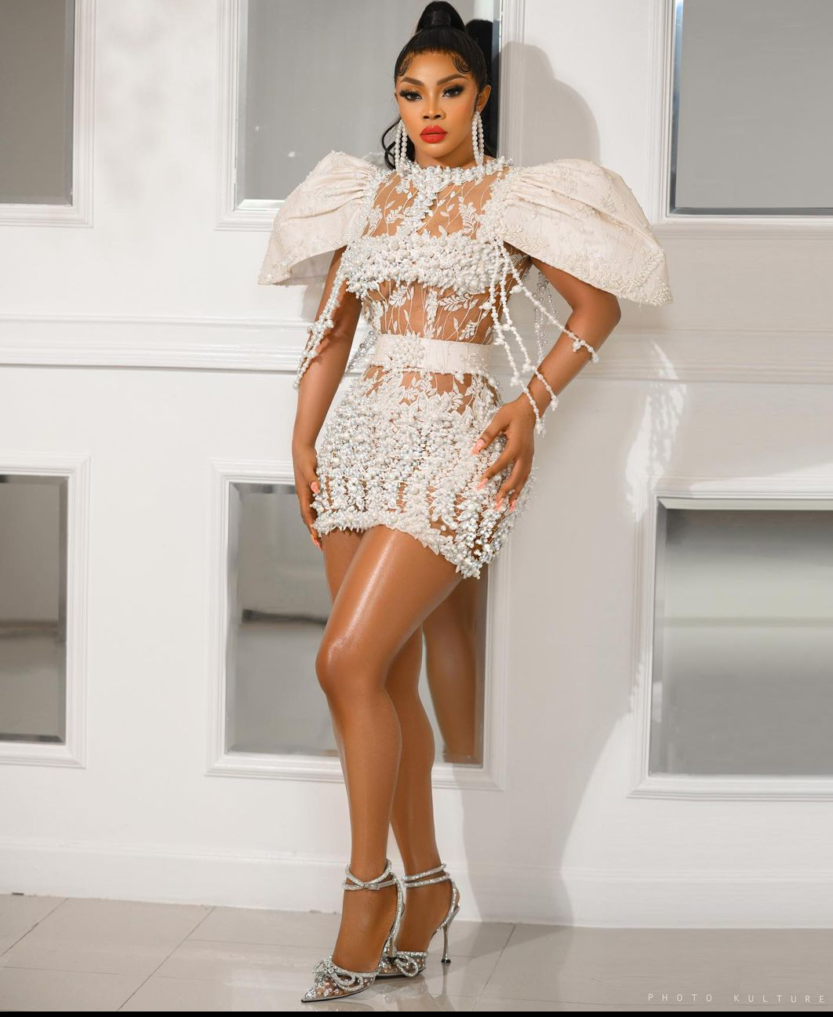 Media personality, Toke Makinwa, took to micro-blogging platform, Twitter to reveal why Nigerians deserve to go to heaven and escape hell.
According to the 37-year-old, Nigerians have tasted what it means to be in hell and so, they should be allowed through the golden gate without any issues.
Read Also: "I Can't Contain My Joy" – Mercy Chinwo Shuns Critics As She Celebrates One Month Wedding Anniversary
She tweeted,
"Every Nigerian deserves to go to heaven cos they have tasted hell already, like just show up at the pearly gates and say I'm Nigerian because after this hell of a country you deserve the streets of GOLD."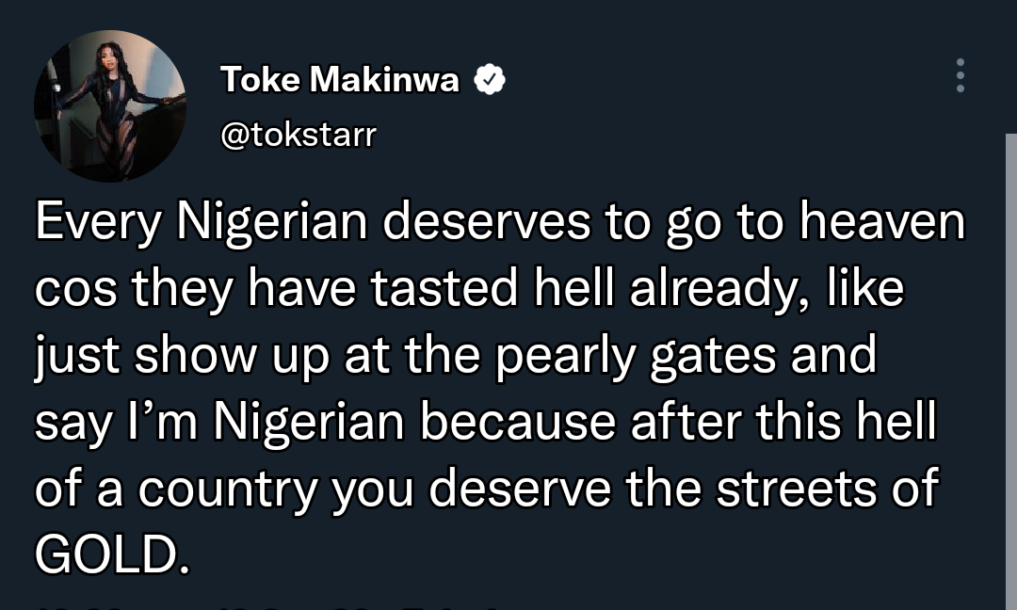 Netizens who have reacted to her tweet agree with her opinion. According to them, Nigerians can't pass through hell twice. See some of the reactions below.
@richardomolion: What about those that still go to brothels and strip clubs despite the sufferings in Naija. Is there brothels and clubs in hell? Fornication and adultery thrives in "face me I face you" houses in Nigeria despite the poverty.
@gladyoge: Richness is heaven
Poverty is hell.. no special heaven or hell anywhere.
@tomiwa_Hilfiger: Being a Nigerian you don't Get Dubai Visa Easily it is Now Heaven they Deserve to enter? Smh
@ace_tlg: Fr, we can't pass through HELL twice.
@theamakaxtopher: We all need to be issued certificate of survival after Buhari's regime
@prankhottie: We don suffer. God, please pity us.
@misschidel: You enjoyment here on earth is actually your heaven
@domingo_loso: Omo 9ja na hell so we gas make am to Heaven, so help us God.
@youngshaggii: Na God only be finalle
@officiial_mrsix: including the bandits?
@eugene_sen: Bruhhhhhhh.I don suffer for this life.
@nuspumpee: Some Nigerians made the country hell for Nigerians, God is always good and he blessed Nigeria so much
@de_princepaul: This your every nigerian, hope say politicians no dey involved sha. Cos even now, they no dey stay for nigeria ooh na only shege they dey show us for here.
Read Also: Squid Game star Lee Jung-jae breaks record with Emmys win