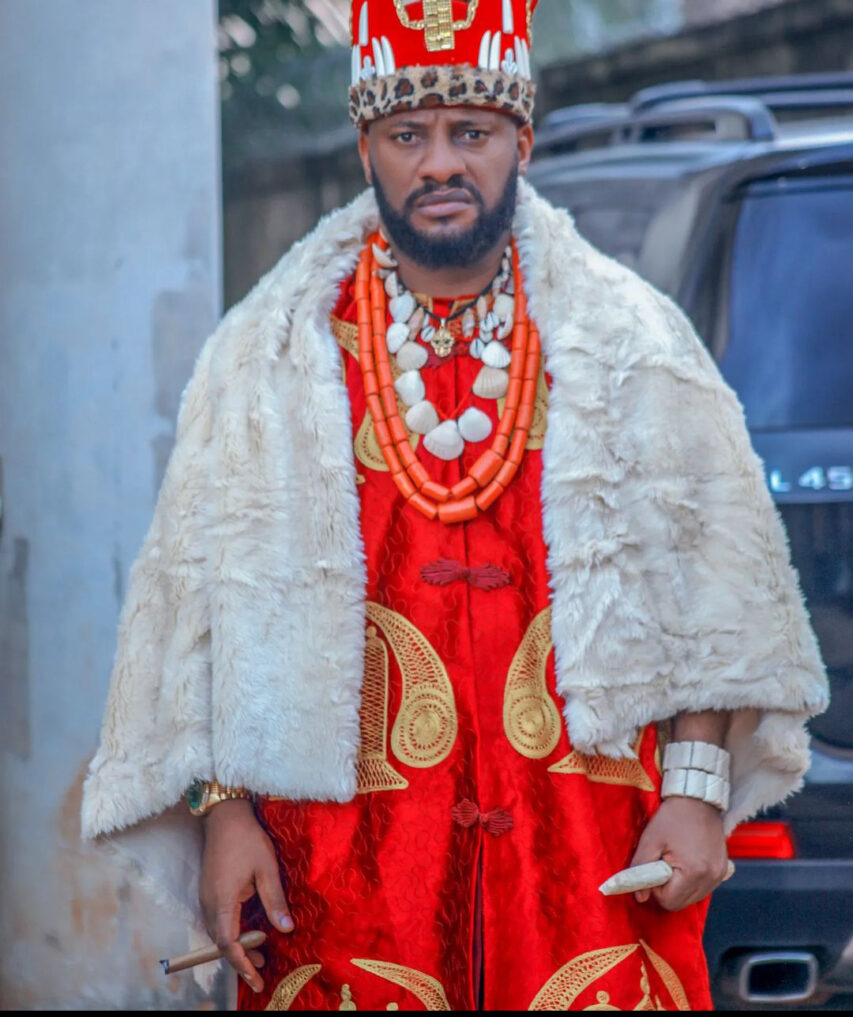 Netizens have reacted to the viral video of Nollywood actor, Yul Edochie saying he has a calling to be a preacher.
The 40-year-old who has since gone controversial following his second marriage to his colleague, Judy Austin shared a video on YouTube where he claimed that he received the calling long ago but took no step to actualize it.
He further disclosed that he is taking steps to heed the call
In the video, Edochie said:
"I have a calling to be a preacher of God, to be one of God's minister, to preach the word of God through words and actions.

"I've had this calling a long time ago – actually, many years ago. But, I've always felt maybe the time hadn't come, the time wasn't right. But now, it's very strong. I feel the time has come.

"God has blessed me in this life. By God's grace, I've become one of the biggest, one of the most celebrated actors in the continent of Africa. God has taken me to a very high point in my career.

"I'm starting to realise God lifted me as an actor to where I am so that I can become one of his ministers."
Netizens slam Yul Edochie
Mixed reactions have however trailed the video as many slammed the father of five for always wanting to trend on social media.
@daddyfreeze: No be only calling, na texting
@mikkytorino: Since this man give that girl belle, his no longer thinking straight anymore
@veevogee: From presidential aspirant to minister. I wonder what you wanna be in future. God dey create sha
@wrldprincecharming: Keep scrolling down no be me go talk wetin dey your mind
@evelyn: Face two wives ministries
@osahto: "you either die a hero or live long enough to see yourself become the villain" he has become a villain.
@slaycliq: He is seriously looking for ways to recover the money he missed as a failed politician. Plus women go bokuuuuu WHO GO BE HIS MUMMY GO SEF
@adaugou007: Few years ago. Its was a governor. Now its minister of God. Confusion na your mate?
@theamakaxtopher: You will Judyfy all the female choir and ushers. Everybody in that church go turn mummy GO… Yul go reach everybody
@samulo_olu: you want to go into the only legalised scamming industry, govt approved scamming profession. Actually you far more qualified going by your recent notoriety.
@chefdeee: So that you can minister to the Lady apostles.
@misschidel: na you Sha the make people insult you.
@callmedamy: Cruise too much for this country.
@ephphata_realtors: Identity crisis of the worst kind. Get a therapist bro, you're fast becoming a nuisance.
@callme_fatima: Since you marry that your second wife your head never correct
@kwamezack: Then the females in the church should prepare
@blacbee: Play shey you dey whine me niiiii oh oh oh ohl.
@kenzzy941: Oboy waiting una wan turn this country to??? We no serious at all na why God just they look us
@call4cheflisa: Who we go come address as mummy G.O bayi
@iamyvonne_godwin: So you go fit give all the choristers belle. Yeye
@madame_la_presidente: At least we are sure of your calling as the minister of clout
@sucrefashion: From governor of Anambra state to president of Nigeria to minister of God. Bia yul shey you dey wine us ni?
@gracejucan: Go and minister your home. Inukwa m God's calling. So judy now will be mummy G.O. Omo
@urcupoftea: From actor to governor to president to polygamy now minister Omo ehn! God abeg ooo
@the_internetsalesman: I listened to the three slides, please don't do the same.
@susy.licious1: This one is just confused…..4 years ago, he wanted to be President, now na Pastor work he wun do
@norablisscollectionss: Church girls run oo
@jennyosayande: Minister of Women's affairs you mean.
Read Also: "No pastor is all-knowing" Pastors Niyi Adebayo and Mike Bamiloye admit some of their preachings in the past have been wrong