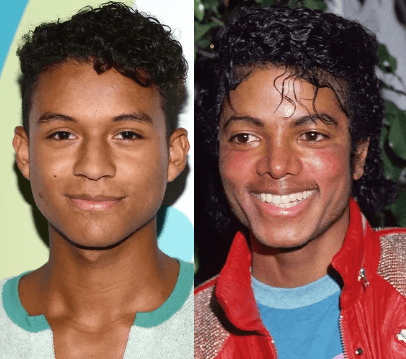 The 26-year-old nephew of Michael Jackson, Jaafar Jackson will portray the King of Pop in Lionsgate's upcoming biopic Michael, directed by Antoine Fuqua and produced by Graham King.
Jaafar Jackson who is an actor was selected for the role after a worldwide casting search was conducted.
Producer Graham King said,
"It was clear that he is the only person to take on this role."

"It's incredibly exciting to watch Jaafar bring Michael to life," Director Fuqua said in a statement to Variety. "There was such a spiritual connection when I first met Jaafar, who has a natural ability to emulate Michael and such a great chemistry with the camera."
Announcing Jaafar's role in the biopic, the film's movie director, Antoine Fuqua, shared a picture of Jaafar's transformation to Michael Jackson via Instagram on Monday, Jan. 30, and wrote:
"Proud to announce @jaafarjackson as Michael—the motion picture event that explores the journey of the man who became the King of Pop."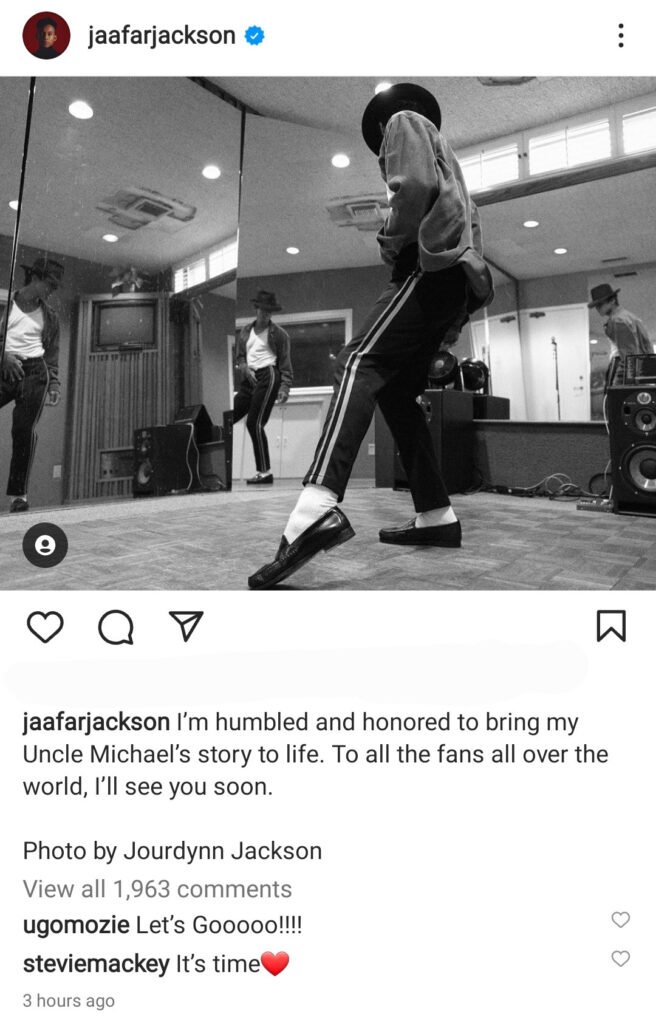 Jaafar also posted the same picture and expressed his excitement regarding the project.
Jaafar wrote:
"I'm humbled and honored to bring my Uncle Michael's story to life. To all the fans all over the world, I'll see you soon."
It was released in a press release, that the biopic titled Michael, will detail the high and low points of Jackson's life "including his most iconic performances that led him to become the greatest entertainer of all time."
Michael Jackson's mother, Katherine Jackson, also welcomed the development in a statement contained in the press release, E! News reports.
She said:
"Jafaar embodies my son. It's so wonderful to see him carry on the Jackson legacy of entertainers and performers."
Jaafar is the son of Michael's older brother, Jermaine Jackson.
Jermaine was a vocalist on the former Motown boy band, The Jackson Five, of which Michael was a member.
Read Also: Rita Dominic, Ay Makun, Ramsey Nouah, more celebrities mourn Peace Anyiam-Osigwe