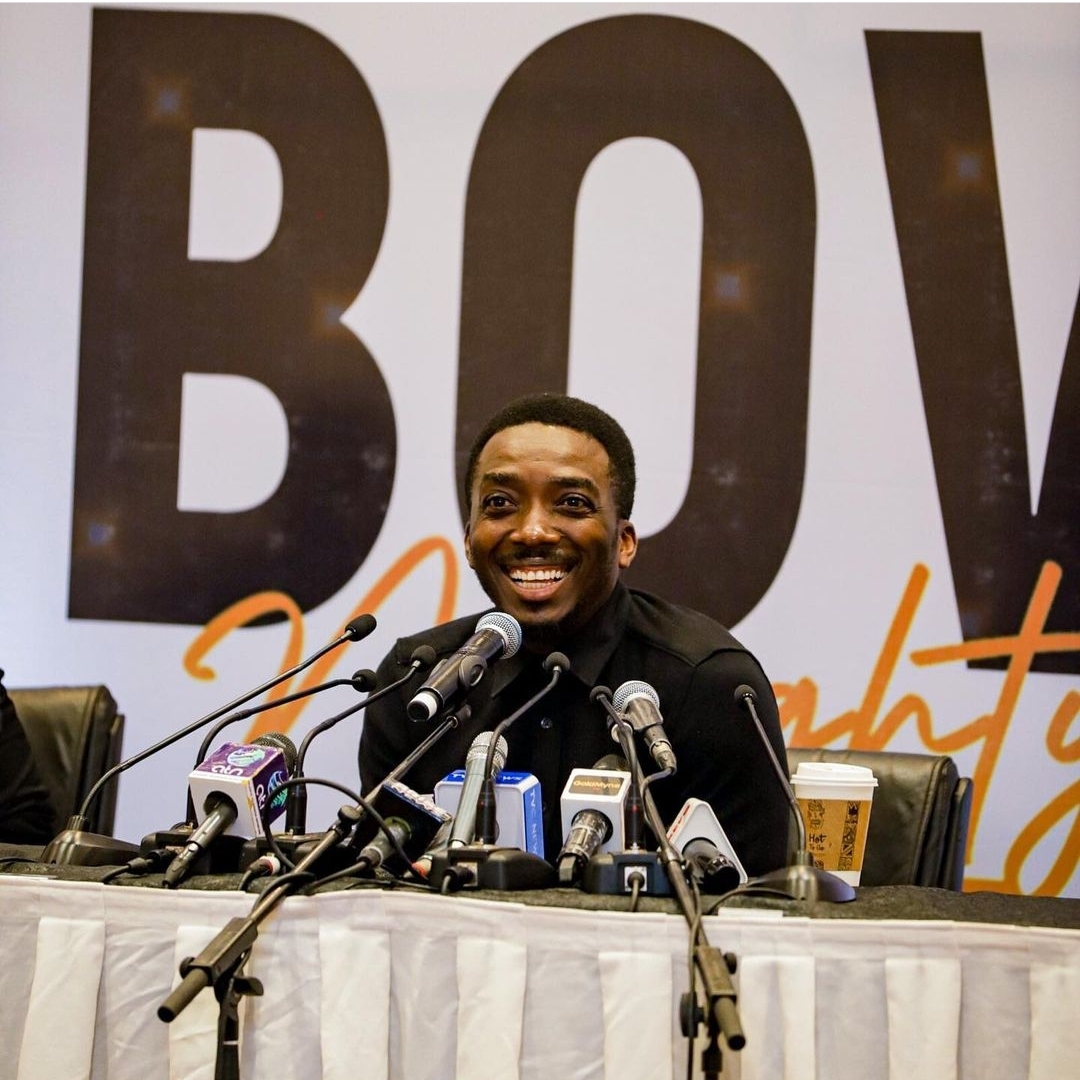 Glamsquad reports that Eko Hotel and Suites in Lagos, which hosted the recently concluded Naughty by Nature Concert, was packed to capacity, and Bovi was on fire once more!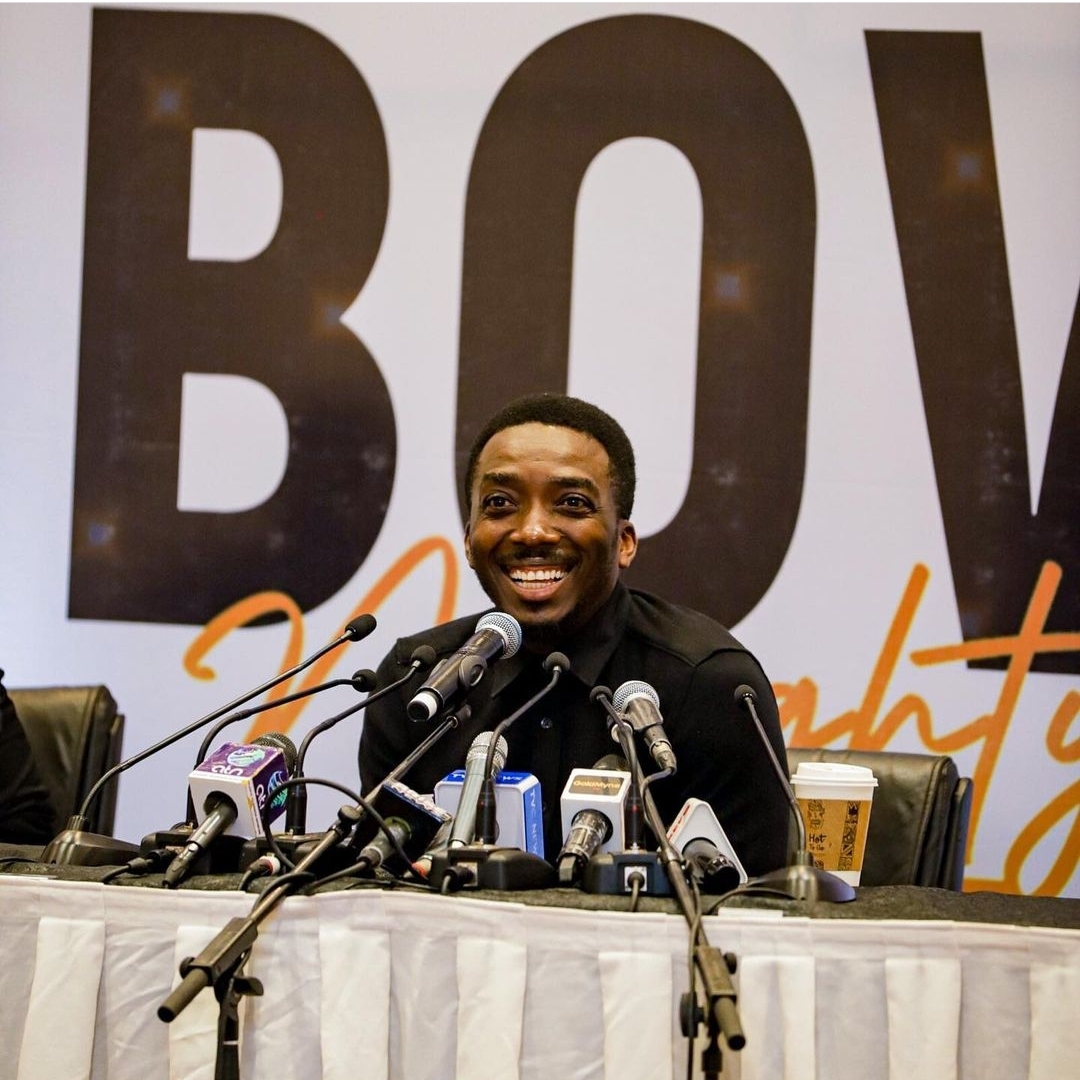 Many factors contributed to this show being the first of its kind. For starters, it was not your typical one-million-at-a-table event. Instead, he wanted to make everyone laugh, as Bovi stated. Regular tickets were sold for N10,000, while Platinum tickets were sold for N50,000.
READ ALSO: 'A Witch Has Been My Biggest Supporter In The Entertainment Industry'- Comedian Bovi Reveals, Shows Her Face
Yours truly attended the event with my pleasant colleague, Praise David. Oh, and Glamsquad Magazine and our wonderful partners made sure we got seats in the Platinum Ticket session.
Another unique aspect of the event was that the hall was specially designed to resemble a stadium, complete with a stage in the center.
The highly publicized event was Bovi's invitation to Nigerians to come and have a few hours of laughter – as a way of putting aside the country's troubling situation at the time.
However, the show began about 2 hours and 30 minutes late, as is customary for Nigerian events. But, at exactly 08:30 p.m., a funny baritone voice, clearly played by Bovi, asked the audience to take their seats and prepare for an evening to remember.
He also took advantage of the opportunity to advise attendees to protect their personal belongings, given the large crowd, and, most importantly, to protect their relationships! The audience burst out laughing, and that was the first sign of what was to come.
Opening acts included new sensations such as Mc Ukodo, Ebube, Awilo, and Mr. Paul. Another first was the Kiss Cam session. Yes, just like in basketball games in America.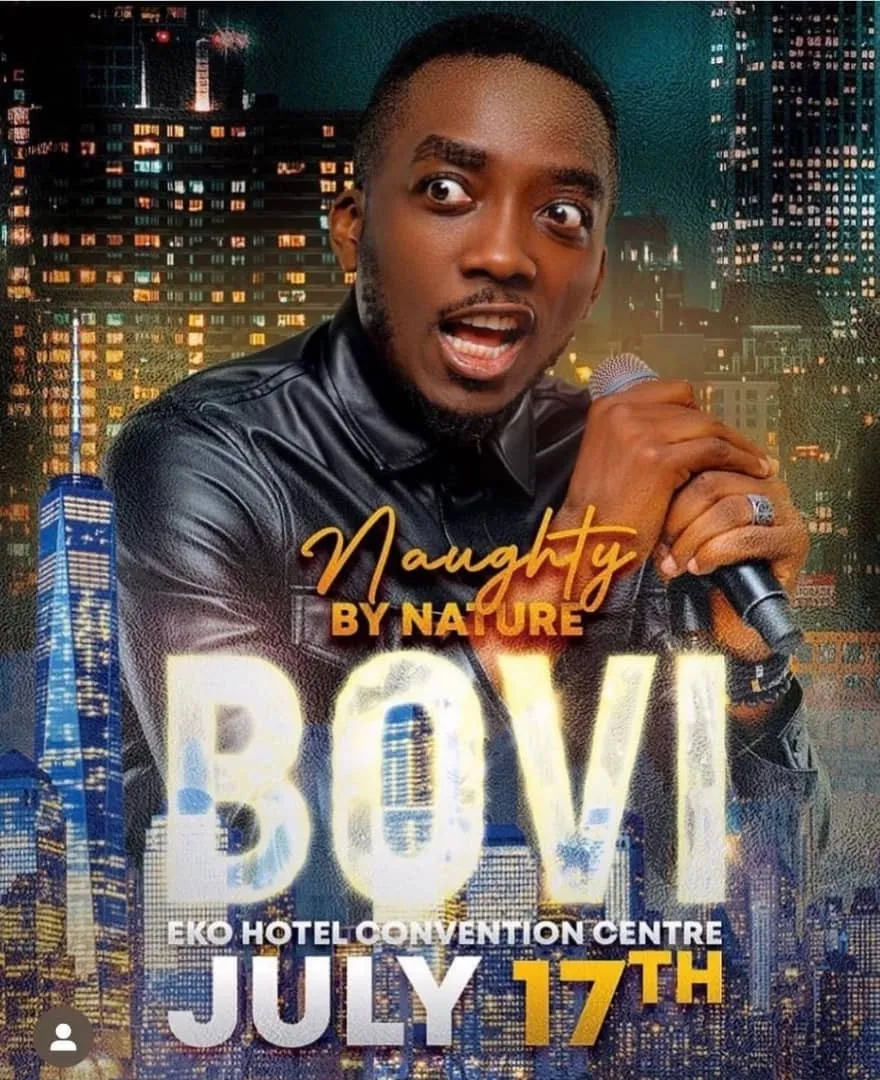 Couples who were forced to share a romantic kiss when the camera focused on them and the big screens displayed them to the rest of the world received an instant gift of $100 USD. However, many couples were hesitant to share a kiss on camera, while others gladly obliged.
There were also electrifying musical performances by the man of the moment, Asake, as well as other leading music sensations such as Chike, DJ Big N, and the Loud Urban Choir.
Then came the best part of the night for me: Elena, Bovi's daughter, came on stage to introduce her father. She demonstrated her father's daughter status through her confidence, jokes, and charisma. Before introducing her father to the stage, she wowed the audience with some hilarious jokes.
There is no doubt that Nigeria will soon have a great young comedienne who will be entertaining audiences all over the world. Elena is prepared!
Then, to applause and fanfare, the man who is naturally naughty – Bovi – appeared on stage. He began by making jokes about LGBTQ+ issues, which Bovi has previously made jokes about, resulting in a social media backlash.
Bovi, on the other hand, is a modern-day standup comedian, and he did not disappoint. He has a unique ability to create intelligent jokes using facts and current events.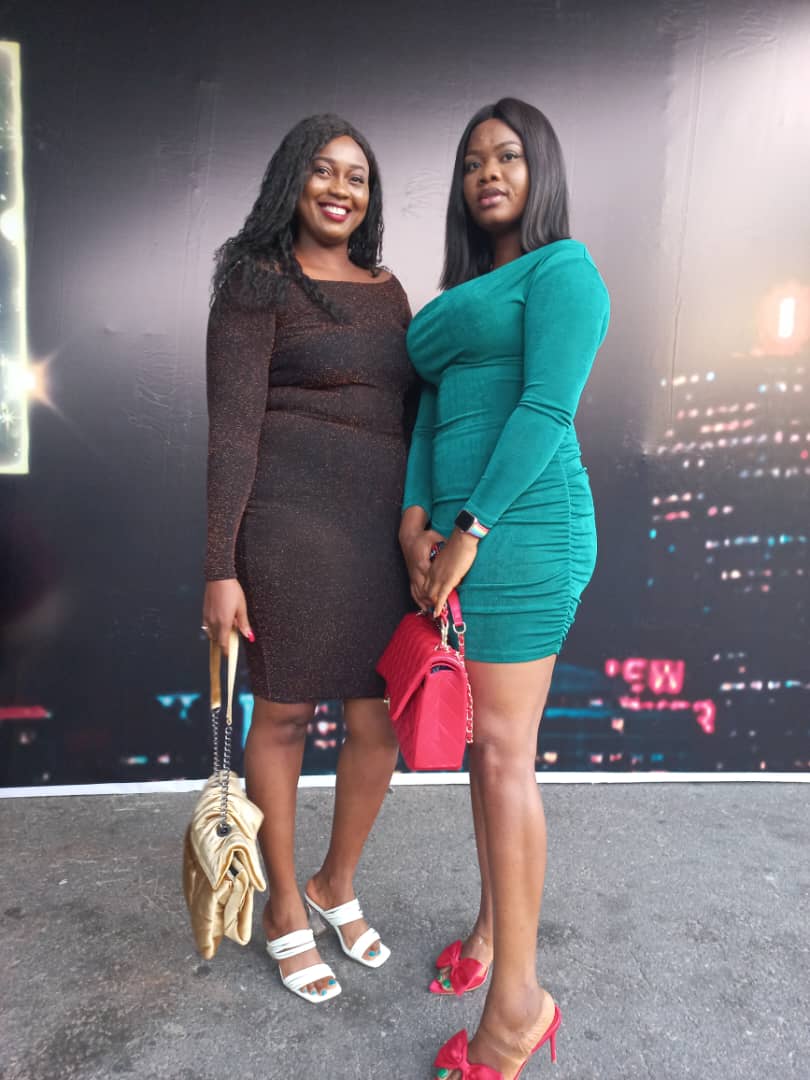 Basketmouth, Richard Mofe Damijo, Rita Dominic, Yaw, Ebuka Obi-Uchendu, Toke Makinwa, Nse Ikpe-Etim, Lanre Da Silva Ajayi, and many other celebrities attended the show.
Bovi kept his word and provided a fantastic time for everyone in attendance. We give the show a 9 out of 10 and will undoubtedly attend the next Bovi event.