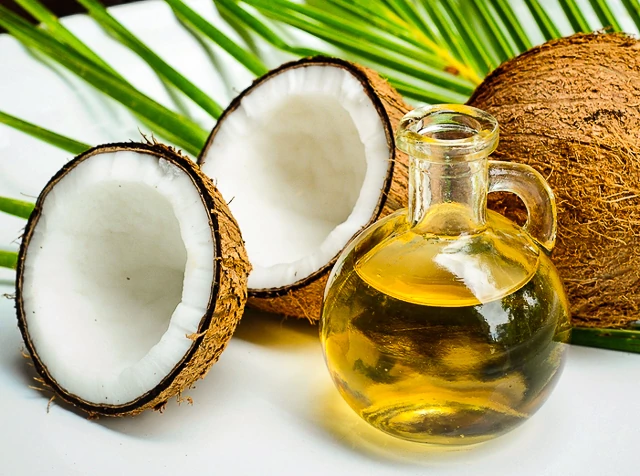 One is believed to have their features and individuality highlighted by well formed eyebrows. We are all aware of how popular bold eyebrows have become, yet only a short while ago, pencil-thin eyebrows were the standard in the fashion world. Everybody is looking for suggestions to have attractive, shapely brows now that larger eyebrows are back in vogue as fashion trends come and go.
Read Also: Oil for a clear glow dark skin
However, there are natural ways to improve your eyebrows without going the extra miles;
Coconut Oil
The advantages of coconut oil for the skin and for promoting hair development are well established. Additionally, you can use coconut oil to thicken your brows. Coconut oil helps to grow strong eyebrow hair while also promoting hair growth.
Simply rub some oil between your palms to warm it up before grooming your brows. Apply the oil overnight, then wash it off the following day.
Vaseline oil has been shown in studies to help thicken brows. It helps to hydrate and nourish the area, keeping the brows tight and straight. Apply a tiny bit of Vaseline to your brows two or three times per day. Within a few weeks, you should see a positive effect.
Olive oil promotes hair growth. Olive oil contains proteins, antioxidants, and antibacterial compounds, all of which may help to promote hair health. Olive oil, which is high in vitamin E, can help your brow hair grow faster and thicker.
It will also help to keep the color dark. Before going to bed, massage your brows with warm olive oil for 5 minutes.
Read Also 5 simple tips for everyday fashion style
Castor Oil
This is a tried-and-true method for thicker eyebrows that has been proven to work time and time again. It aids in feeding your hair follicles because it is rich in proteins, fatty acids, antioxidants, and vitamins. Apply castor oil to the roots of your eyebrows on a daily basis to encourage hair development and make sure that each hair strand is strong and robust. Use your fingertips to gently massage a few drops of castor oil into your eyebrows.
After 30 minutes, leave it on for a quick wipe with makeup remover and a warm water wash. Note: If you are allergic to it, pure castor oil may irritate you and cause rashes, hives, and rashes. Before utilizing it, be sure to do a patch test. Excellent black castor oil