Nigerian actress, model, and presenter, Nancy Isime is said to have corrected her botched backside. This comes after people complained about the imbalance in the previous one.
Many people doubted that she had work done on herself because she is an enormous fitness enthusiast. Nancy Isime has always been a gym rat before and after her surgery. The beautiful TV host and actress has unarguably always had a fit physique, but she did have some work done recently.
According to an Instagram user, _trapselena_;
Nancy has worked on her backside twice. The second came after she adviced her to go for a correction.
See her post below: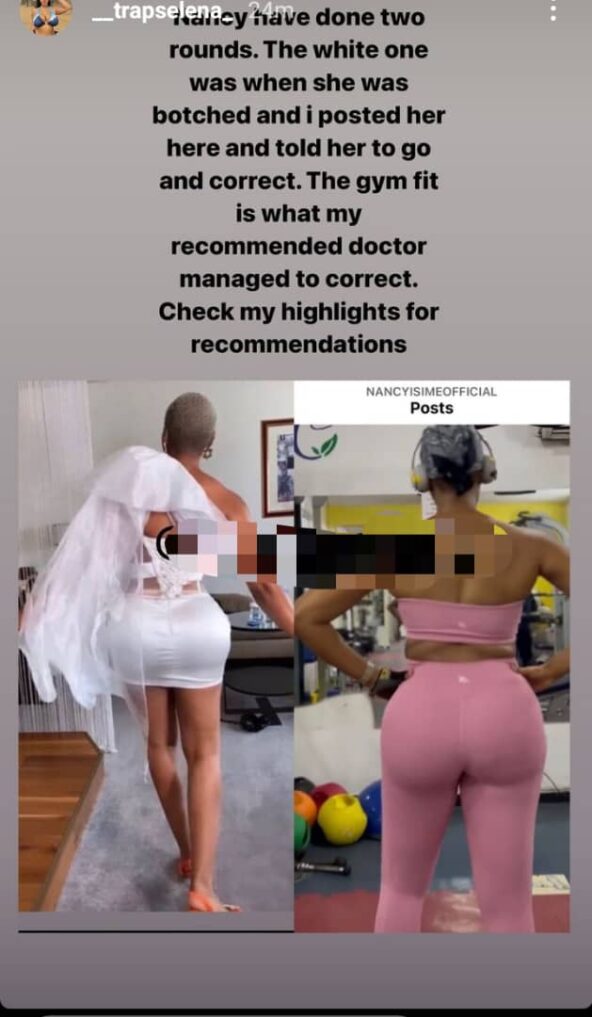 See recent video of Nancy in the gym:
Glamsquadmagazine recalls that some years ago, the actress was asked about her stance on plastic surgery, Isime said:
"On plastic surgery, go for it if you have to, do whatever you want to, I don't really know how to tell people how to live their lives, if it makes you comfortable, if it makes you happier, by all means, darling, as long as you don't ask me for money or anything else, you better do you".