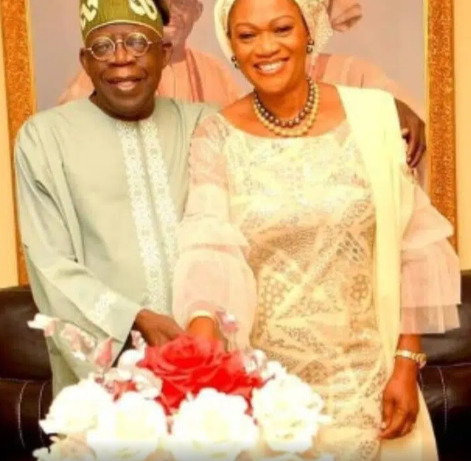 Asiwaju Bola Ahmed Tinubu, the All Progressives Congress (APC) candidate for president, has discussed what often happens in their bedroom when he and his wife Oluremi Tinubu are together.
Bola Tinubu stated in a Facebook post on June 30 that his Christian wife keeps her Bible next to his Qur'an.
The former governor of Lagos observed that neither book fights with the other but coexists amicably.
Read Also: "Tinubu Paid For Your Body Surgery" – Fans Drags Eniola
His words: "In our bedroom, my wife puts her Holy Bible beside my Holy Qur'an, and one thing I discover is that both Books stay with each other peacefully without quarrelling."
It goes without saying that Tinubu is demonstrating his religious tolerance and his maturity in relation to religious problems with this remark.