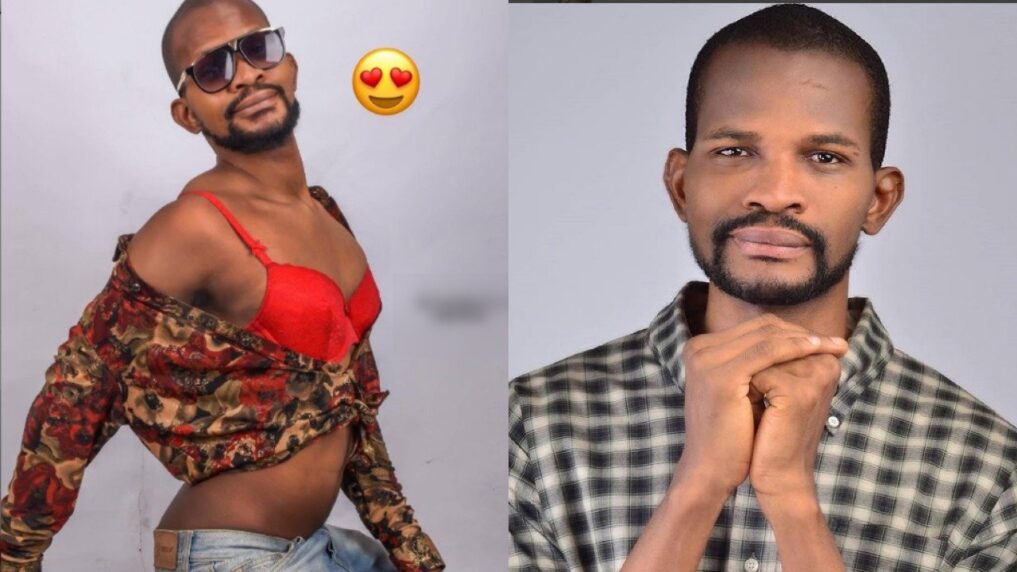 Self acclaimed most talked about actor, Uche Maduagwu has dragged seasoned actor, Yul Edochie to filth.
The two who have both been involved in an online beef for the past hour are yet to settle their differences.
The whole Brouhaha started after Uche Maduagwu called out the Yul Edochie for sending a birthday message to his first wife while also criticizing him for declaring his undying love for her despite having an affair with and marrying another woman—his coworker, in fact—while still professing his undying love for her.
Read Also: Yul Edochie slams Uche Maduagwu and others giving out marriage advice – See details
Yul Edochie viciously mocked Uche Maduagwu in all respects in retaliation to the attack.
The actor wrote a lengthy note on Instagram were he stated that Uche can't decide on if he wants to be a man or a woman which was captured by Glamsquad.
Read Also: Nkechi Blessing's Ex, Opeyemi Falegan Says He Won't Respond To Her Again On Social Media
He wrote;
For my problem, no one goes to a marriage counselor.
Even a lunatic would never marry a marriage counselor.
A crazy man who can't decide whether he wants to be a man or a woman is also giving me marriage advice.

My first child is 17 years old and attending university.
I have four more very attractive and intelligent children.
You, your manhood isn't even confirmed, na you want to give me marriage advice?
For the past 12 years, I have risen to the top and established myself as one of Africa's greatest actors; what have you accomplished?

In 2017, I set a record as the only Nollywood actor to run for Governor and finish the race.
Since then, I've been an outspoken supporter of good governance.
What have you accomplished in those years? Nothing, you purchased a red bra.

Only God knows how messed up you were in 2004, the year I got married, if you're this messed up in 2022.
Do you want to give me marriage advice?
Sad.

This world does not scatter truthfully.
People no longer know their friends because of social media.
You jump on any matter that does not concern you in order to gain clout.
Mr. crimson bra, First, decide whether you want to be a man or a woman, and then get married.
Have children, if na manhood you get use am born, if na womb you get use am born, raise a family, and have a few successful years in marriage before you return and start giving marriage advice.
Best wishes.
Responding to this, Yul Edochie has received a scorching shot from Uche Maduagwu, who is always prepared for a blast. He claimed that after bringing another woman into his household, the star fell from grace and became a pariah.
In his words:
OJU Gbami TI Fun BOBO YI, it is so obvious when God Dey share common sense for #Nollywood you were busy #dancing ZAZU on top Naira inside church. Your First Pikin Na 17 for University yet you were not MATURE enough to RESPECT am by not setting bad example, instead you #follow Ikebe go give your colleague BELLE, and then pay her #Bride price, that was when you fell from GRACE to GRASS. I Influenced Jim Iyke #movie and it allegedly made over 200 million Naira in profit, Bros my Red Bra alone is more RELEVANT than your entire acting career #share #bbnaijalevelup #marriage #instavid #lekki #post good