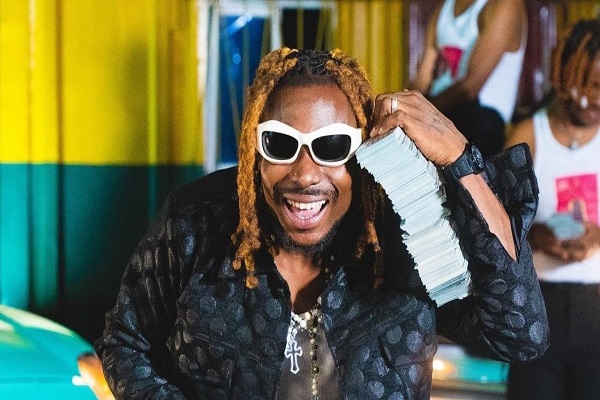 Afro-fusion singer, Asake has restated that financial goals led to the motivation behind choosing music over dance
In a recent interview, Asake fondly tagged as 'Mr Money' stated that he chose a music career because he wasn't sure if pursuing dance would provide the financial success he desired.
Asake highlighted the importance of combining music and dance, explaining that either one alone might come across as uninspiring.
Read Also: Skiibii reveals how Asake used to be his dancer before his musical career skyrocketed
When asked whether he would pursue dancing if it led to substantial success, Asake replied that he would choose to engage in both simultaneously, thereby maximizing his potential for higher earnings.
He said,
"The main reason why I left dance is for the love of money. I know I want to be very honest. Dance is something that I love. I can't even do without moving, but I feel like the kind of money I want, I'm not sure dance can give me.

"I think both music and dance work together because in a video without a dancer, it's like this song is boring.

"Even if you want to make it so gangster-like and there are so many people bumping, you still need to use the dancers. So, as they work together, I think for the love of money, I'd rather be singing.

"No, I would join music and dance together so I will have more money."
Theatre and Dramatic Arts graduate explained that as a child, his passion for dance was the driving force behind his decision to study it in school and pursue it as a career.
However, he acknowledged that a slight shift occurred along the way when he developed a deep appreciation for financial success.
Mr. Money openly admitted that the desire to achieve his desired level of financial security influenced his choice to embrace a singing career, which he seamlessly combines with his lifelong love for dancing.
Read Also; Singer, Asake shares humiliating experience after attending show half naked