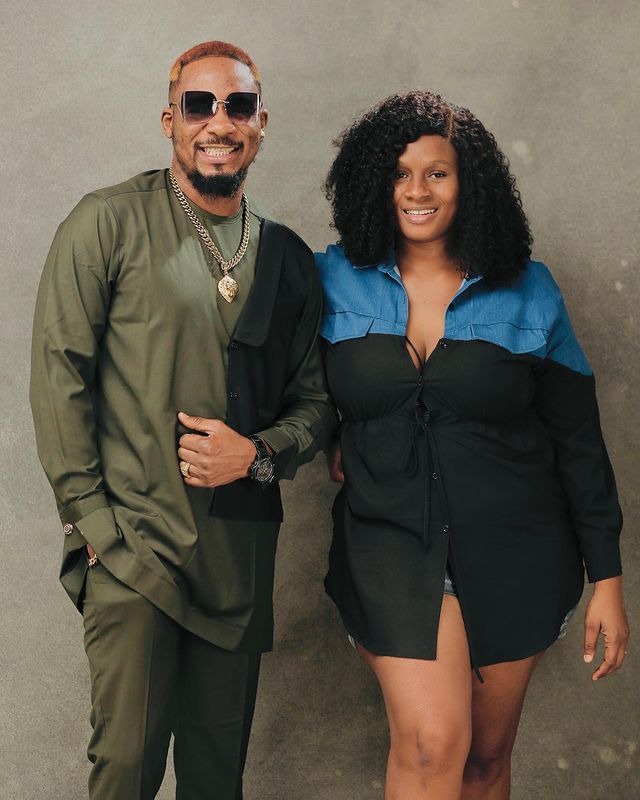 As his wife Jennifer Awele celebrates her birthday today, Nollywood actor Junior Pope has lavished praise on her.
Junior Pope wrote a lengthy message on his Instagram page in which he referred to his wife as the envy of all ladies while also pointing out how unimpressive his wife is when it comes to opulence.
He claims that he cannot impress her with his wealth or cars because she is capable of doing so on her own. But he would let her know how valuable she is to him.
Junior Pope made a lifelong commitment to care for, love, and never abandon her.
He wrote:
"Happy Birthday to My wife, the envy of all women.
I can't impress you with the ears and all the wealth in the world. Cause any woman with and drive can get it herself.
I would rather show you it's heartfelt, make your heart melt; And prove to you, you are more important than anything.
When you weak, I'll make you strong, here's where you belong.
I ain't perfect, but I promise I won't do you wrong. Keep you away from harm, my love is protected I'll wrap you in my arms so you'll never feel neglected… HBD my love… WHAT WE HAVE IS RARE… God's perpetual blessings and protection..".
See post below: