Mr. Felix Otabor, the father of Ijeoma Josephina Otabor better known as Phyna, the winner of  BBNaija Season 7 'Level Up' has cried out painfully about his daughters attitude after her victory.
Recall that Phyna's parents and few family members were present when she was crowned winner at the grand finale of the show in 2022.
Read Also: Mohbad's father refutes allegations of Naira Marley's involvement in his son's death (video)
In a surprising update, Phyna's dad has spoken out about what's happened since his daughter won. He admits that he hasn't seen her since she won. He says that Phyna made big promises, promising their family a much better life thanks to her success.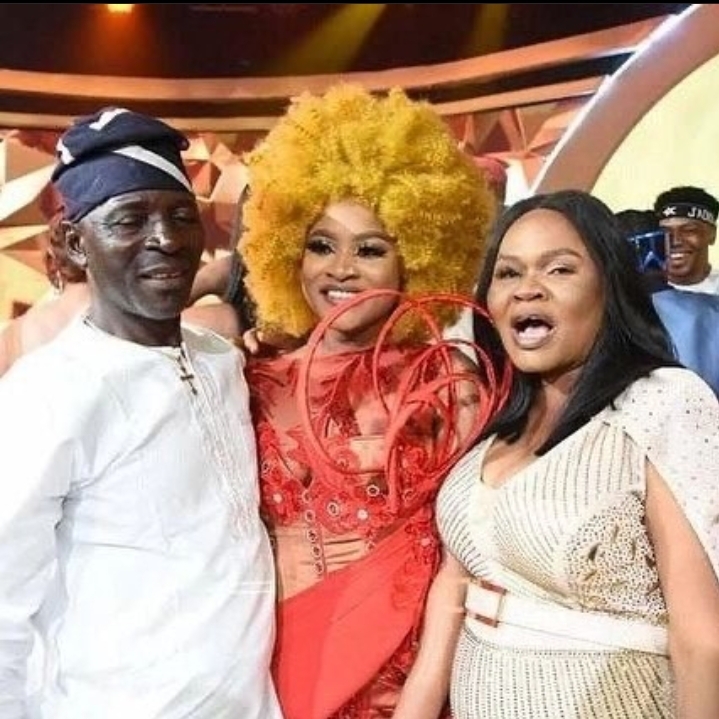 In an interview with Vanguard Newspaper, Phyna's father revealed the unexpected about his daughter who is assumed to be close to her father.
Read his statement below,
I haven't seen Phyna, my daughter, since she won BBNaija 'Level Up' edition last year. She hasn't returned home since then. I don't know why?"
"I am a professional hearse driver, and when she won the reality TV show, she asked me to do away with all my old cars, promising to change my life."
"But since then, I haven't seen her. And I don't have a car anymore. Once in a while, the Vice-Chairman of our association will allow me to drive his car."
"I sold all my four cars because at the time, my daughter won the show. I thought that God had finally answered our prayers. I called her on the telephone, and she said God has blessed us."
"She asked me to do away with all my old cars, or she would give them out to someone, any day she returned. So, instead of allowing her to give my cars to scavengers, I decided to sell them as scraps and used the proceeds to renovate my house."
"And that was the beginning of my suffering. I stopped doing my business because I had no car again. And my neighbors thought I was either stingy or pretending as if my daughter had just won a N100 million grand prize."
"I was the Vice-Chairman of our association, but when I couldn't show up at our station for some time, they replaced me with another person.
"From that moment, things started getting tough for me. I am even looking for somebody who will give me a car on hire purchase. I need help; it has come to that point. I don't want to die in silence."
"I only see her on Facebook or Instagram whenever she shares new photos on these platforms".
Read Also: "I am always apologizing for doing nothing" Patoranking cries out as daughter expresses disappointment in him (video)