Glam Squad Magazine brings to you a review for the short movie, "The Garbage School".
On September 24, "The Garbage School," an adaptation of a novel by Abdullahi Ismaila, an acclaimed writer, academic, and the spokesperson for the Federal Inland Revenue Service (FIRS), was released in theaters around the country.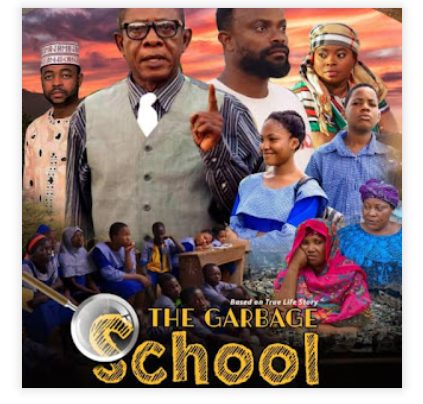 The film's principal role is Nkem Owoh, a numerous award-winning actor and comedian who was co-produced by Jessica Agu and Ismaila.
Sani Danja, Ime Bishop Umoh, Vivian Pius, Prince Unigwe, Mary Apolo, and others appear in the film.
It depicts the risks of child labor as well as the state of decay and rot that afflicts most aspects of Nigeria's educational system.
Below is a review by Cinema Pointer:
'The Garbage School,' as the title suggests, appears to be a severe case of GIGO. It's one of those films where inexperienced filmmakers rely on their "positive message" to rescue their film from being mocked at the theater.
'The Garbage School,' despite its "positive message," is a mix of extremely bad acting performances and severely talentless story-telling, ensuring that it lacks any sense of entertainment value.
It was so awful that we overheard an old couple having a sad chat as we walked down the corridor.