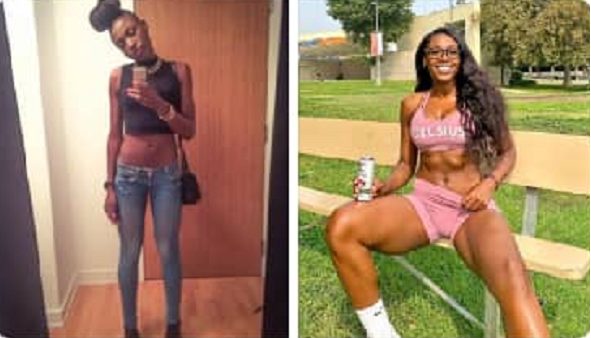 Everyone wants a nice body and attaining the perfect body takes dedication and discipline.
A Twitter user, Morgan Dawson (@Crosteano), has taken to the micro blogging platform to share her shocking body transformation 9 years after.
Read Also: Glow Up Of Celebrities That Will Surprise You
Yesterday, after Morgan Dawson posted her jaw-dropping change 9 years later, there were conflicting opinions on Twitter.
Some praised her for her remarkable metamorphosis and wondered how she did it since she was so thin, while others scowled at her new appearance.
Read Also: Why Piers Morgan Credited Success To Meghan Markle
As at the time of writing this report, the Tweet has gained over 1900 comments, 14,300 retweets and 156 thousand likes.
See below and tell us what you think about it.