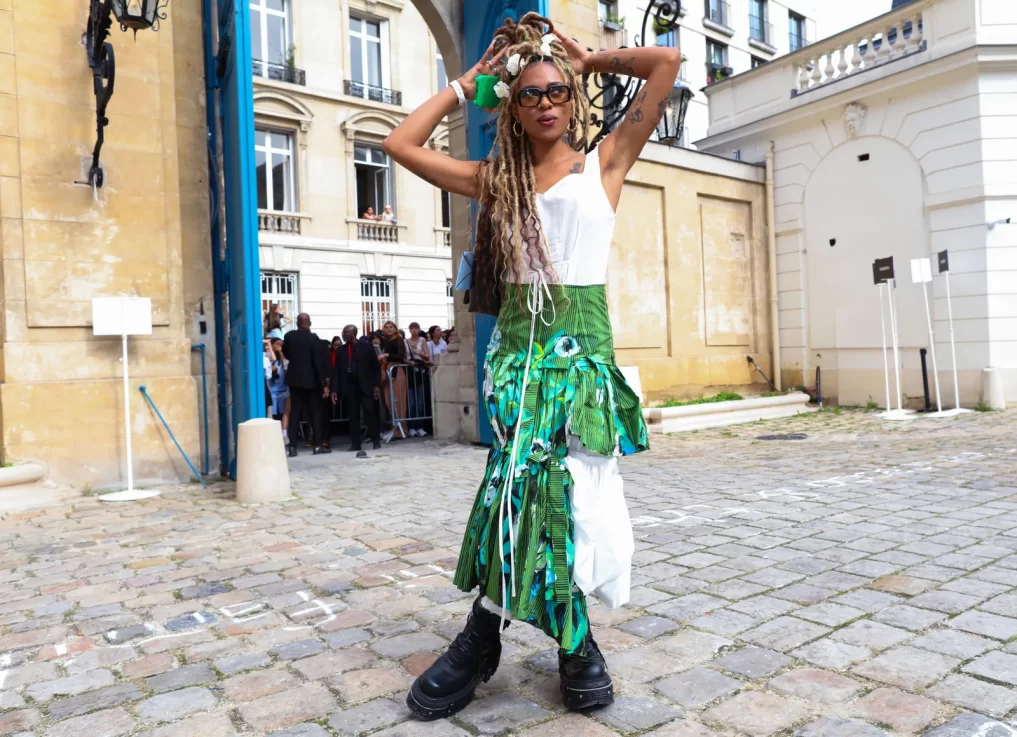 Street style fans displayed their sartorial flare in the crowded streets of Paris during the Spring 2024 presentations, drawing attention from fashion connoisseurs around the world. This season showed true individualism and creative expression in everything from casually stylish to daringly avant-garde ensembles. The streets were filled with fashionistas standing out from the crowd in a variety of bright colors, exaggerated silhouettes, and surprising combinations of patterns and materials.
Read Also: Lookbook: Dries Van Noten Spring Summer 2024 Collection
Bold colors, oversized silhouettes, and unexpected mixtures of patterns and textures dominated the streets as fashionistas stood out among the crowd. Prominent trends noticed were statement-making accessories like chunky gold chains and oversized sunglasses, which added an extra touch of glamour to already eye-catching looks.
Notable designers such as Chanel, Dior, and Balenciaga left their mark on the street style scene with their latest collections being beautifully translated into the attire worn by these stylish individuals. With expertly tailored suits for both men and women exuding power and confidence, Paris remained at the forefront of cutting-edge fashion yet again this season.
See looks as compiled by Phil Oh