Popularly known as Orezi, the Nigerian Afro hip hop, Dancehall and Reggae recording artiste currently signed to Sprisal Entertainment.
His pace and consistency in the music scene has kept his relevance and net worth growing at a spontaneous rate.
In our feature '20 Questions with Orezi' we learn fun things about the artiste. Also in our fashion editorial 'The Big 2018 Menswear Trends', Orezi shows how great a fashion model he can be. His sexy hot bod eye catching dreadlock hairstyle keeps us wanting more!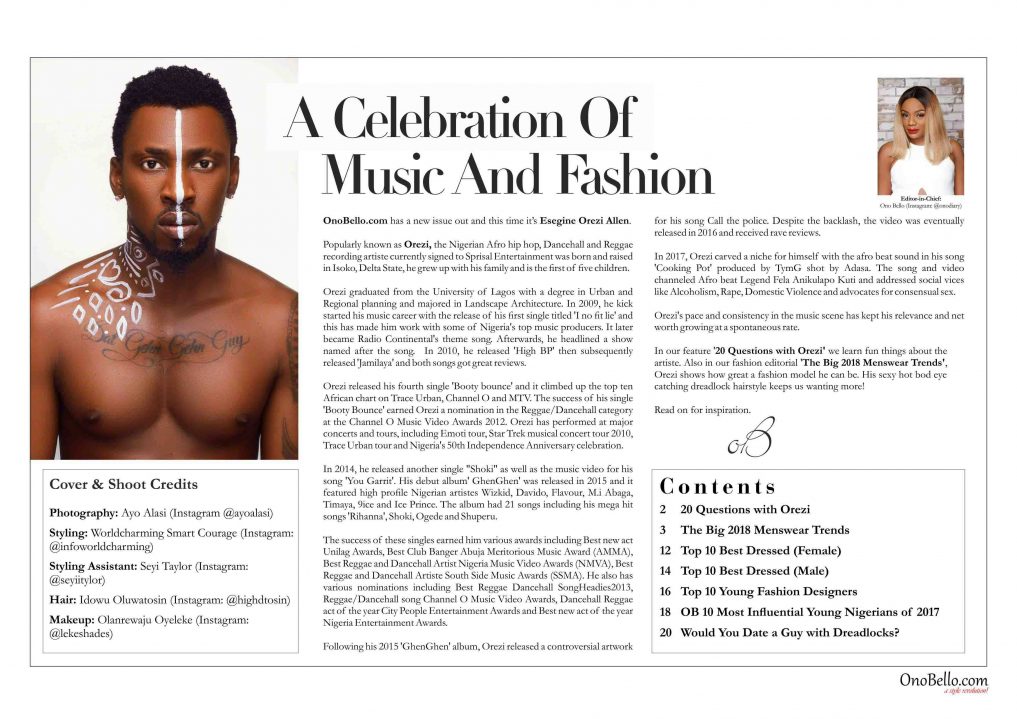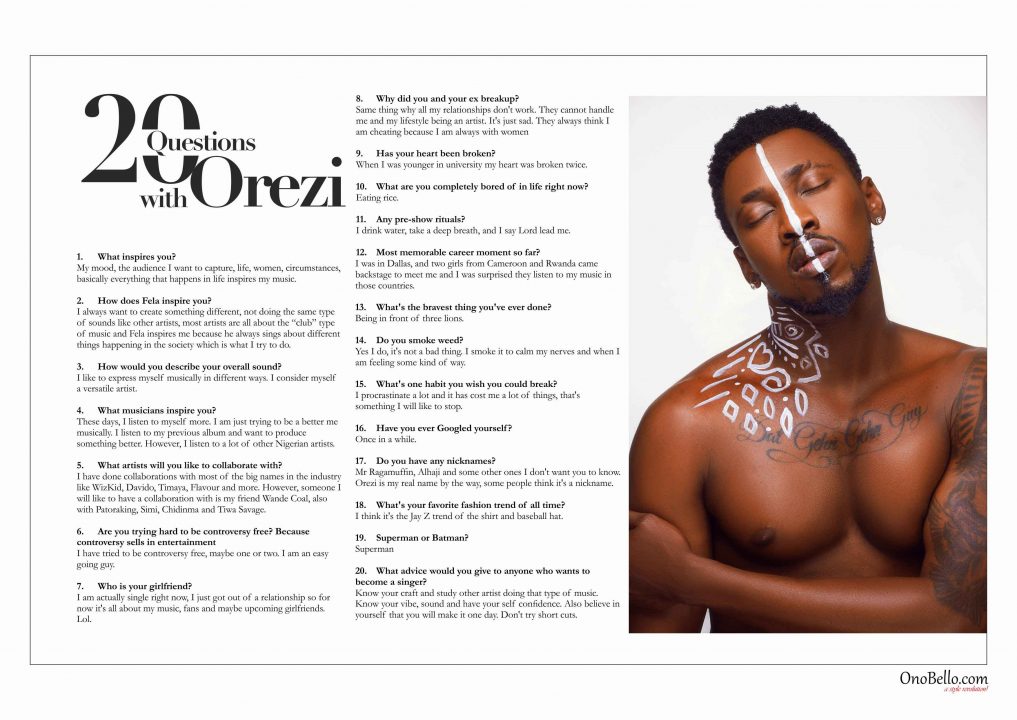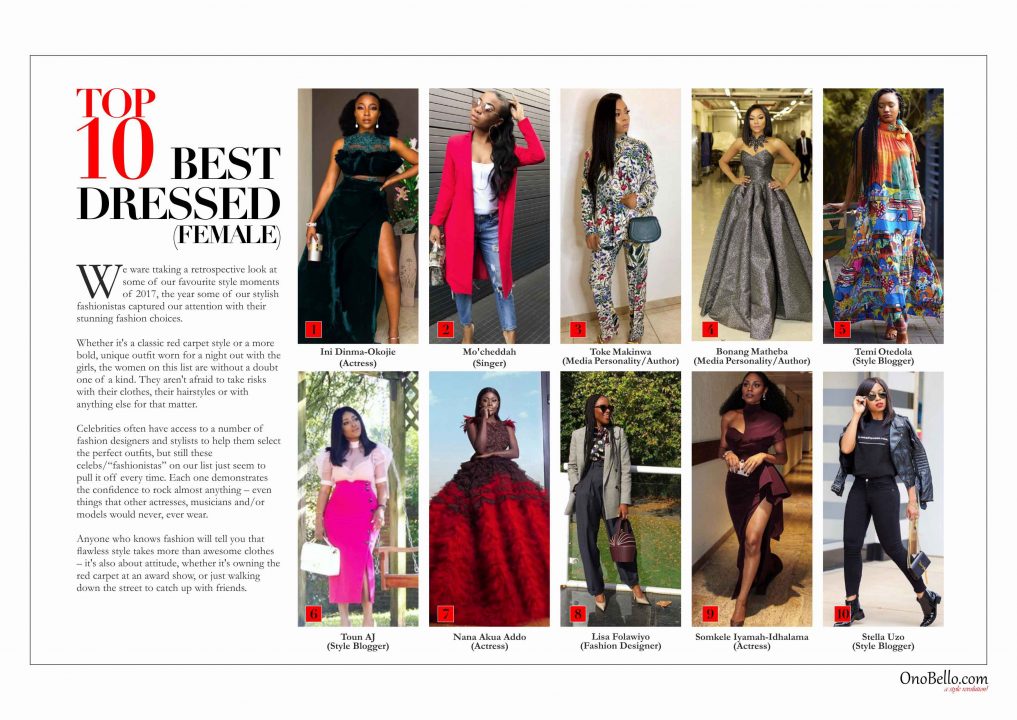 This issue also has our "OB Style Awards of 2017", which includes our "Top 10 Best Dressed (Female)", Top 10 Best Dressed (Male) and "Top 10 Young Fashion Designers". It also features our list of "10 Most Influential Young Nigerians of 2017″. Check out who made our lists.
Read on for inspiration. Full issue now live on www.onobello.com/magazine
Cover & Shoot Credits
Editor-in-Chief: Ono Bello (Instagram: @onodiary)
Photography: Ayo Alasi (Instagram @ayoalasi)
Styling: Worldcharming Smart Courage (Instagram: @infoworldcharming)
Styling Assistant: Seyi Taylor (Instagram: @seyiitylor)
Hair: Idowu Oluwatosin (Instagram: @highdtosin)
Makeup: Olanrewaju Oyeleke (Instagram: @lekeshades)