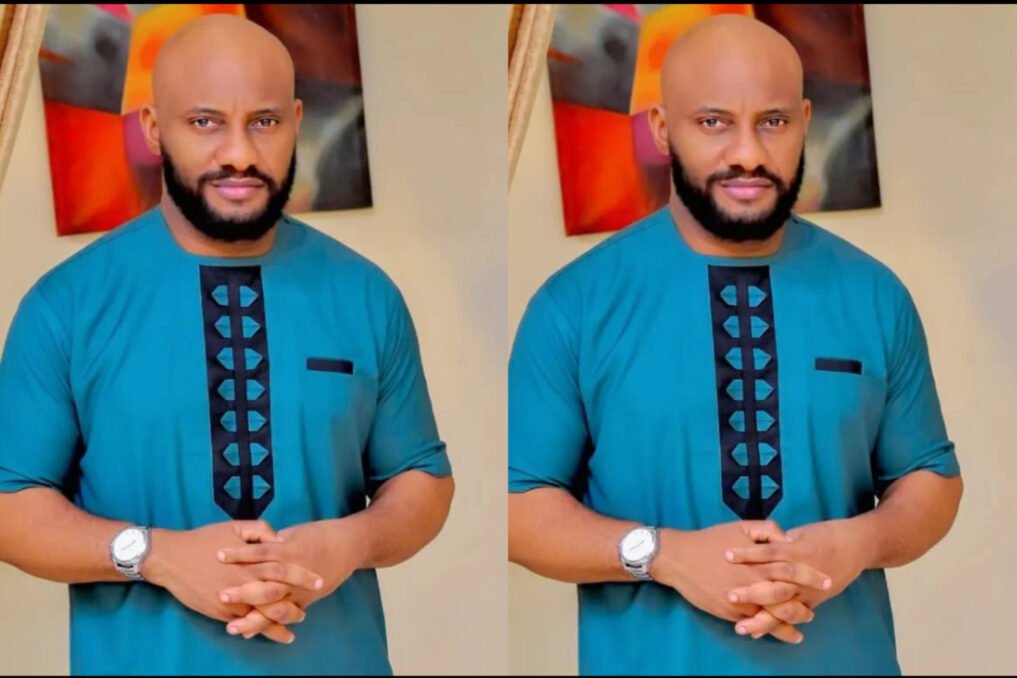 Actor and movie producer, Yul Edochie has once again dished out some advice to men about the opposite gender.
Taking to his Instagram page, the father of five admonished men not to feel intimidated by a woman's success.
Yul believes that a man should not be deterred from confessing his love to a wealthy woman just because of her success. He noted how not all women are after money but are more interested in the quality of the man, his reasoning, his behaviour and his looks.
Yul emphasized the importance of expressing their feelings and maintaining self-confidence, reminding them that not everything revolves around money.
He wrote:
"If she's rich and you, shishi no dey your side but you like her, tell her you like her.
If you want to date her tell her.
Not all women are after money. Some women are moved by the quality of the man, his reasoning, his behavior, his looks.
Tell her how you feel. She'll either say yes or no. She no go kill you. Whether you're rich or poor, as a human being keep your confidence level high. Even your confidence can make her like you. Money is not everything".
He added,
"Money is good. Very good actually. But money isn't everything".
Yul's advice comes a few hours after he advised a lady not to lower her standards following an embarrassing date experience.
Read Here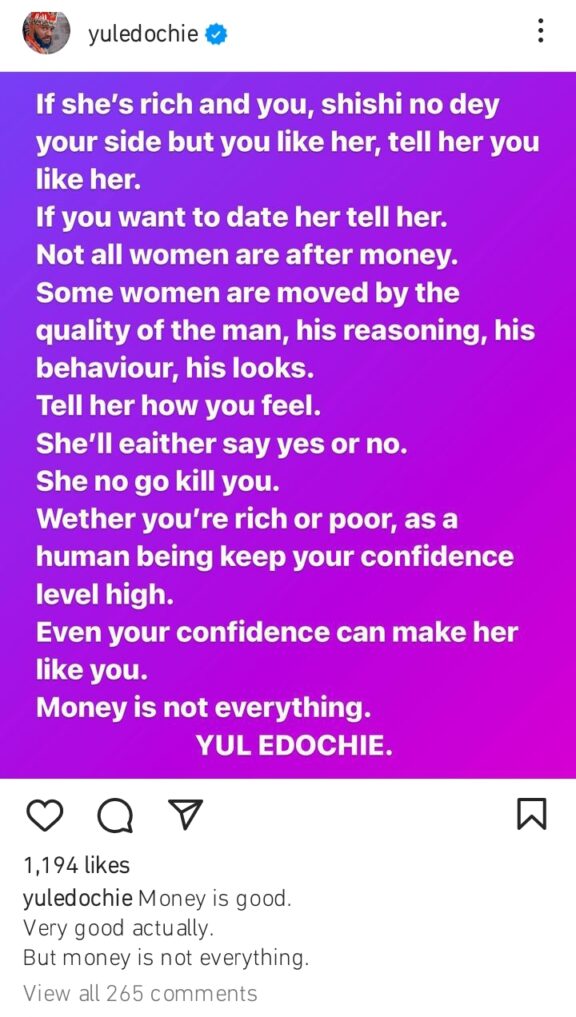 Read Also: 'Do not wash or cook for your boyfriend' – Actress, Christabel Egbenya advises ladies