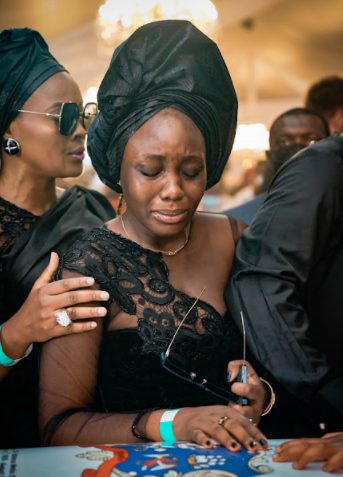 Captain Idahosa "Hosa" Okunbo Wells, a humanitarian giant and hero of the Edo people, was laid to rest in a modest gathering and a particular moment reserved solely for the family of the beloved dad.
READ ALSO: VIDEO: Funeral service of late Captain Idahosa Wells Okunbo
The brief service took place at the Wells Hosa Greenhouse Farm, a first-of-its-kind economically successful and indigenously owned greenhouse farm in Nigeria, and included a spectacular parade of the Captain's coffin closely followed by his family.
He was escorted by a few people to a specially designed and stately mausoleum in the center of the grounds, which would serve as his ultimate resting place.
READ ALSO: Chioma Goodhair rocks Valentino to Captain Hosa's funeral
After a brief announcement of the interment, Apostle Goodheart Ekwueme led the brief service, encouraging the family to participate in the dust-to-dust process.
Captain's exquisite coffin was lowered at the end of the sad service, and the family bowed out to pay their final respects to a man who had changed his world with his humanity and a father who will always be with his children.
READ ALSO: Details of late Captain Idahosa's burial & live streaming
Glamsquad Magazine presents to you, photos from the moment Captain Hosa was laid to rest: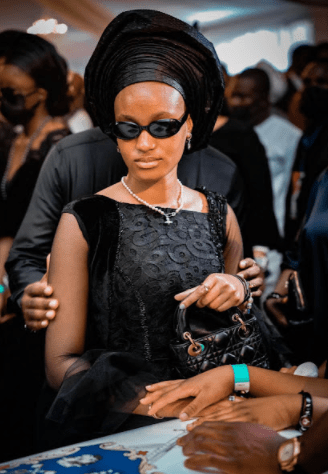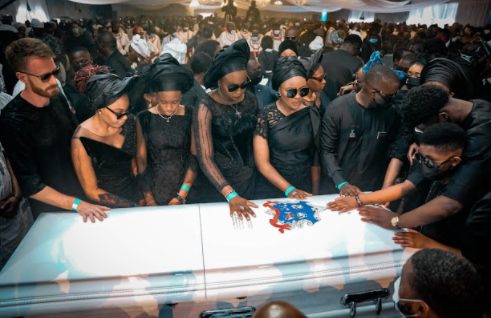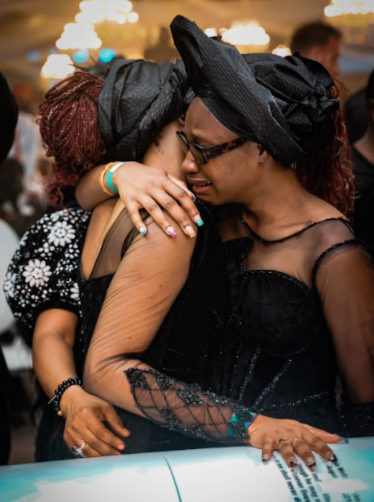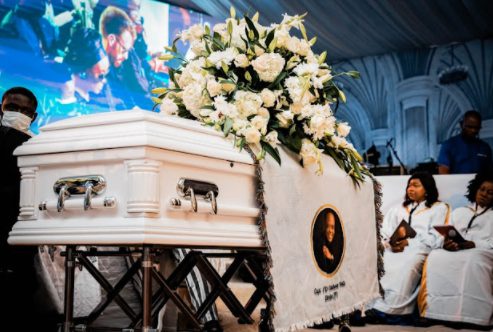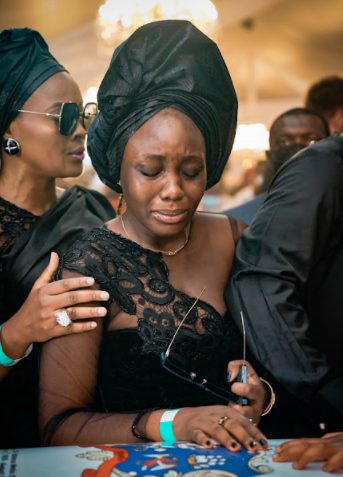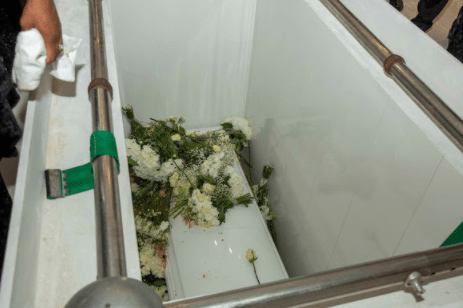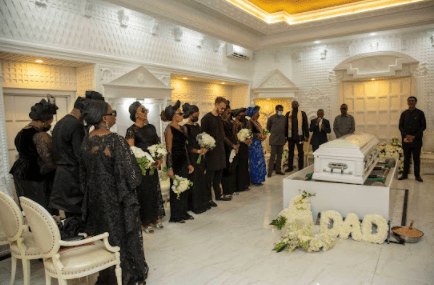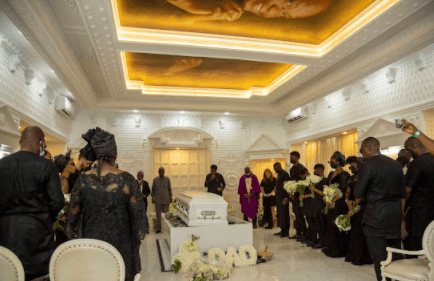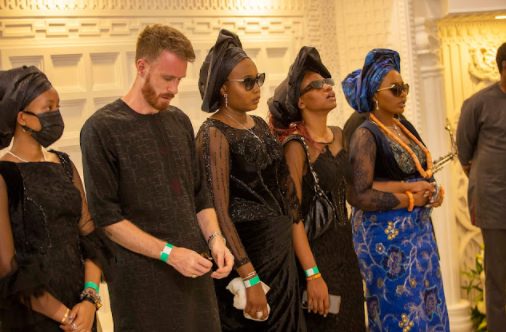 READ ALSO: Late Captain Idahosa Wells Okunbo's body arrives Benin