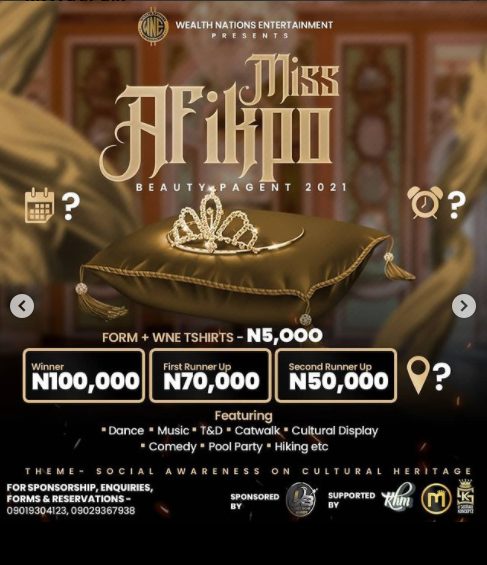 The second edition of the Miss Afikpo, Ebonyi state beauty contest is here.
This comes after the first edition in December, 2020 where, Miracle Ude Chukwu was crowned winner.
Miracle Ude Chukwu overcame other contestants to win the title of "Miss Afikpo 2020" for the first time, winning a cash reward of 200 thousand Naira and a smartphone, among other prizes.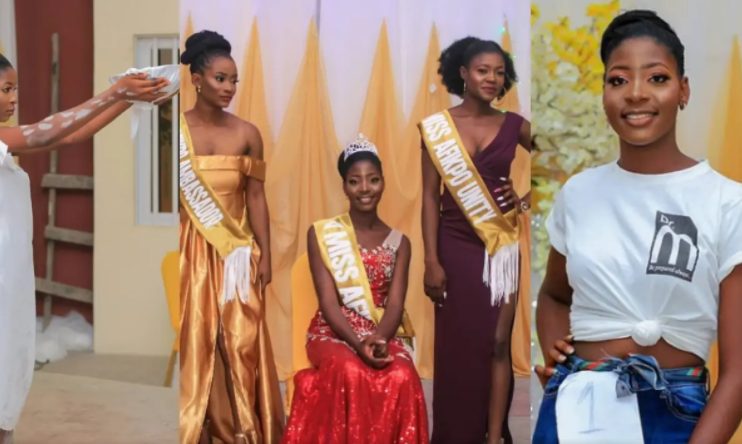 Speaking with the organisers of the show, Wealth Nations Entertainment and Lost Boiz Entertainment, this year's edition promises to be intriguing, fun, and power packed.
Read Also: Ghanaian Beauty, Abena Appiah Wins Miss Grand International
Forms are available for just 5,000 naira. See below flyer for more details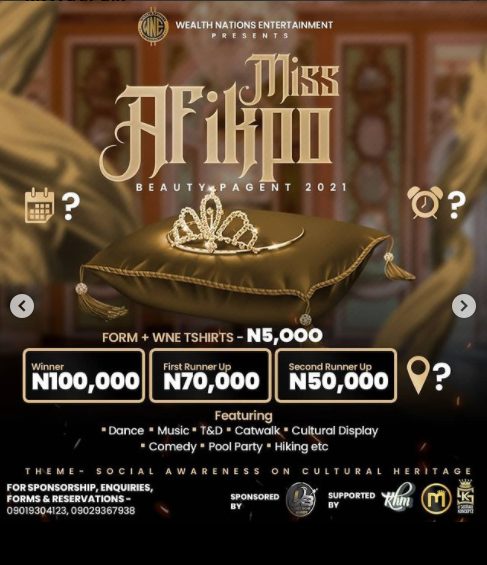 "Guys !!! Anticipate missafikpo 2nd edition this December 🔥..kindly and Kindly repost anticipation artwork for missafikpo 2nd edition 🔥.. repost on every platform thanks!!
Forms are available for purchase and it comes with a free WNE t-shirt"
Read Also: 44th Miss Nigeria set to hold December – Organizers