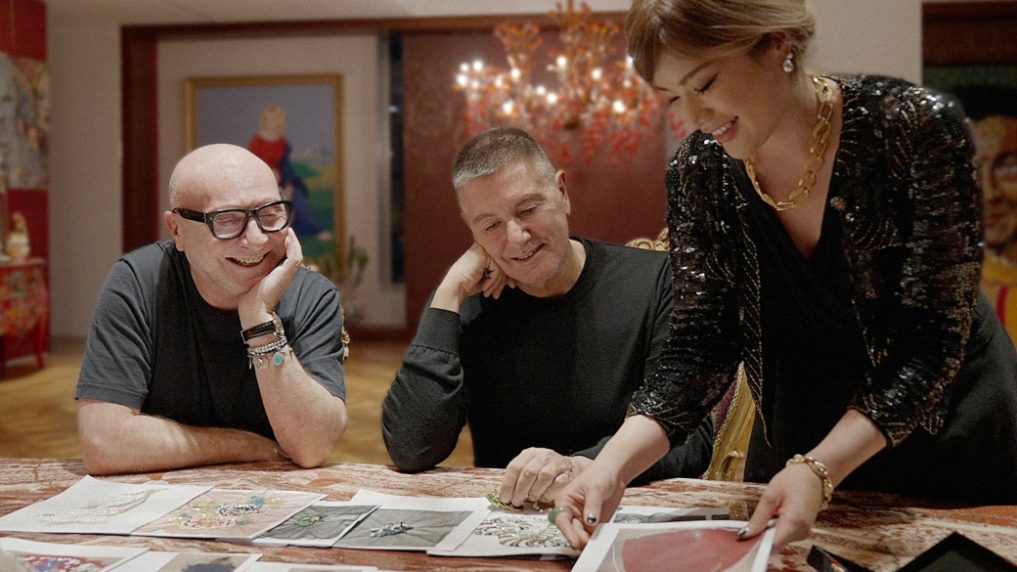 Calling all fashion lovers! There has never been a better time to turn your sights over to Italy. With the return of Milan Fashion Week this year, there is a whole lineup of extravagant new designs to admire. In addition, many of the top brands are teaming up with the industry's up-and-coming artists to really cause a stir among fans.
Unsurprisingly, the Italian luxury fashion giant, Dolce & Gabbana, has plans right in the middle of all of the excitement. With collaborations from promising new designs like Miss Sohee, the brand is already catching the attention of fans before the week even starts.
Milan Fashion Week Returns With Dolce & Gabbana
As winter wraps up around the world, it is almost time for another round of the famous semiannual Milan Fashion Week that takes place in Milan, Italy, twice a year. Established in 1958, Milan Fashion Week has been a long-standing tradition in Italian culture for many years. With that said, the event goes beyond the Milan region as it is one of four big fashion weeks throughout Europe. While the National Chamber for Italian Fashion is the nonprofit organization responsible for a large portion of the event's organization, the week would not be possible without the ongoing collaborative efforts of major fashion brands such as Dolce & Gabbana and others.
Five Fabulous Days of Fashion
As the fashion capital of Italy, Milan has a lot to offer the world in terms of leading clothing designers. From Prada, Miu Miu, Dolce & Gabbana and Fendi, there are many big companies to always appreciate there. During the five fabulous days of the Milan Fashion Week, however, Milan's capacity to dazzle explodes. From February 23rd to 27th, there is a full schedule of live shows that will occur all day long. Featuring brands like Diesel, Del Core, Genny, Blumarine, Gucci, Marni and Cormio alongside Dolce & Gabbana, this is a week that fashion fans do not want to miss.
Read Also: LookBook: Dolce and Gabbana Fall Winter 2021 Milan
Miss Sohee Collaboration Front and Center
Along with numerous other exciting lines to see, one that is sure to turn heads is the new collaboration between Miss Sohee designs and Dolce & Gabbana. Sohee Park is a 25-year-old South Korean designer who lives in London. There, she has been creating unique designs for Miss Sohee that have burst onto the scene of the fashion industry. According to Domenico Dolce and Stefano Gabbana, the thing that makes Park's work so special is the way that her craftmanship reminds them of their own. In their words, she offers a unique "aesthetic and creative approach" that resonates with their own design vision. For example, long trains, embellished flowers and caged crinolines are all signature pieces that set Sohee's work apart. When looking at past Dolce & Gabbana collections, it is easy to see how the work fits in.
Read Also: LookBook: Dolce and Gabbana Spring Summer 2022
Excitement From All Directions
With news of the upcoming Milan Fashion Week and the release of the pending schedule, excitement is brewing around the world from all directions. When it comes to Dolce & Gabbana and the Miss Sohee collaboration, numerous celebrities have expressed their adoration of Park's work. As a recent graduate from Central Saint Martins, Sohee Park has already designed gowns that have earned the praise of stylish stars such as Ariana Grande, Cardi B, Gemma Chan and Lalisa Manoban. After this year's show, it will be interesting to see what these celebrities have to say about her newest work.
For anyone who is a fan of high-end fashion, Milan Fashion Week is five days that you do not want to miss out on. With designers like Miss Sohee taking the spotlight, this year is sure to be fun.