Mide Martins is a 42-year-old award-winning Nigerian Yoruba actress, producer, philanthropist, and brand ambassador. She is the first and only daughter of late actress Funmi Martins. Mide made her debut in 2001 in the movie Makan Je. Since then, she has maintained a high profile in the Nigerian entertainment industry, playing characters in Arewà (2003), Òréjomí (2005), and Enu Mi (2020) among others. She has also gained several accolades for her contributions.
She began her acting career at the age of 22 and is now 42 years old.
READ ALSO; Nollywood Actors, Charles Okocha And Angela Okorie In Loved Up Pictures
Biography
Yoruba actress Mide Martins was born on April 12th, 1979, in Lagos to legendary model and actress Funmi Martins, who died in 2002 of a heart attack. According to rumors, Mide hails from Lagos or Oyo States in Nigeria. It's possible that Mide is also from Ogun State, as her mother is from Abeokuta. At the time of this writing, the public does not know who the actress's father is.
Funmi Martins, her mother, began her acting career when Martins was 14 years old, and she began to perceive the world through the lens of cinema. As a result of sharing a childhood with the actress, Mide developed a passion for acting, but she didn't break into the industry until 2001, when she appeared in Makan Je. However, she only became well-known in 2002, following the death of her mother.
In 2003, a year after her mother's death, her career took a major turn when she participated in another Yoruba Language film, Aréwa, with actors like Funso Adeolu, Kareem Adepoju, and Bukky Amos, among others. In 2005, Mide was 26 years old when she appeared in the film réjom. She also appeared in films such as Ayewo (2017), Girls at War (2020), and Late Date (2021). It appears that the 42-year-old actress has no plans to take a vacation from her work as a film actress anytime soon.
Attended the same school as Zainab Ahmed and Toyin Abraham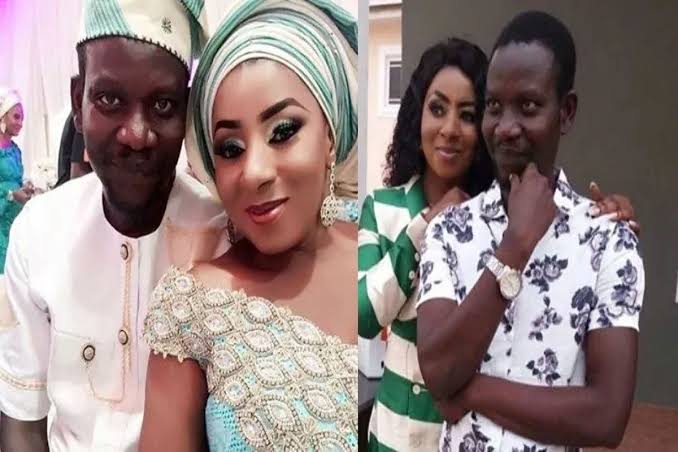 The well-known producer and actress studied International Relations at Ogun State's prestigious Olabisi Onabanjo University in Ago-Iwoye. Zainab Ahmed, Ibrahim Bio, and Yetunde Onanuga are just a few of the noteworthy alumni from the school. A number of well-known Nigerian celebrities have also earned degrees from the university. These include Toyin Abraham, Lateef Adedimeji, Kehinde Bankole, and Kaffy.
READ ALSO; Nollywood actress Nkechi Blessing recounts near-rape experience
During her primary and secondary school years, Mide attended Community Grammar School Ibadan, which was located nearby her home in Oyo State. After that, she continued her education at Providence Heights Secondary School. While it's unclear if the actress was interested in acting in school, it's safe to say that education has enhanced her abilities in some way.
We Take A Look At Her Filmmaking and Brand-Sponsoring Careers
In 2003, Mide Martins became 24 and ventured into the movie industry's production side for the first time. Through the production company Flem Film Productions, Erù Elérù was made. In 2004, at the age of 25, she worked on another film, Omo Oku run, for the same production firm. In the cinema industry, however, Mide does not produce much.
Other than acting, Mide is a brand ambassador and influencer for various companies, including Osedudu Special Skincare and Shaddash Collections.
Mide Martins's Awards and Nominations.
Best Supporting Actress in a Yoruba Film – YMGA (2020).
Yoruba City People Movie Award for Best Actress (2019).
Nomination for Best Supporting Actress at the City People Movie Awards (Yoruba) (2017).
The Cathedral Church of St. Mathew honored her mother with a posthumous Episcopal Award (2016).
She Found Her Husband in The Career She Chose
Afeez Owo Abiodun was the manager of Mide's mother Funmi when she was alive. After her mother's death, the actress developed a close relationship with Afeez, who would go on to marry her for many years and have three children with her – two daughters – Omotolani and Anuoluwapo – and one son. When Afeez began his filmmaking career in 2000, Mide was only beginning hers as an actress. As with Mide, he's been able to maintain a high degree of success.
Director and actor Afeez has appeared in films such as Egan, Ishipaya and Oloto Ati Baba as well. Nollywood was abuzz when the couple got married, but their union ultimately became one of the few failures in the business. The marriage apparently fell apart because Mide allegedly had an extramarital affair with NURTW Boss MC Oluomo and another businessman named Taiwo Kadri.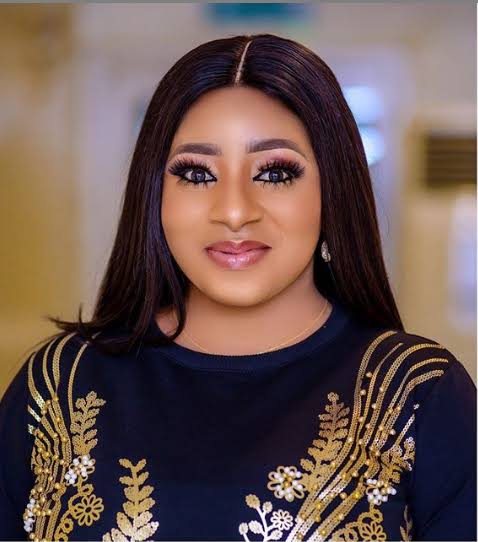 After Mide and Afeez divorced in 2016, their relationship took a new turn when Mide hinted at their reconciliation on social media. Sources claim that Mercy Aigbe allegedly influenced her husband and that he gave her an ultimatum to stay away from him. As a result, Mide no longer appears in Mercy's Magdivas clothing line.
Mide Martins's fame has also brought attention to her private life
In the months leading up to the death of Mide Martins' mother, the veteran actress gave birth to what many believe was a love child with Shina Peters, the legendary Juju musician. Damilare Peters, the son of Shina Peters and Mide Martins, was thrust into the spotlight earlier in 2021 when claims of desertion were leveled against Shina and Mide. Shina Peters and Mide Martins have kept the public informed about
Damilare Peters' custody and responsibilities through social media and an interview, respectively.
Mide also said that she had tried to acquire custody of her brother on numerous occasions but had been rejected each time. Until his grandmother's death, Damilare lived with his grandmother in Abeokuta before moving in with his uncle's family. He recently turned to social media to make a donation appeal, which sparked a flurry of controversy. After hearing her side of the story, Damilare came to the conclusion that he had no desire to move at this time, especially to live with someone who had neglected him for so long. After that, he expressed his gratitude to everyone who had donated money to help him further his studies, which was his top objective at the time.