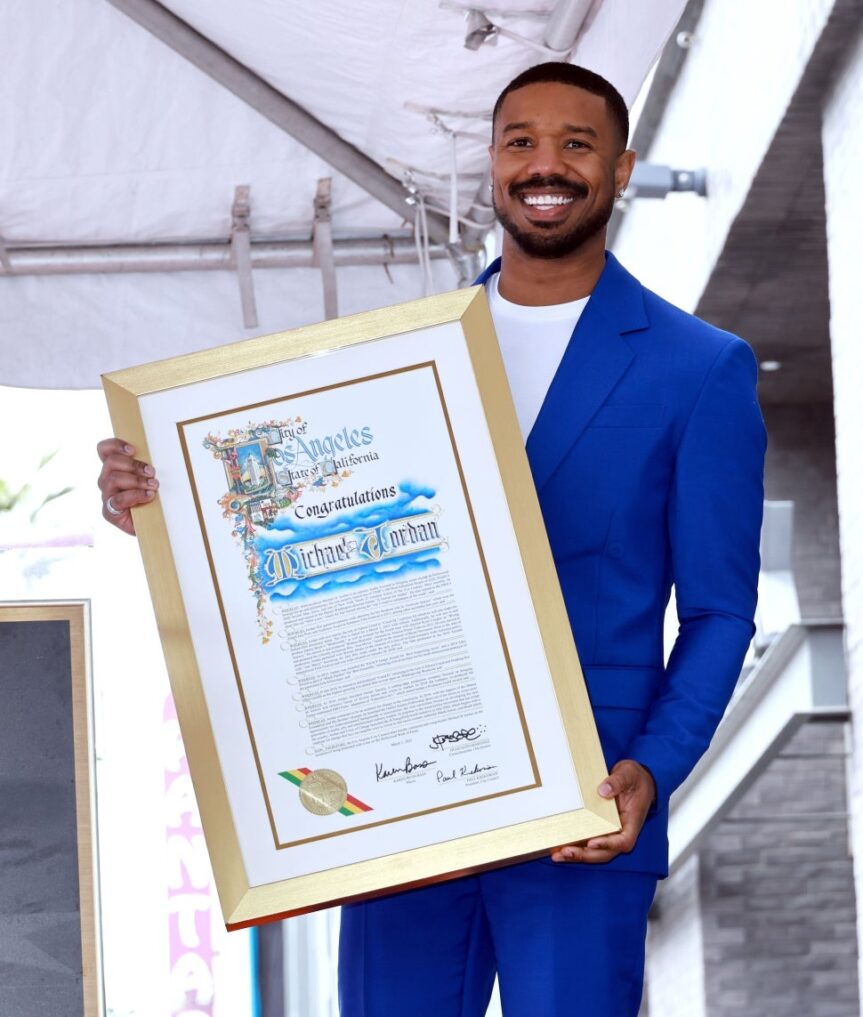 American actor, Michael Bakari Jordan has achieved another feat after he was honoured with the Hollywood walk of Fame Star.
Jordan, 36, received the honour on Wednesday, 1st March 2023. The Star on the Hollywood Walk of Fame is cemented in front of Funko Hollywood on Hollywood Blvd.
In an interview with ET at his ceremony, the start actor who just went from man to legenf admitted that he's overwhelmed by the moment.
Beaming with joy, Jordan said,
"My emotions are actually all over the place, I'm seeing so many people that I want to kind of get to and hug and connect with and show my appreciation.

"I want to give the love right back, you know? But then I'm also just taking a moment to just to be like, 'Damn. OK, wow, that happened. I'm here!'"
He continued,
"I didn't think it would hit me this much, but as it all started to come together and we start to see it and reality starts to set in, the importance [and] the weight of the moment… you really realize it," he added, saying that he couldn't imagine anything that would top the moment. Although he noted that only his upcoming box office opening "comes somewhere in the ballpark."
Looking back on his career, Jordan shared that if he could talk to his younger self who was just starting out, he'd advise him to "stay optimistic, stay faithful, stay true to yourself [and] always keep a full, kind heart. The universe will make your wildest dreams come true."
See pictures below: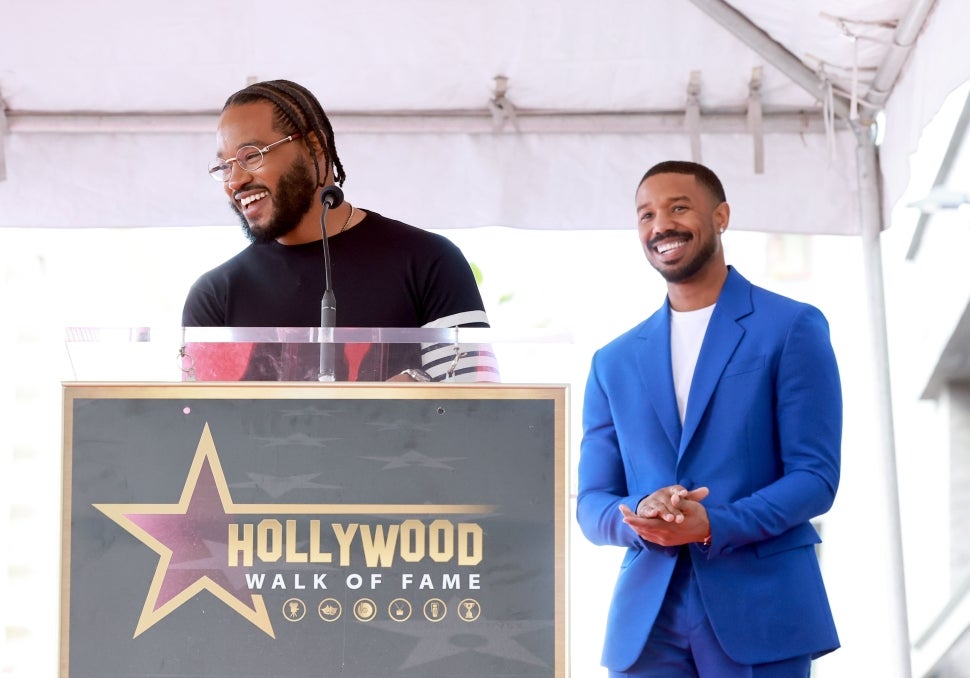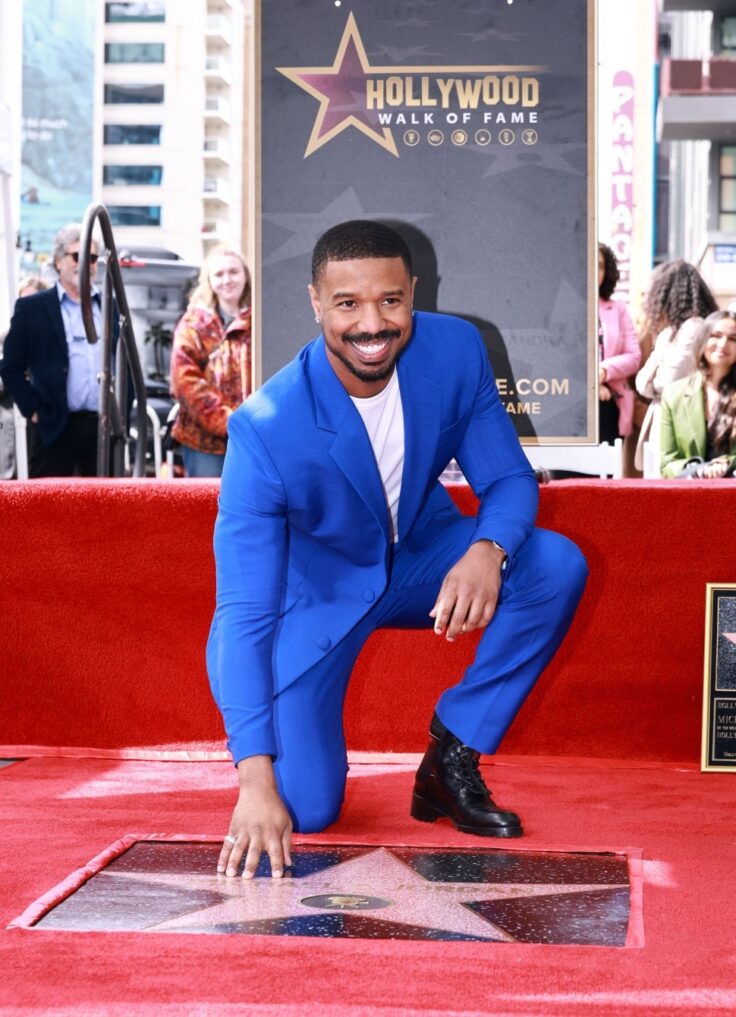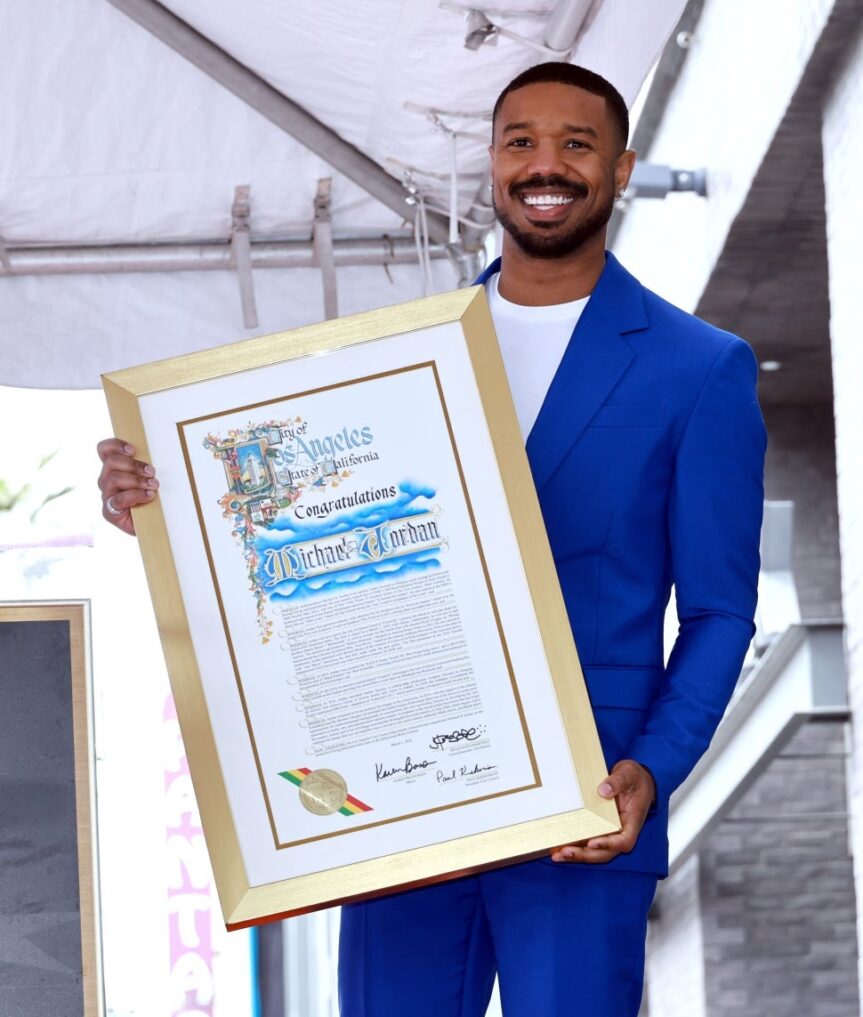 Image credit: Getty images
Read Also: Photos: Toyin Lawani celebrates 41st birthday with a symbolic dress made of silver pots and spoons