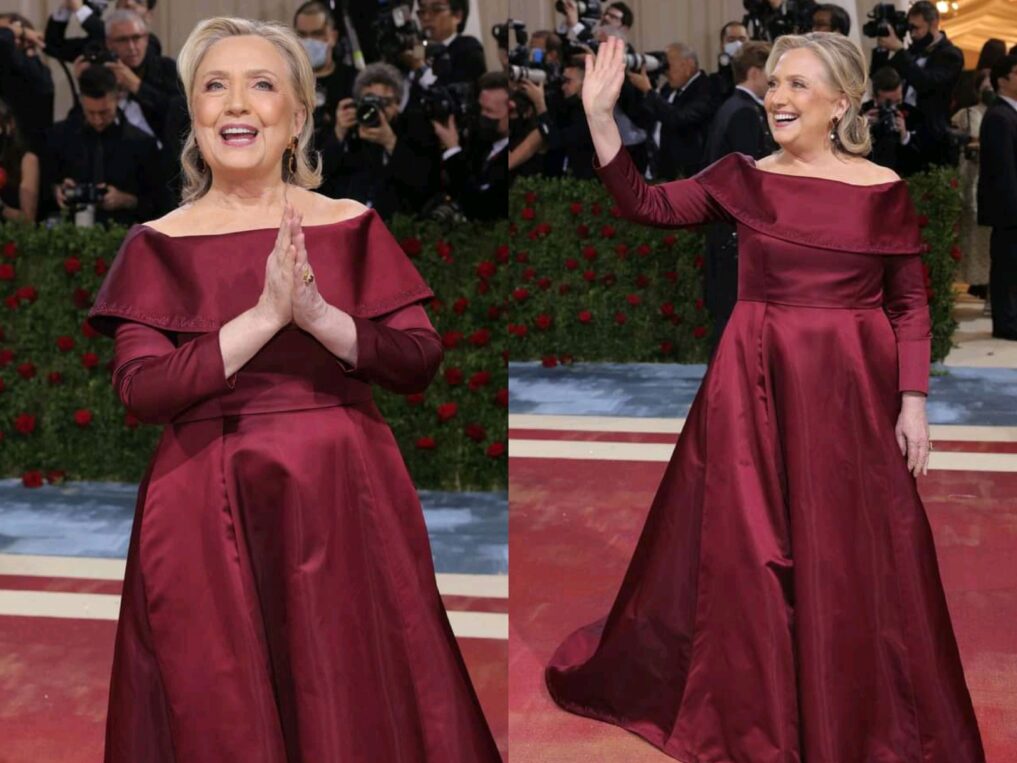 Hillary Clinton attended the met gala wearing a red gown embroidered with the names of 60 women who inspire her.
Hillary Clinton, an American politician, writer, lawyer, and former first lady of the United States graced the red carpet in style.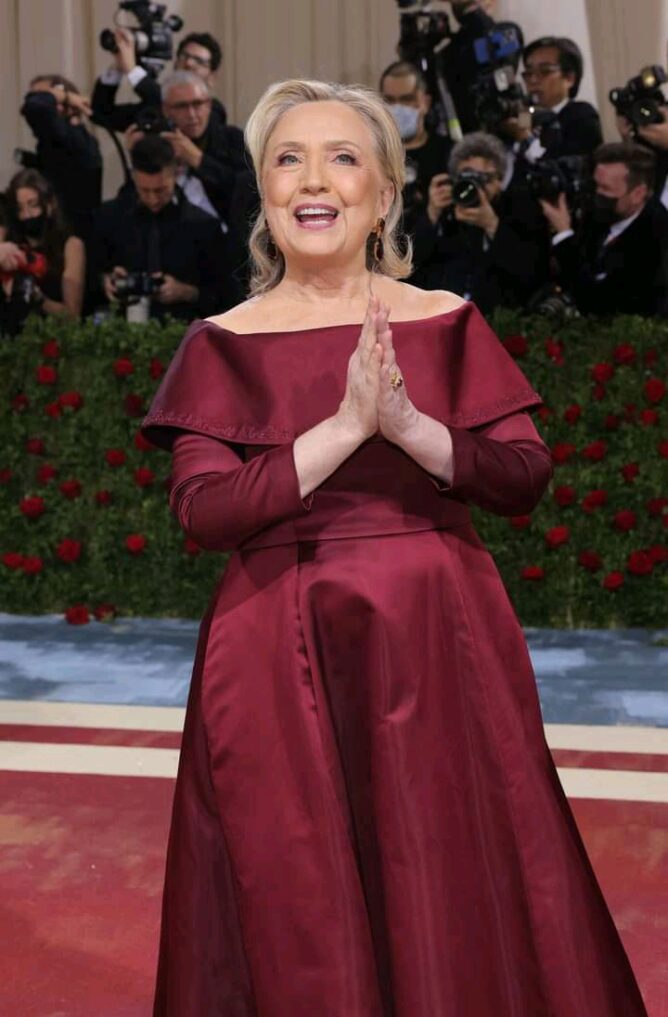 Read also: #MetGala2022: Kim Kardashian reveals her ordeal to fit into Iconic Marilyn Monroe Dress
Finally returning to the met gala after 21 years, Hillary Clinton wore a red gown which is embroidered with the names of 60 women who inspire her. The 74-year-old American politician last attended the met gala which is in 2001.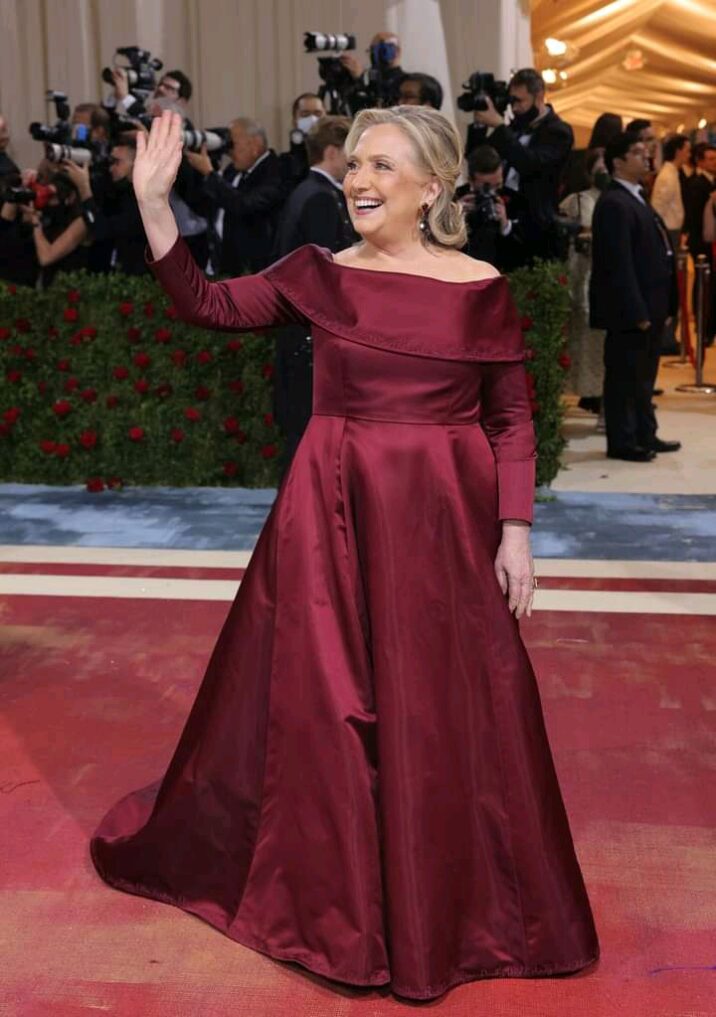 Clinton wore a burgundy dress designed by Joseph Altuzarra to honor women who she said had inspired her.
The gown had names of women including Harriet Tubman, Sacagawea, and her mother, Dorothy Rodham, sewn into the seams.
Read also: Paris Haute Couture Fashion Week: Balenciaga Makes Comeback after 50 Yrs
When asked for the Inspiration behind her outfit, she revealed she was discussing ideas with the French-American designer and came up with the concept.
'I said, 'What about American women in the past who have inspired me?" she explained to red carpet interviewers Vanessa Hudgens and Hamish Bowles, Vogue Editor at Large.
Clinton also revealed the initial list was excessive. However they limited it to women who were dead and whittled it down to 60 names.
Photo credit: Gma News
Click here to follow us on Instagram