Nigerians have taken to social media to mock celebrity influencer, Kim Kardashian, over her very controversial outfit the the Met Gala 2021 red carpets.
Glam Squad Magazine earlier shared photos of celebrities strutting the runway with the elegant outfits.
Kim Kardashian wore an all-encompassing black costume that covered her face and body, and it was one of the most talked-about looks of the night.
See the photos below: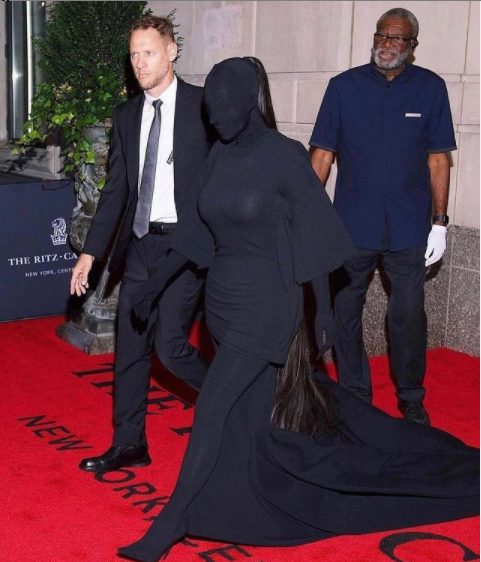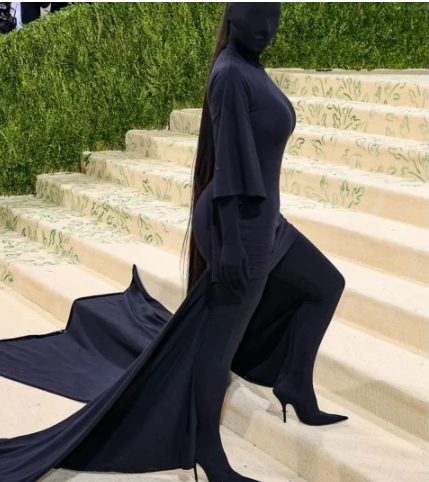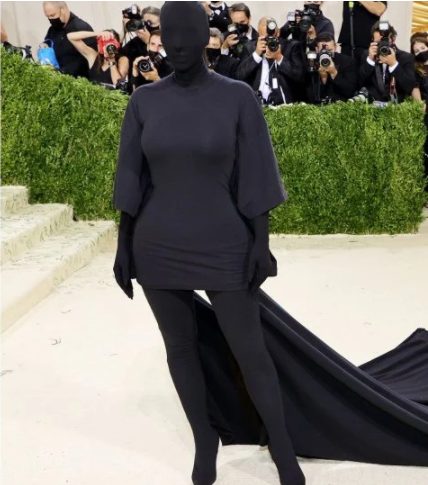 Reacting to the wll black attire, One Chioma commented, "So she no plan to chop for the party?"
One Miss Joy Nazzy commented, "Tell me you are back with Kanye without telling me you're back with Kanye"
Another internet user commented, "If na Nigeria celebrity dress like this now them go finish am with mouth"
One Kayjay commented, "The facial expression of the daddy behind her. He be like "what's wrong with this one again"
"She is now taken over from her ex husband " Another Instagram user commented.
Glam Squad Magazine noted that Kim Kardashian has been unfollowed by Kanye West on Instagram amid their divorce rumors.
The rapper has kept up with the reality star on the app in the six months since her divorce filing, but she is no longer one of the 12 profiles he follows as of Monday.
In June, West, 44, unfollowed Kardashian, 40, and her sisters on Twitter.
The "Donda" singer and the "Keeping Up With the Kardashians" alum split up in January, according to Page Six. One month later, she went to court to make it official.