The true age of former Big Brother Naija winner, Mercy Eke, has come to light following the release of her voter's card.
On Saturday, the reality show star shared a photo of her voter's card on social media, announcing to her fans that she is prepared for the 2023 Nigerian general elections.
Despite obscuring her date of birth and address on the photo she posted, one of her followers was able to uncover these details, revealing that Mercy Eke is actually 32 years old.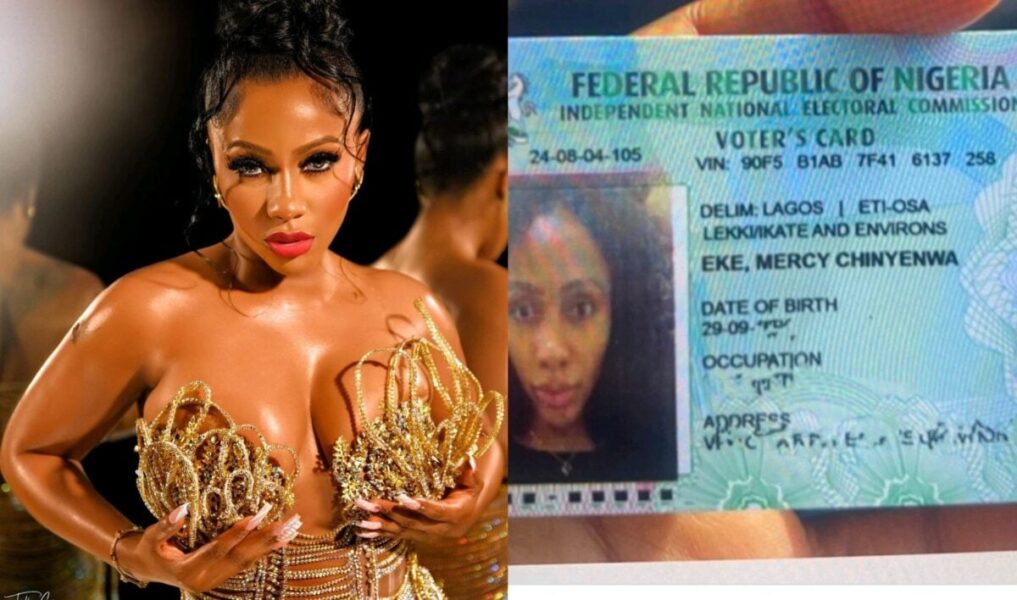 Glamsquad recalls that Mercy Eke celebrated her 29th birthday but it has now been revealed that she is actually 32 years old.
The follower who revealed her age wrote:
"You covered your date of birth and left VIN that shows everything about you. Does this make sense to you?. Anyway, I'm here to inform your that I just found out that you are 32 years of age. Don't come here 29th Sept and claim 25 years o. Have a nice day,"
Read Also: Big Brother Titans: Meet the 20 housemates -10 Nigerians & 10 South Africans