Glam Squad Magazine has got photos of popular Nigerian celebrity actress, Mercy Aigbe's former husband, Lanre Gentry's wedding to his heavily pregnant staff.
Lanre Gentry and Mercy Aigbe went their separate ways in 2017 over alleged domestic violence, infidelity and other irreconcilable differences.
Mercy Aigbe is a Nigerian actress, producer, fashion designer, and entrepreneur. Her Yoruba indigenous films are her most well-known works.
Lanre decided to marry one of his staff turned lover, yesterday, September 11 after she fell pregnant for him.
We've got you covered, here are some photos from the event.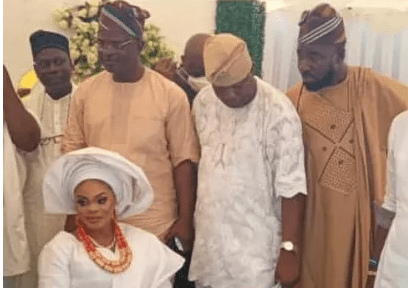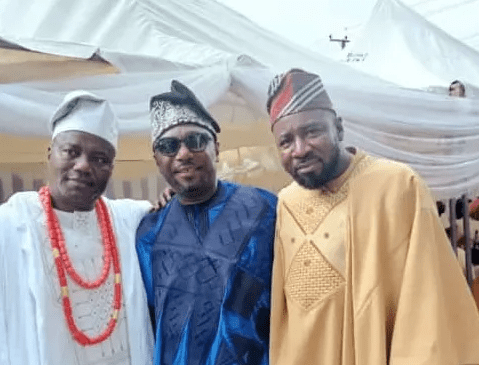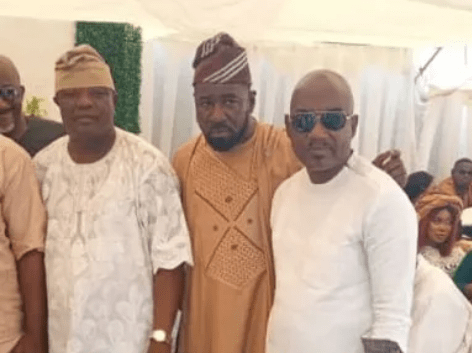 Glam Squad Magazine recalls that in a recent interview with Punch, Mercy Aigbe begged her former man to sign their divorce papers.
Aigbe, who said that they've been to five different courts since their divorce hasn't been finalized, then pleaded with her husband to sign their divorce papers so she may be free.
She said, "I'll give you an example, Lanre Gentry is a pitiful liar who refuses to repent. Is he of the opinion that people are stupid? How am I going to be able to transport him to five different courts? How? Why did we visit five different courts?
No. Everyone should pleading with him to sign the divorce papers. He has even stated that he will not take them. We haven't divorced yet because we are still married. The divorce hasn't been finalized yet. Perhaps I should make a plea through this means, and you folks should assist me in begging him to let me go."
The court's bailiff came to his house multiple times. We had to go to court to get permission to plaster the court document on his gate; I'm not sure what system they use. The case is currently being heard in court.
This individual declined to appear in court before the court went on strike. So everything he told you was a lie. All of the information I'm giving you can be explored. We're still married in the eyes of the law. This man will not sign the divorce papers and will not appear in court. I'm not sure what the legal phrase is, but my lawyer had to petition the court to allow us to place the papers on his fence. That's exactly what they did.
Four appearances and this man refused to show up before the court went on strike. Now that the courts have resumed, the case is back to court. He has refused to even show up.