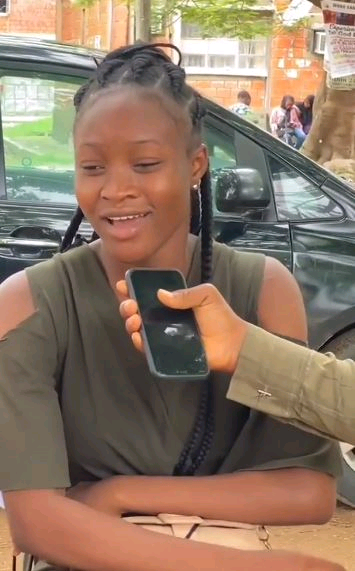 A Nigerian lady identify as Kate has made round online with her comment on who cheats more in a relationship.
During an interview on vox pop, the lady narrates her story of how she cleaned for her boyfriend only to find out he was expecting someone else.
Read Also: Latest Fashion Designs For Little Girls To Rock This Month
In the video, the lady narrated how she went to visit her boyfriend in his apartment and he asked her to clean his house and wash the plates.
According to her, she willingly did all he asked and went the extra mile to change his bedsheet, unknown to her that her boyfriend was planning to entertain another girl.
She said when she paid him a visit on the following day, she found him cuddled up in bed with the new lady.
Kate, who made a light joke of the incident, asserted that men are very wicked and they cheat more than ladies.