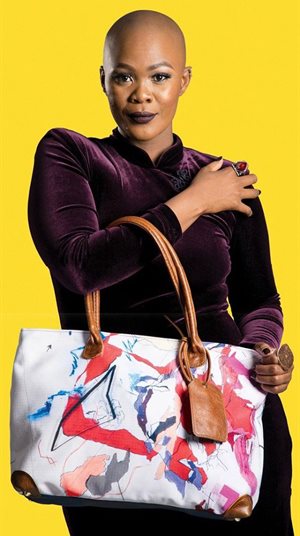 A proud initiative of Expand a Sign, Uzwelo Bags is a local start-up that creates functional, trendy bags that are the perfect companion for SA's next generation of change makers. By focusing on recycling, conservation and skills-development, Uzwelo and its partners bring about real change in the community.
Uzwelo offers a range of unique and durable bags cater for all lifestyles from fashion to shopping travel, work, the beach, sport and school.
"Our ethos has always been one of reformation so it make sense that our company would find a way to turn waste into something wonderful. What once would have ended up in a landfill is now a stylish, one-of-a kind fashion item that allows for local skills development and job creation. We have a team of trained women who now earn a living from producing our bags," says Kirsty Fonzari, who heads up marketing for Uzwelo and Expand A Sign.
To date, the group has re-directed over 86,000m of waste material that would have previously been sent to a landfill and together with its partners, has ensured that 30,000 underprivileged children now have schoolbags.
Bags with a purpose
Take your pick from Uzwelo's extensive range. Some of the options include reusable shopper bags that support the 'Say no to single use plastic' campaign, schoolbags with built-in ponchos, and the new on trend rPET handbag and laptop sleeve collection using felt made from recycled plastic bottles (also known as rPET (recycled polyethylene terephthalate)).