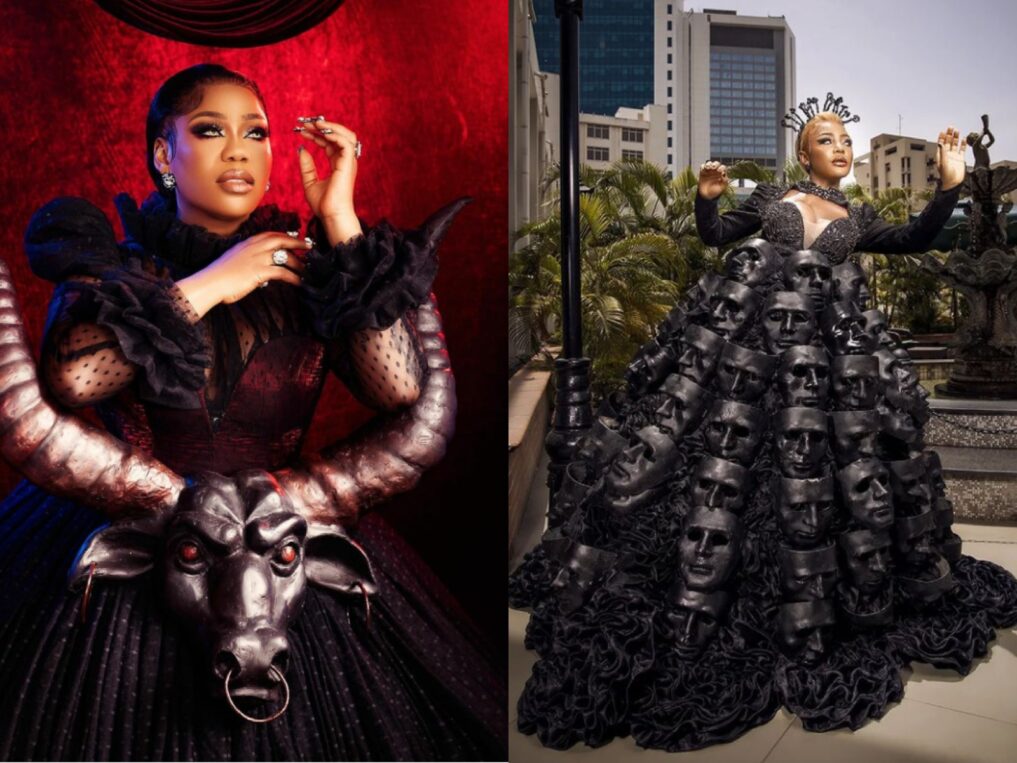 Nigerian celebrity fashion designer and stylist Toyin Lawani is the designer behind the Reality Tv Star Ifuennada outfit to the African Magic Viewers Choice Awards AMVCA award night.
Read also: All You Need to Know About Ifu Ennada AMVCA Outfit
Toyin Lawani who is the CEO of Tiannahsplacempire is a fashion designer who is popular for her creative designs. She redefines the rule of fashion in different ways and is quite famous for her stylish wear.
Toyin Lawani has trended on social media numerous times for her outfit and design. She has also worked with different celebrities and is popular for styling them for events.
The 40-year-old mother of three is one of the most recognized celebrity fashion designers and stylists in Nigeria. Her design often causes controversy on social media.
When it comes to fashion, Toyin Lawani practically gets creative with anything. For her 40th birthday, the designer wore a snail dress, a shoe dress, and a paper cup dress to mention but a few.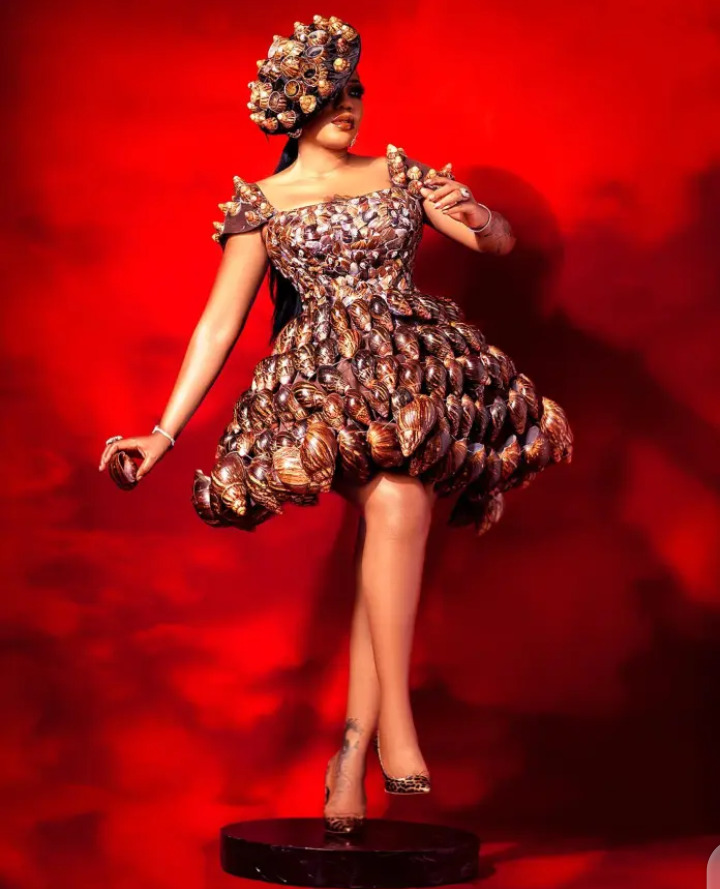 Read also: Glam Look Of The Day: Toyin Lawani Stuns in a Chic Outfit
Among the many times, Toyin Lawani had gone viral on social media was when she rocked a nun dress to attend the movie premiere by Toyin Abraham. The theme for the guests was to dress like church workers. Toyin chose to dress like a Nun for the premiere. Her outfit however had high slits that went up to her privates.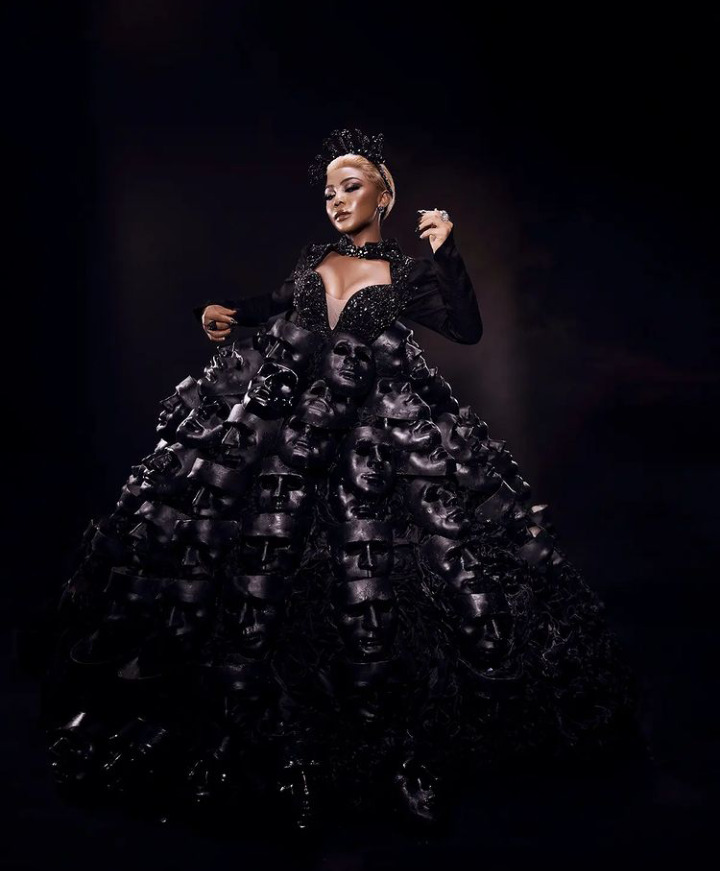 The controversial dress worn by Ifuennada for the AMVCA night was designed by Toyin Lawani. Alongside Ifuennada, Toyin also styled celebrities like Mo Bimpe, Pretty Mike of Lagos, Denrele, and herself for the event. Toyin Lawani attended the AMVCA 2022 wearing a bull dress.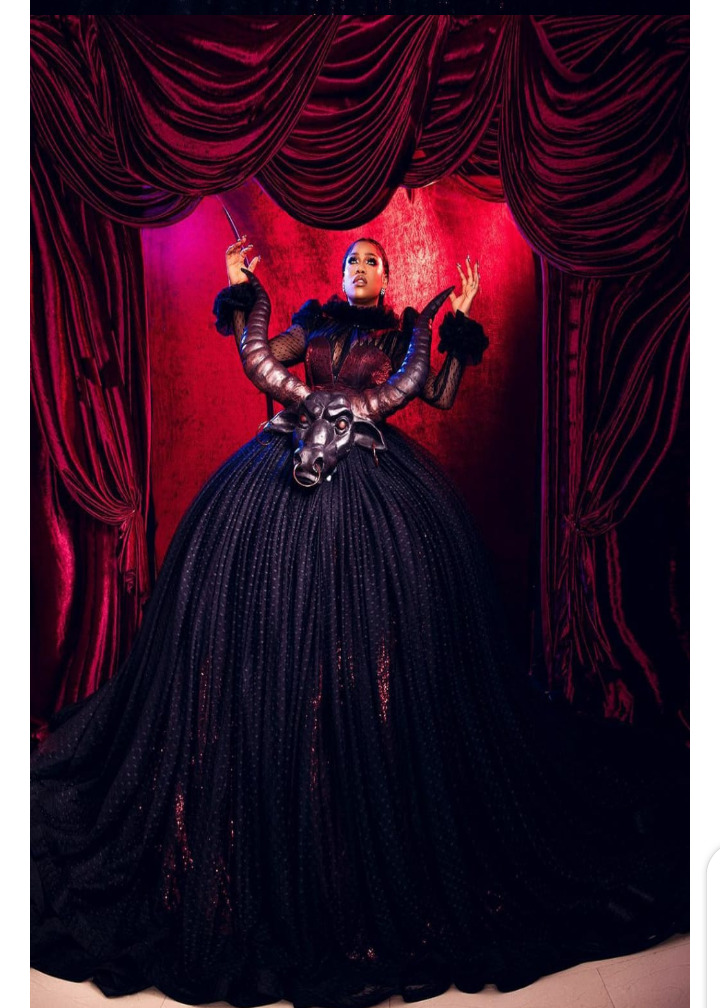 Photo credit: Instagram