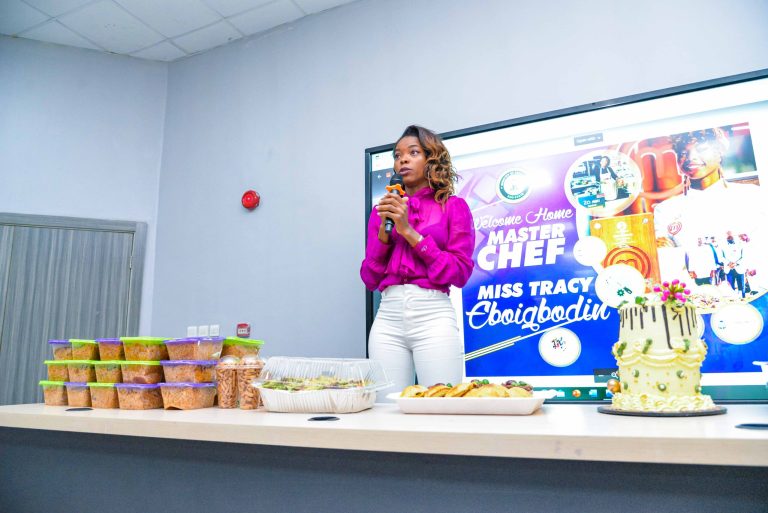 This is certainly exciting news for Edo State residents in South-South Nigeria, following the outstanding performance of one of its own, Eboigbodin, who made Nigeria and the State proud by winning the 11th edition of the Master Italia in Italy, glamsquad reports.
READ ALSO: The effect of a bitter divorce from a loved one and staying in a toxic relationship can kill faster than cancer- actress Chacha Eke's husband, Austin Faani, writes
Following the positive development, the Edo State Government hosted Tracy Eboigbodin for the 11th edition of Master Chef Italia on Monday.
As a result, the government has reiterated that the state will continue to push for and invest in technical and vocational education for its citizens.
The Master Chef, who arrived in Benin City as part of the Deputy Italian Ambassador to Nigeria's entourage for the sixth Alaghodaro Summit, won the Master Chef Italia 11th edition by including meals from both her current and native hometowns – Nigeria and Italy.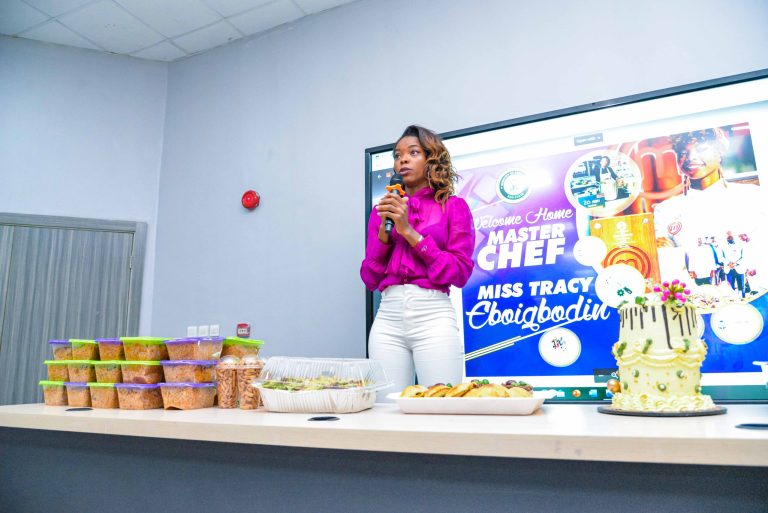 The government invited the Master Chef to a one-day interaction with Benin Technical College (hospitality trade) students as part of efforts to prepare the students for international hospitality business.
Welcoming Eboigbodin, the Commissioner for Education, Dr. Joan Osa-Oviawe, said, "We are building a system where we can deliver quality education across all tiers of education; this is serious work and not a one-off show.

"Any opportunity we get to expose our students in line with Mr. Governor's vision on education reforms captured in our EdoBest 2.0 programme, we will do it.

"Mr. Governor is very keen on education from basic education up till tertiary as well as adult and special education, which are all part of our EdoBest 2.0 initiative. We want to educate and train the next generation of Edo youth so that they can find work in Edo, Nigeria, and anywhere else in the world."

"Technical education is very important to us in Edo," the Commissioner continued, "which is why Governor Godwin Obaseki has pledged to build 20 additional technical schools in Edo State."
She also stated that the Master Chef's success has inspired the ministry to organize similar events to promote healthy competition in the education sector.
"We have been inspired by her win and success to do our own version of Master Chef Edo involving our students," Oviawe said, adding that the Deputy Italian Ambassador has promised that the Italian Ambassador to Nigeria will be one of the judges.

"We also have a policy that all of the catering that we will do in all of our events will be catered by these students because the governor has given us a marching order to ensure that all technical schools have centers of excellence and production centers so that as soon as they leave school, they will be able to be entrepreneurs or get a high-paying job."

"Don't waste opportunities; study a lot because you never know who will cross your path," Eboigbodin said as she shared her success story with the students. Put in your best effort if it requires it. You still have the zeal and the strength."
The highlight of the interface was the students' display of delicacies such as Nigerian jollof rice, fried rice, meat pie, cake, and parfait, as well as the Commissioner's gift presentation to Miss Tracy.
READ ALSO: Harry and Meghan Markle request sit-down meeting with Royal family
Other guests at the interface include Miss Tracy's Coordinator and Partner, Samuele Tobaldo; Dr. Oni Ekhosueyi, Functional Permanent Secretary, Ministry of Education; Austin Ighodaro, Board Secretary TVET; and Precious Imuwahen Ajoonu, Managing Director, John Odigie-Oyegun Public Service Academy.
Watch Video below