Real Name Pastor Funke Felix Adejumo
Gender Female
Date of Birth 28 January 1963
Husband Bishop Felix 'Remi Adejumo
Home State Oyo
READ ALSO; Full Biography Of Nollywood Actress Bisola Badmus & Other Facts About Her
Funke Adejumo is a popularly known Nigerian pastor, author, marriage counselor, and humanitarian for her teachings/videos about marriages. She is without a doubt one of the greatest Nigerian preachers. Funke Adejumo was born on January 28, 1963, in Ibadan, Oyo State, Nigeria. Her birth generated a lot of controversy in the neighborhood because of her gender, her father initially did not want to send her to school, nor even train her. Due to financial difficulties, she struggled to grow up but still worked hard to make her family proud. She received her primary education in Ibadan, before being admitted to study at the University of Nigeria, Nsukka (UNN), where she earned a bachelor's degree in English.
CAREER

Funke Adejumo is pleased with Bishop Felix 'Remi Adejumo, founder and senior pastor of Agape Christian Ministries Worldwide. The couple initially wanted to settle in Ibadan after their marriage, but her husband received God's call to ministry. After a while, they started a fellowship center in their living room with just four members. Over time, their numbers increased and they had to move. In August 1988, they opened the first infirmary at the Victory Nursery School in Akure, the capital of Ondo state. Agape Christian Ministries Worldwide has grown over the years to become one of the largest churches in Nigeria, with over 35 branches in different states.
BOOKS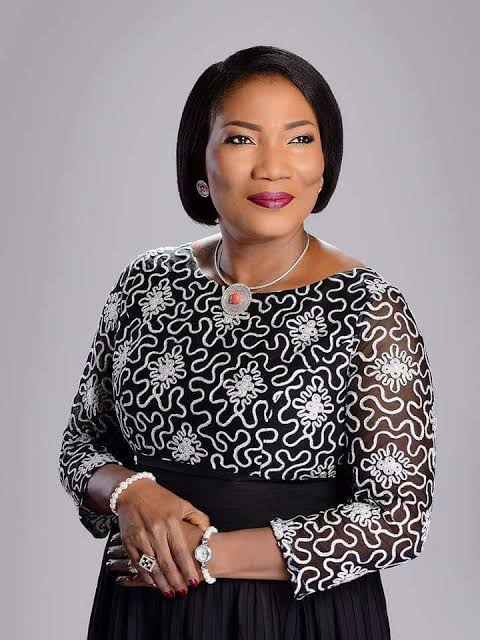 READ ALSO; Musician D'prince Biography: Age, Real Name, Net Worth & Songs
Reverend Funke Adejumo is the author of many Christian kinds of literature, including:
Climbing Your Sycamore, If Not for God: Fifty Lessons Life Taught Me, Marriage is for Fate, My Seed is Designed for Taste, My Seed it's a champion, Just a drop of grace, My seed will live, My seed will blossom, Mothers' dome prayer points, Free to be me, Keepers of the flame, Aspire, Celebrate, Beauty from the ashes, Every minister, I just moved to the top, Life is made easy, Mandate of dominion, Woman: More than a woman, Christian seduction, My seed is projected to the palace, Destiny, here I am, Ebenezer: Our stone of help.
AWARDS
Awesome Treasures Foundation (ATF) Salt and Light Award, 2017. Funke also received an honorary doctorate (Honors Causa) in theology from Faith University. The award was awarded in conjunction with Oral Robert University.
NET VALUE
Funke Adejumo, one of the popular Nigerian preachers, worth $1-5 million.