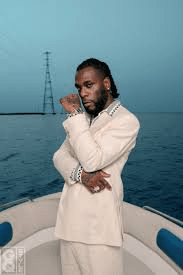 Damini Ogulu popular known as Burna Boy has 2 siblings – Jehovah- Nissi who is the last born of all the siblings, she is a songwriter and a singer.
She is a Mechanical Engineer who also studied Design at Warwick University, UK. Other times, she is the fine art, creative digital design, animation, philanthropy, dance afficionado with an undying love for popcorn. As a teenager, she attended Corona Secondary School, Lagos, and then The Royal High School, Bath, UK.
READ ALSO: Latest Senetor Style For Men
His other sibling Ronami Ogulu who is  a stylist who manages his wardrobe for public appearances, performances and tour dates.
READ ALSO: Top 5 Nollywood Actors Who Once Ventured Into Musir
Trust me with a family like this, your music career is covered! Supportive siblings and music oriented.