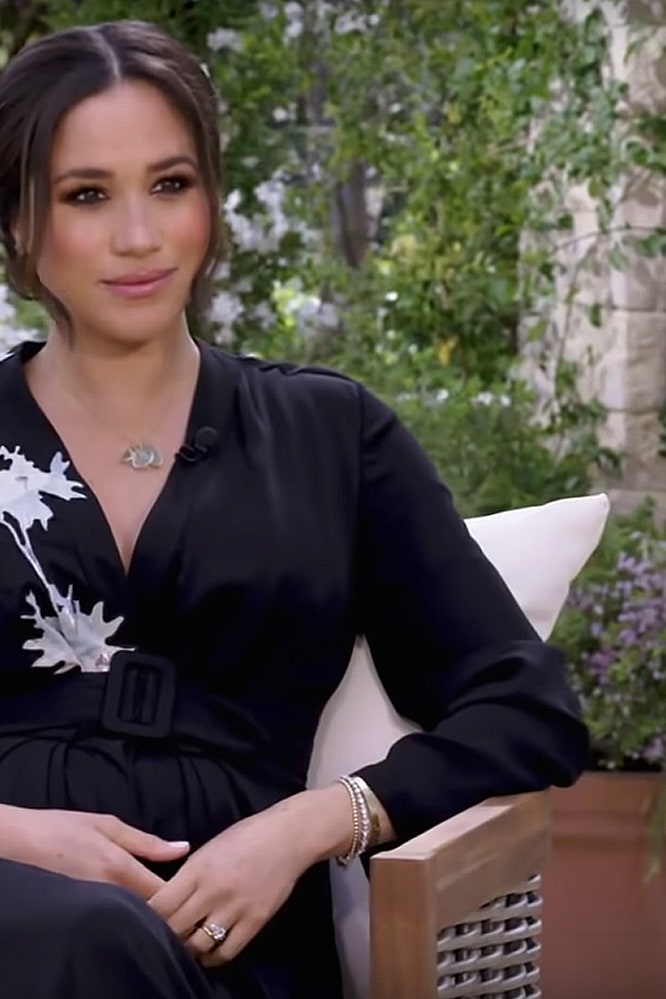 The Meaning Behind Meghan's Jewellery In Her Oprah Interview.
At the level of fame experienced – and sometimes endured – by the Duchess of Sussex, nothing in terms of image is done by mistake.
This was made abundantly clear in the trailer for Meghan and Harry's much-anticipated interview with Oprah, in which the former Suits star placed symbolism and history at the forefront of her look.
From the lotus flower embroidered on her Armani dress, which can be seen as an image of purity, enlightenment and rebirth, to the brand itself which is synonymous with classic glamour, the Duchess's fashion spoke a thousand words.
Meghan's jewellery paid homage to Diana, Princess of Wales, who is touched upon in the short clip of the CBS special airing on 7 March.
As Prince Harry expresses his fears of history "repeating itself", Meghan sits silently wearing a Cartier tennis bracelet that once belonged to her mother-in-law, and which her husband used to create her diamond engagement ring in 2017 "to make sure that [Diana] is with us on this – on this crazy journey together," he said at the time.
Diana wearing her Cartier tennis bracelet.
© Getty Images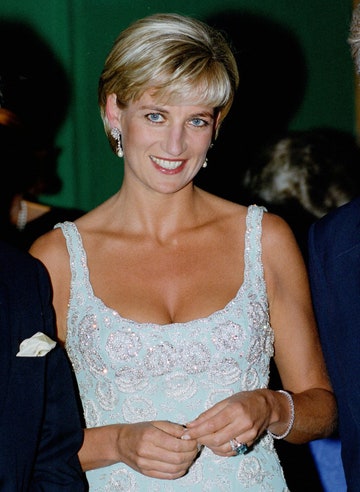 "The messaging is clear," says Rachel Garrahan, British Vogue's jewellery and watch director.
"By wearing Diana's Cartier diamond bracelet alongside the Love bracelet she has owned for years, she demonstrates that she's charting a new life with her husband, one that encompasses their shared pasts.
The Love bracelet, which was designed by Aldo Cipullo in 1969 to be worn as a permanent symbol of enduring love, is now also worn by Prince Harry. He was first spotted wearing one last September in a video encouraging Americans to vote in the presidential election."
"The inclusion of [Diana's diamonds] and, obviously not being able to meet his mom, it's so important to me to – to know that she's a part of this with us," Meghan has said of her engagement ring.
© Alamy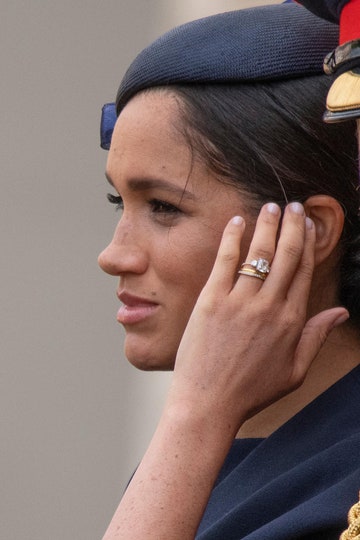 The Pippa Small aquamarine Colette necklace – the stone is associated with tranquility and clarity – also "sends a message about Meghan's commitment to ethical issues," adds Garrahan.
"Small's business has always been dedicated to sustainability and providing skills and employment to artisans in countries like Afghanistan, Myanmar and Jordan."