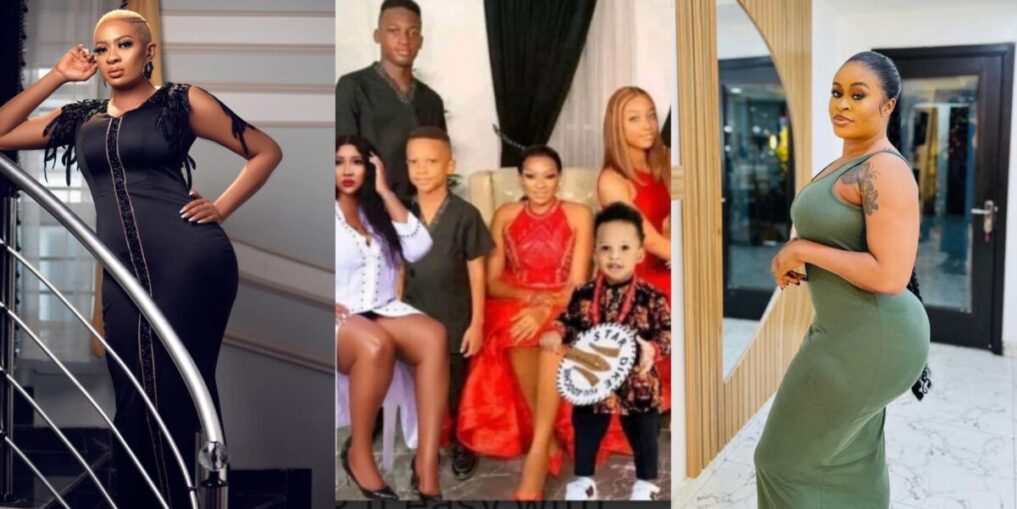 May Edochie, the estranged wife of actor, Yul Edochie has filed a lawsuit against a social media user identified Sarah Martins for defamation of character and public harassment.
It is recalled that during the festive season in December 2022, May shared a photo of her and her kids on Instagram. However, Sarah Martins edited the photo to include her husband Yul Edochie, his new wife Judy Austin, and their son in it.
Captioning it, she wrote: "Beautiful family? As it should be".
Sarah made serious accusations against May in an interview with Daddy Freeze. She stated that May failed in fulfilling her responsibilities as Yul's wife, leading him to seek affection from Sarah's friend, Judy Austin.
May Edochie files lawsuit against Serah Martins 
In a new development, May Edochie has filed a lawsuit against Serah for subjecting her to public harassment.
She stated that Sarah Martins had joined forces with Judy to intimate and harass her into filing for divorce from Yul, so she can be his legal wife.
The mother of four is seeking for a public apology, a retraction of statement and assurance that she won't repeat the utterances.
Sharing the lawsuit on her Instagram page, May stated that she has realized that some persons are out to taint her reputation and change the narrative in order to suit their agenda. May Edochie reinterated that she had a peaceful, and joyful marriage with Yul before the unfortunate happened.
In her caption, she wrote:
"If is very inconsiderate and demeaning to SMEAR anyone especially someone you barely knew. I've always had a PEACEFUL JOYFUL and LOVING family. I worked tirelessly for several years building beautiful home while managing several businesses successfully.

"It is very evident that some persons have been deliberately and desperately trying to TAINT my reputation and change the narrative in order to suit their agenda. This is unacceptable to me.

"My passionate legal team will be extremely cheerful to dine with anyone who does not cease and desist from character assassination or defamatory publications in the court of law".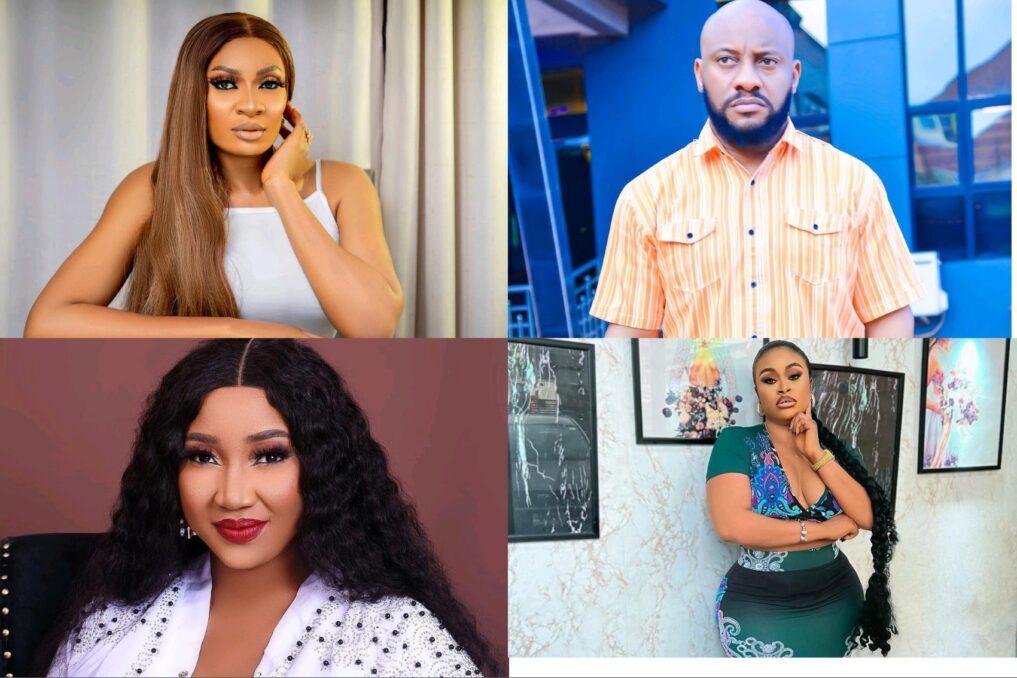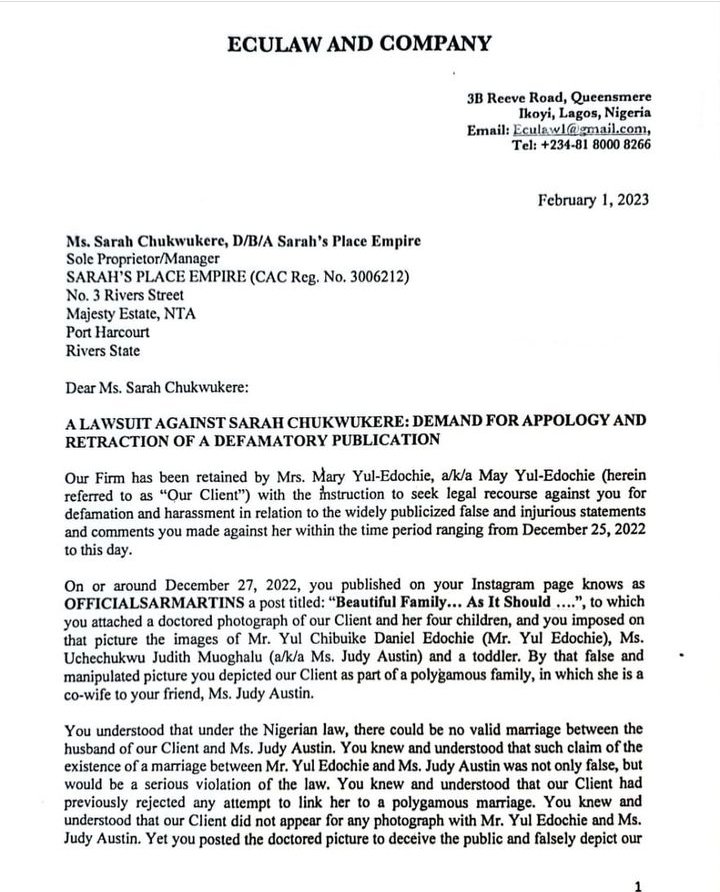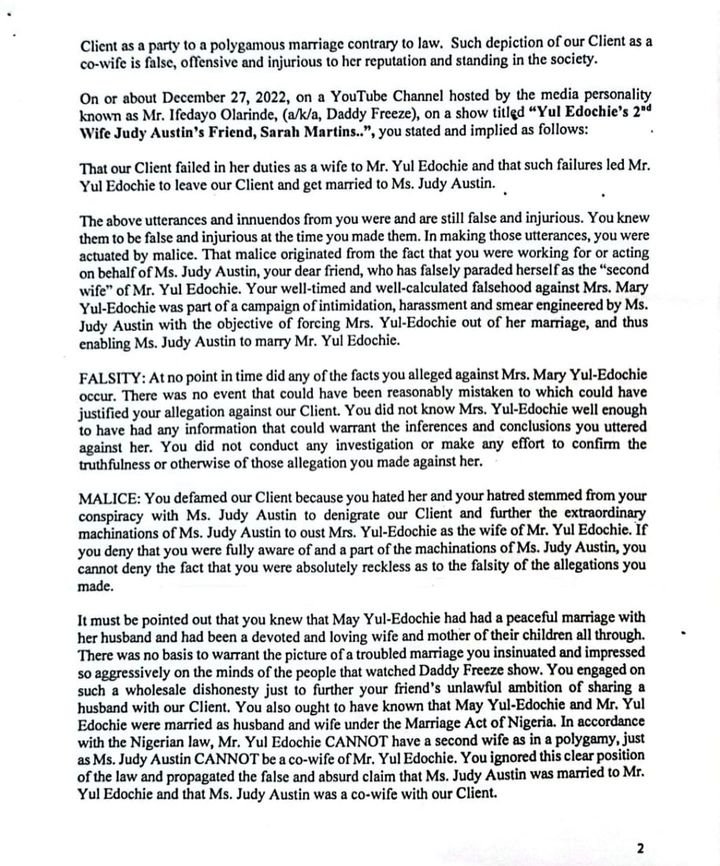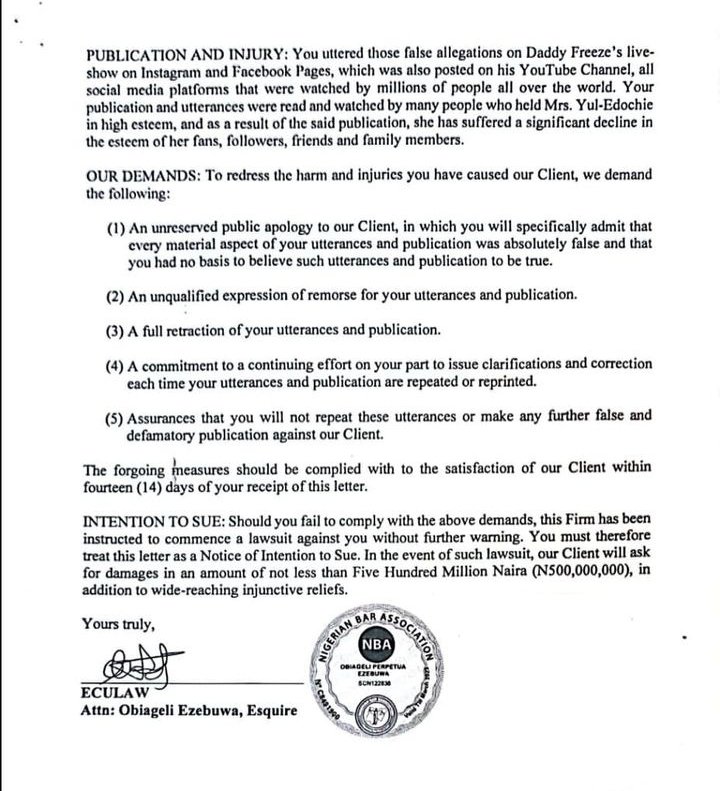 Read Also: Singer, Oxlade ordered by court to pay N5 million in damages for leaked s*x tape