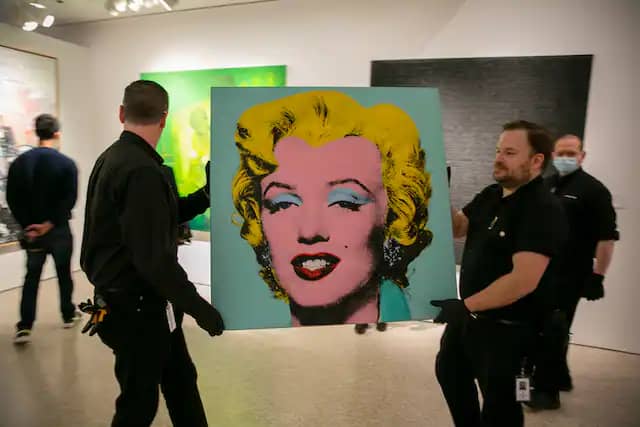 Marilyn Monroe's painting which worth millions of naira has been sold for a whoopong sum of $195 million.
READ ALSO: Olumide Oresegun: Oil on Canvas painting artist featured on Linda Ikeji TV's First Class Material
The painting was sold in New York. The purchase price becomes the highest bid at auction price.
The painting was regarded as one of the greatest and highest paintings of all time.
Information gathered shows that the New York's auction season bounce back on Monday's evening after the sale.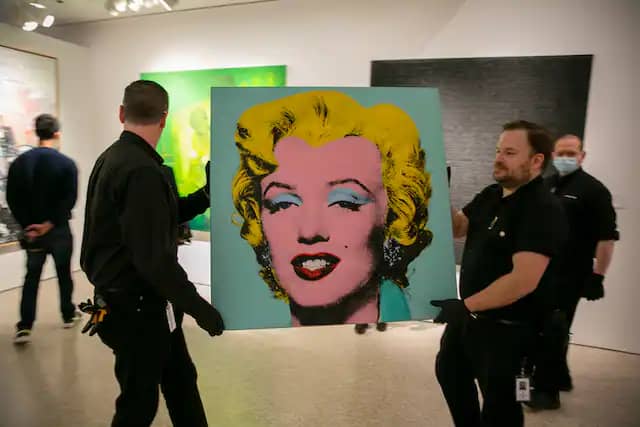 The event was suspended for close to two years as a result of coronavirus breakdown.
A visibility study carried out before the actual sale shows that the painting cost $400 million.
READ ALSO: My Little Artiste!!!! Kim Kardashian Shows Off Amazing Painting By North West
Estate of the Swiss art dealers Thomas and Doris Ammann spear headed the painting works. Their charitable foundation is expected to get the proceeds.
Check some of the photos of the painting below as captured by glamsquad;