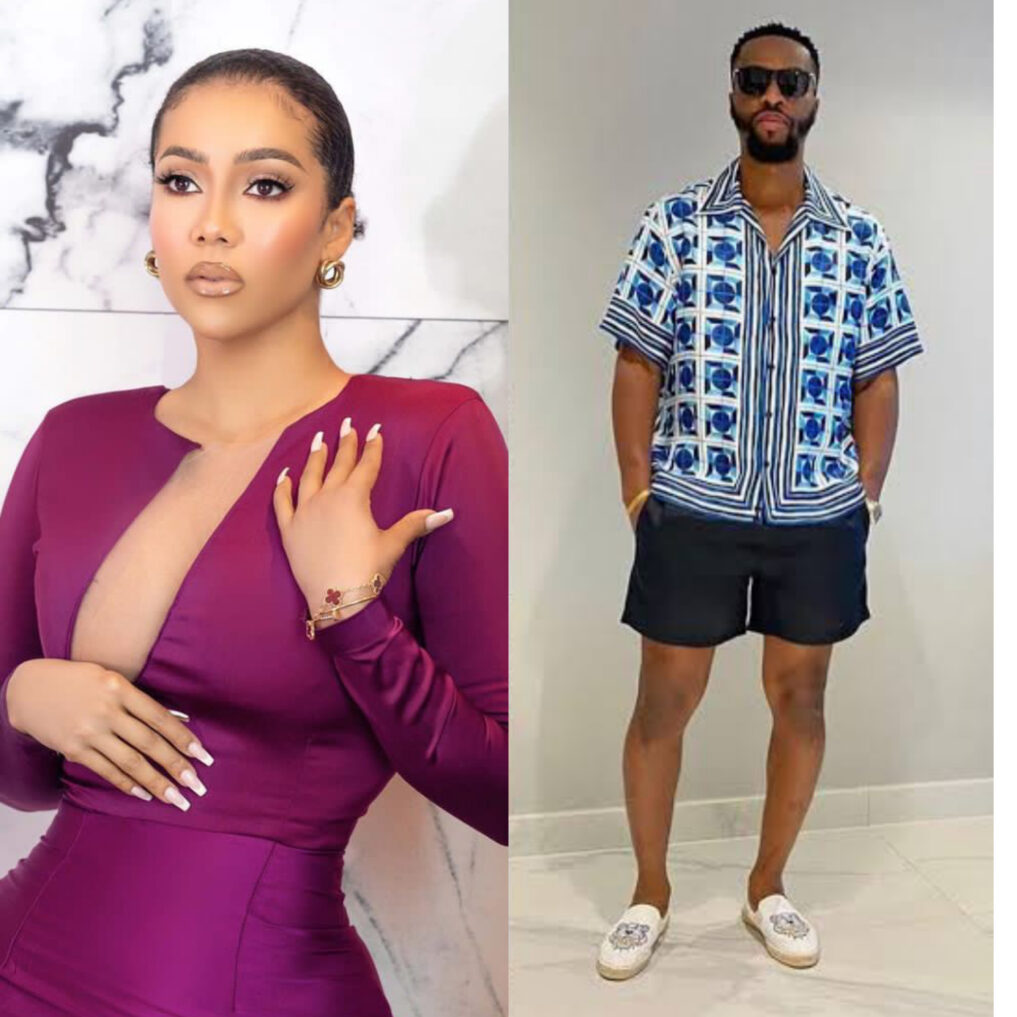 Maria Chike Benjamin, a former "shine ya eyes" housemate on Big Brother Naija, has responded to claims that she is involved with multiple guys.
Cutie Julls has already accused the reality star of cheating on her Kelvin, whom she allegedly "snatched" from his wife.
The blog claims that, aside from Kevin, Maria has been enjoying a close relationship with a prominent male entertainer and a popular Nigerian pastor.
They wrote:
"Hmmmm Shey Kelvin says he will leave his wife and be following madams. On authority, I confirm to you that apart from Hunku kelvin whom I no too sure if he is still in charge o. But the fully chest confirm gist is that una fly girl dey knack a very rich top male entertainer, a very wealthy businessman and a very wealthy pastor. So Hunku kelvin even if anything, he is not the only one fully in charge. Like how she is able to multi task to satisfy all 3 of them baffles me. Remember after the APC primaries, I hinted a gist? Maria Maria, I greet you. Hian! Ezewanyi….I pull cap for you. Maria fans, in case you want to type nonsense, please your madam to dare deny make we finish business".
The reality star apparently dated a wealthy businessman and a wealthy preacher in addition to the singer, which made the situation worse.
Reacting to the rumors, Maria stated that both she and Kelvin laughed off the allegations as they breathe each other's air day in and day out and there is no room for dishonesty.
Maria made it known that her boo takes care of her and her family well so she can't be into runs.
She added that if she ever gets dumped by Kelvin, she will chop breakfast with ice cream.
She wrote;
"And for the rumours of me sleeping with several married men including a pastor, we both laughed at it cause we literally breathe each other's air day in day out and no room for dishonesty. When and if I ever start doing "runs", not that I have any intentions of this or knock anyone off their hustle but my man do look after me and my family is also very much okay took after me and I work my ass off to look after myself. And also if I ever chop breakfast l chip it with ice cream.

Cause this is life but I'll always be happy that's given and I promise myself that on God's given earth. But for now, I just want to dance under the sunset, make nobody stop my enjoyment".