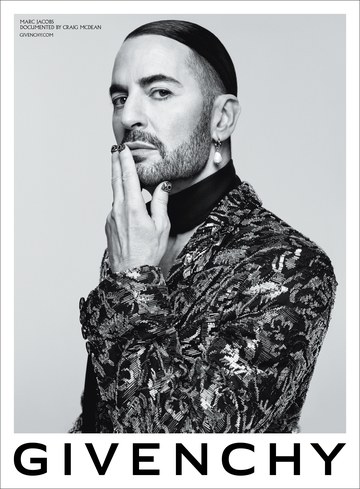 Marc Jacobs has established himself as one of fashion's biggest fans. Between his all-embracing wardrobe and his frequent Instagram shout-outs, the designer has proven to be as much a supporter of fellow brands as he is the creative force behind his own.
The designer has a penchant for Celine tiger-prints, Gucci florals and Balenciaga outerwear, and recently paired his favourite Rick Owens boots with a fresh-from-the-catwalk Prada coat.
Further evidence of his role as the industry's ultimate team player comes in the shape of the new Givenchy campaign, in which he joins actor Charlotte Rampling to make up the "iconic Givenchy couple".
Jacobs will front the spring/summer 2020 campaign, which Givenchy first teased in a series of Instagram videos.