M.I Abaga, Wizkid, Tuface Idibia, and other early 2000s hitmakers included M.I Abaga, Wizkid, and Tuface Idibia. However, several of these great performers' music appeal has dwindled in recent years.
M.I Abaga, Dbanj, and Wande Coal were previously Nigerian music business heavyweights in the 2000s.
From Wande's "Bumper to Bumper" through M.I Abaga's rap culture to the Koko master, they were well-known as artists. After teaming with millionaire actress Genevieve Nnaji, he made everyone "Fall in Love."
These Entertainment Kings, however, have now lost the flame that launched their thriving music career.
When compared to stalwarts like Tuface or Psquare's billionaire Don Jazzy, their impact in the business has dwindled.
Since these music icons appear to be leaving the Nigerian music scene, this article examines their career trajectory while evaluating key decisions that led to their musical decline.
Dbanj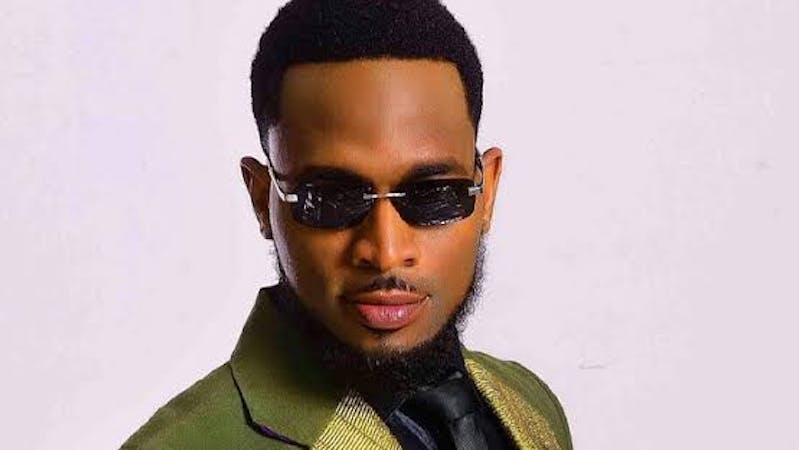 Oladapo Daniel Oyebanjo, alias D'banj, is a Nigerian musician, rapper, businessman, and co-founder of Mo' Hits Records with Don Jazzy.
Koko master emerged from the blues in 2004 with his debut track Tongolo, and by 2005, his song 'No Long Thing' featuring Don Jazzy had completely changed the face of Nigerian music.
Rundown Fuck U Up (2006), Curriculum Vitae & The Entertainer (2007) were also released by the Afrobeat and Afropop vocalists (2007-2008).
Dbanj's music was a revolutionary in the Nigerian music business.
With three blockbuster albums under his belt, he has established a solid record as Africa's number one. Dbanj decided to broaden his horizons by signing to Kanye West's G.O.O.D Music record label in 2011.
In 2012, the music sensation signed a collaboration agreement with Sony Music and RCA Records.
Dbanj was on the rise by 2012, when he debuted on the UK Top 10 singles chart with the smash tune 'Oliver Twist.' D'Banj became the first Afrobeats artist to chart in the UK top 10 with Oliver Twist, which peaked at #9 in the UK singles charts and #2 in the UK R&B chart.
The chart-topping single also topped the charts in Romania, as well as in Scotland, Germany, Belgium, and Ireland, to name a few.
He has also worked with some of the world's most well-known and best-selling musicians, including Snoop Dogg, Jay-Z, and Kanye West. This has added feathers to Dbanj's career portfolio while also igniting his music career, since his music has received international exposure and approval.
Dbanj is the first Nigerian to be appointed as a United Nations Youth Ambassador for Peace. Koko master released an album (Stress-Free) with live band artist Seun Kuti in October 2021.
Even at the pinnacle of Dbanj's success, certain decisions and events led to a decline.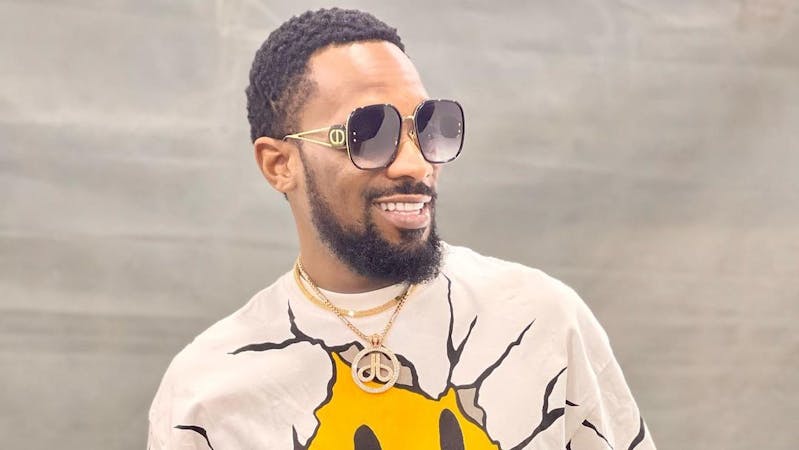 First, despite having a successful career, Dbanj's decision to sail on Kanye's ship of G.O.O.D music was an early attempt to infuse variety.
Despite the fact that Afrobeat was making huge progress at the time, the worldwide music industry had not fully embraced it. His transition to the international stage aided his career.
However, the law of diminishing returns dictated that catering to such a large worldwide audience struck a sensitive nerve in Koko master's music. Dbanj's popularity has gradually waned since then.
Dbanj returned to music after a four-year hiatus due to the loss of his child in 2018, marriage, and other life circumstances, with the release of 'Stress-free' alongside Seun Kuti. The song did not garner the kind of airplay that Dbanj's tracks usually do. Dbanj's life changed dramatically during his four-year musical break.
Dbanj's other noteworthy qualities
Dbanj secretly married his sweetheart, Lineo Didi Kilgrow, in 2016. Daniel Oyebanjo III, their son, died in a drowning accident in May 2018.
Dbanj was accused of rape in June 2020 by a Twitter user named Seyitan Babatayo. Dbanj raped Seyitayo in 2018, she claims. The dispute was eventually settled out of court.
These aforementioned circumstances took their toll on Dbanj's music career—family troubles kept him from music, and the rape allegation harmed his career and reputation.
Banj has continued to work on new records in the hopes that his previous success in the industry will compensate for the time he has lost.
Wande Coal
Oluwatobi Wande Ojosipe, commonly known as Wande Coal, is a Nigerian singer and songwriter who was born in 1985 at the age of 18.
Wande began her career in the Nigerian entertainment industry by dancing.
He was signed to Don Jazzy's Mo' Hits Records in 2006.
Along the way, he appeared on D'banj's Rundown/Funk you up album with tracks including "Loke," "tonosibe," and "why me."
"Ololufe," Wande Coal's debut single off the CV album, has been considered as one of the finest love songs ever written.
'Ololufe' made everyone feel all mushy and romantic. En
Coal later published his debut album Mushin To Mo'Hits, which was well appreciated in Nigeria, the United Kingdom, and the United States.
Wande's music career remained unaffected.
Coal has also collaborated with other Nigerian artists such as Ikechukwu, Phyno, Davido, Naeto C, Dr. SID, D'Prince, Wizkid, and others.
In 2012, there was a squabble between record label executives Don Jazzy and D'banj, Coal, Dr.SidD, and D'Prince went on to Don Jazzy's new record company Mavin Records, and Tiwa Savage signed on to Don Jazzy's new record label Mavin Records.
Wande Coal departed Mavin Records on November 7, 2013, due to intellectual property theft of a song with the same lyrics as Don Jazzy's lyrics. In November 2013, he released a single titled "Baby Face" to commemorate his departure from Mavin Records.
Wande Coal released his second album Wanted after a lengthy hiatus.
The song's reviews were not too positive. Some viewed it as a sloppy attempt at music, while others claimed it was a failed return song.
The expectations for Wanted were high, according to Bellanaija review. The album, however, falls short of moving Wande Coal to the next level; length is an issue for an album with limited subject matter and isn't cohesively put together. There are more misses than hits in Wanted.
Wande Coal's musical career hasn't been easy, especially since his departure from Mavins.
Coal is extremely gifted, but after producing game-changing singles like Iskaba, the Nigerian superstar who a media OG described as 'One leg of the triad of extraordinary skills in Nigerian music since '99 alongside Burna Boy and 2baba'.
The vocalist has lost the will to produce big singles.
The ability of an artist to continually release outstanding music is dependent on both the record company and the musician's ability.
Wande, despite his brilliance and deft vocals, appears to be struggling to keep up with the modern Nigerian music industry's speed.
Despite the fact that his long break helped him keep up with the industry challenge.
M.I Abaga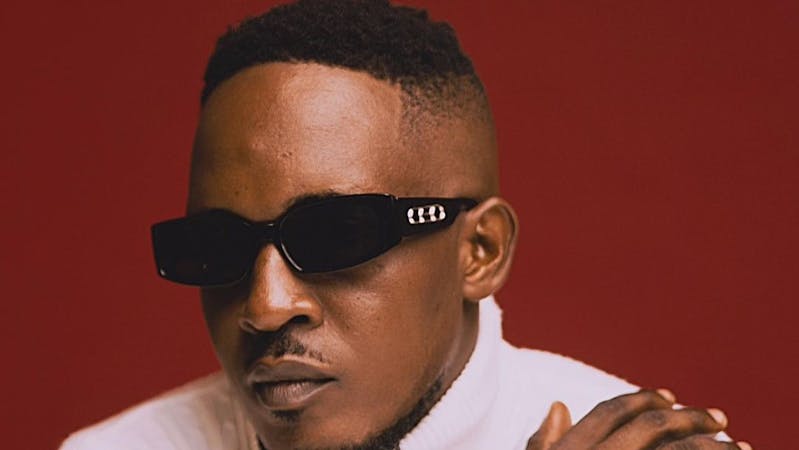 Jude Lemfani Abaga, better known by his stage as M.I Abaga, is a Nigerian rapper and record producer.
He was born in Jos, Nigeria, on October 4, 1981. He studied engineering at Calvin College in Michigan, USA. After a year, M.I changed her major to Business and Economics (2003).
In 2008, the rapper released his debut studio album, Talk About It.
M.I, a talented recording artist, was named Best Hip Hop Artist and Musician of the Year at the 2008 City People Awards.
In 2010, he released MI 2: The Movie, which was two years later. The album titled 'The Chairman' was published in 2014.
In 2018, the rapper debuted a Playlist project called 'Rendezvous.'
After a few, he released his fourth studio album, 'A Study On Self Worth: Yxng Dxnzi,' which was named 'A Study On Self Worth: Yxng Dxnzi.'
M.I joined the music label Chocolate City in 2005, rose to the position of Chief Executive Officer in 2015, and quit in 2019.
Rytchus Era production was co-founded by his brother, Jesse Jagz. M.I, known as the "rap god," opened the path for the introduction of Unique sounds. Following substantial endorsement deals, the rapper appeared to take a step back from active efforts to advance his career.
Instead, M.I has concentrated on managerial responsibilities and sponsorship partnerships. He was recently named vault's creative director.