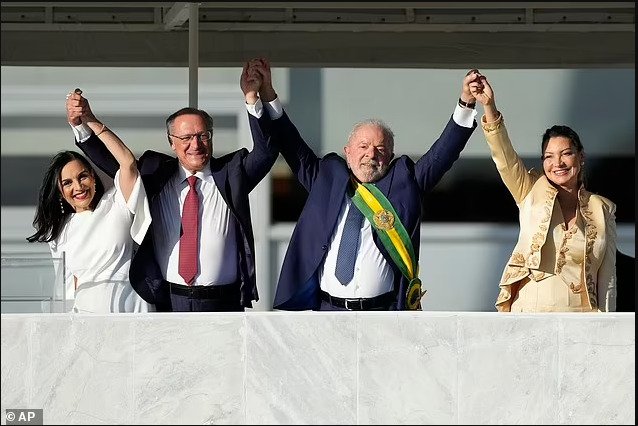 Luiz Inacio Lula da Silva has been sworn in as President of Brazil, while his predecessor, Jair Bolsonaro, has fled to the United States after refusing to concede defeat, glamsquad reports.
READ ALSO: Photos: Chioma steps out as 'Mrs Adeleke' on inauguration of 6th Osun State Governor
Lula said democracy was the true winner of the October presidential vote when he ousted Bolsonaro in a speech to Congress on Sunday, after officially taking the reins of Latin America's largest country.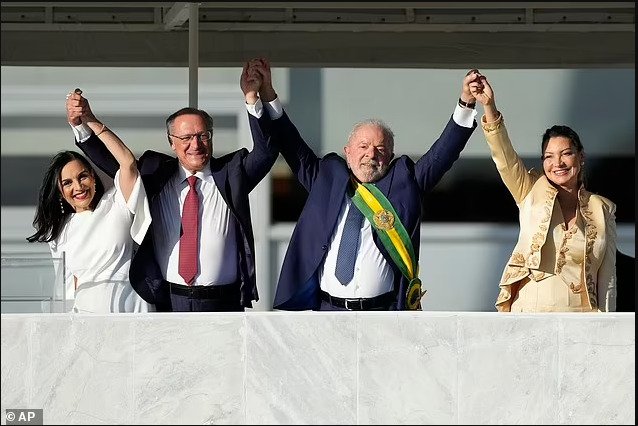 'Democracy was the great victor in this election, triumphing over… the most violent threats to voting freedom and the most abject campaign of lies and hatred plotted to manipulate and embarrass the electorate,' Lula told lawmakers.
Lula, who was imprisoned during Bolsonaro's inauguration in 2019 on graft convictions that were later overturned, threatened his predecessor.
Now that he no longer has presidential immunity, Bolsonaro faces mounting legal consequences for his anti-democratic rhetoric and handling of the pandemic.
The former president's trip to Orlando, Florida, shields him from immediate legal consequences in Brazil.
'We do not carry any vengeance against those who attempted to subjugate the nation to their personal and ideological designs, but we will guarantee the rule of law,' Lula said, without naming his predecessor. 'Those who erred will be held accountable for their mistakes.'
He also accused Bolsonaro's administration of "genocide" for failing to respond appropriately to the COVID-19 virus, which killed over 680,000 Brazilians.
'The perpetrators of this genocide must be investigated and punished,' he said.
Lula's government plans contrasted with Bolsonaro's four years in office, which were marked by reversals on environmental protections in the Amazon rainforest, laxer gun laws, and weaker protections for indigenous peoples and minorities.
Lula has stated his desire to transform Brazil, one of the world's leading food producers, into a green superpower.
READ ALSO: Biography Of Dapo Abiodun: Age, Wife, Children, Son, Phone Number, Daughter, Father, Family & Net Worth
He reaffirmed his commitment to ending deforestation in the Amazon, which reached a 15-year high under Bolsonaro, as well as repealing Bolsonaro's laxer gun policies, which prompted a surge in gun ownership.
'Brazil wants peace and security for its people, not more weapons,' he said.