The Sportmax Fall winter 2022 ready-to-wear collection showcases creatively designed and elegant womenswear outfits.
The collection which was presented during the Milan fashion week is centered on noir ladies and their self-empowering sensuality.
Read also: LookBook: Giorgio Armani Fall Winter Womenswear 2017 Ready To Wear Collection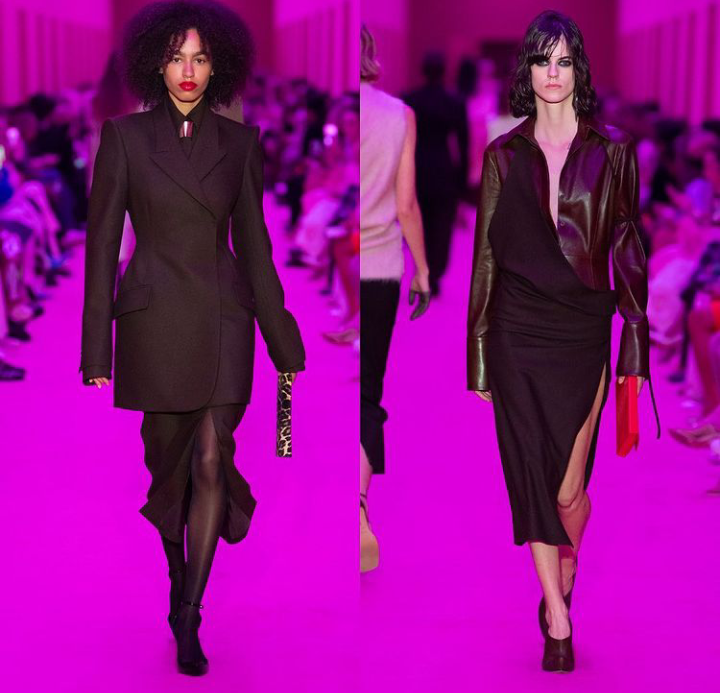 The collection is presented in a long hallway covered in pink paint and dotted doors. The collection is an expression of women's power, an hourglass line of women driven to stand out.
For its fall-winter collection, the fashion house revealed different colors of womenswear outfits with elegance being a point of highlight. The collection features outfits like waist-fitting blazers, boxy tailoring with an elongated square shoulder, and many more neatly tailored and classy outfits.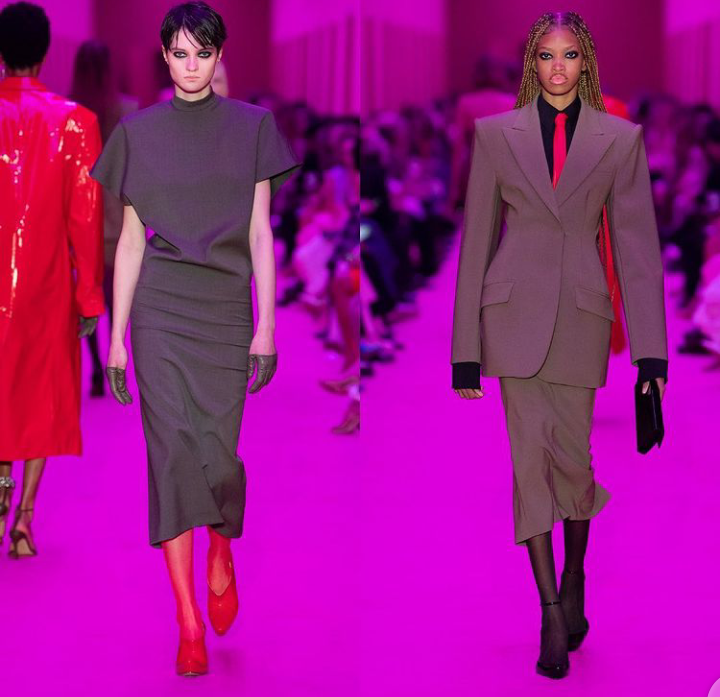 Distinctive waist area, contemporary top design, side cuts, and gloves form some highlights of the Sportmax Fall winter collection. Some outfits are designed to embrace the curves of the woman.
Read also: LookBook: Fendi Womenswear Spring Summer 2022 Collection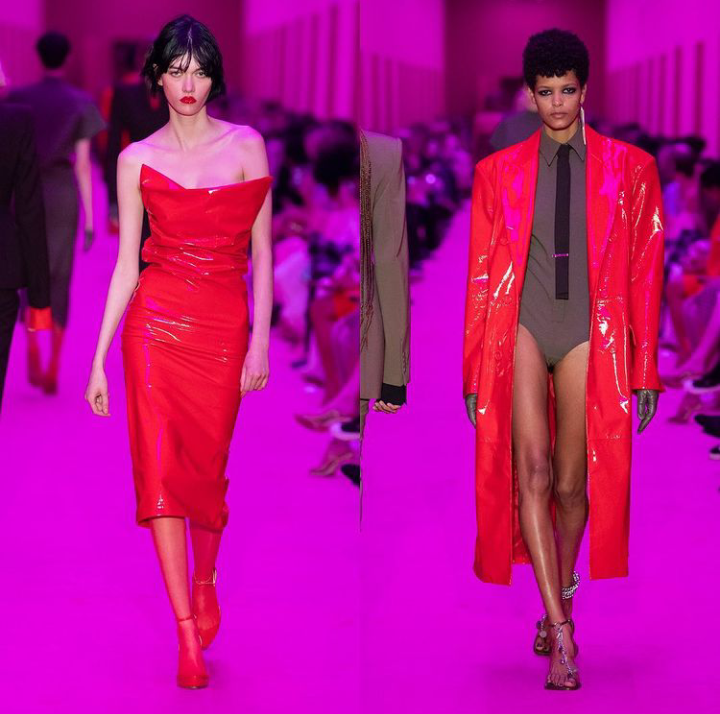 Leather fabrics are designed into a strapless dresses and a coat. The collection also features suit-up womenswear outfits that highlight the elegance and power of a woman. Skirts and pants are paired with long blazers and a classy heel. Dresses are also designed in creative colors and walked down the runway in style. The Sportmax Fall winter 2022 collection highlights female power in creative looks.
Photo credit: Sportmax hk