The fashion house Schiaparelli recently debuted its fall-winter 2022 haute couture Ready to wear collection and the statement designs are interesting.
The collection which was presented during the Paris Haute fashion week was designed by US designer Daniel Roseberry. Daniel has designed outfits for a lot of A-list celebrities and even first ladies. The collection which was presented at the Paris museum is dedicated to the founder of the fashion house Elsa Schiaparelli.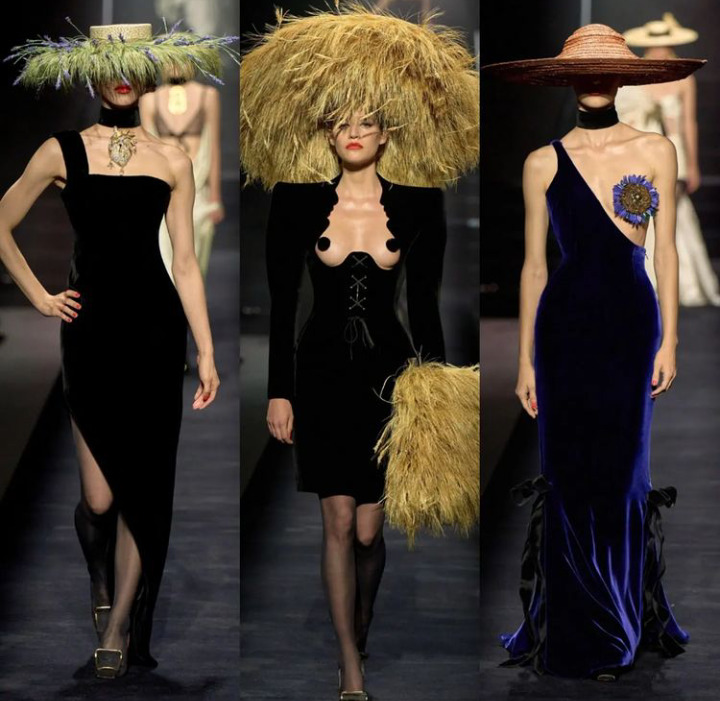 Read also: LookBook: Fendi Haute Couture Fall Winter 2019 Ready To Wear Collection
The fashion house Schiaparelli is known for its surrealist fashion and this was once again highlighted in its fall-winter collection.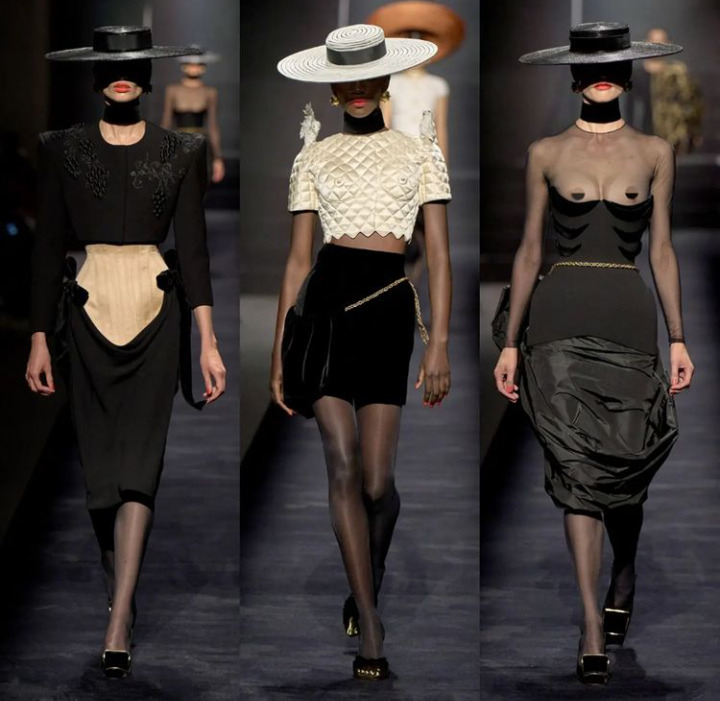 For its haute couture fall-winter collection, the fashion house made use of black outfits the most. These outfits are however styled in different ways and laced with gold accessories. 80s Fashion designs were reawakened in the collection and the designs were purely creative. Another highlight of the Schiaparelli Fall winter 2022 collection is the use of feminine body outfits.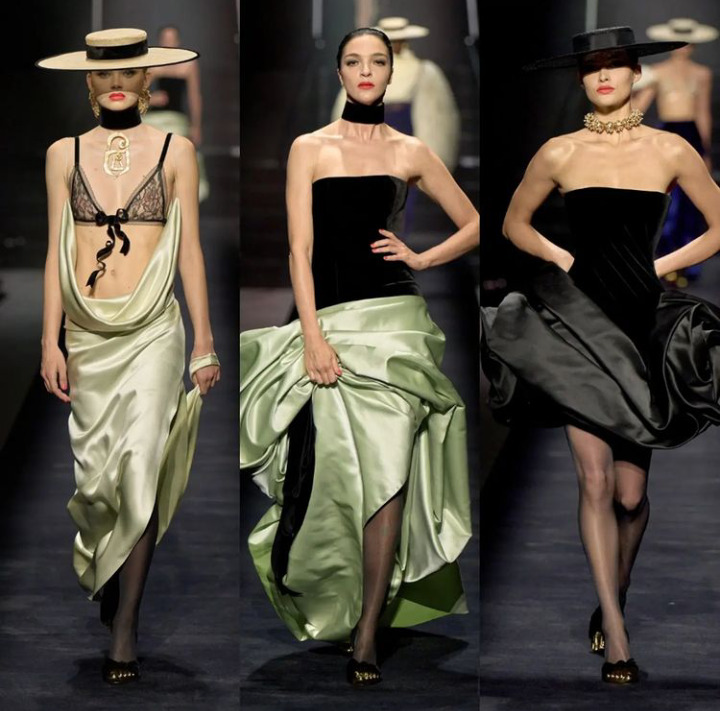 Read also: LookBook: Schiaparelli Haute Couture Collection For Paris Fashion Week
The collection consists of layered with sheer, clingy tops, and sprouted wildflowers out of their chests. Each of the looks shows a collaboration between Elsa Schiaparelli's designs and Daniel Roseberry's designs.
Photo credit: Fashionist Styles
Click here to follow us on Instagram