Exaggerated sleeve designs were a highlight of the Proenza Schouler Spring Summer 2023 ready-to-wear collection.
The collection which was presented during the New York fashion week features many creative looks and designs.
Read also: LookBook: Proenza Schouler Fall Winter 2022 Ready To Wear Collection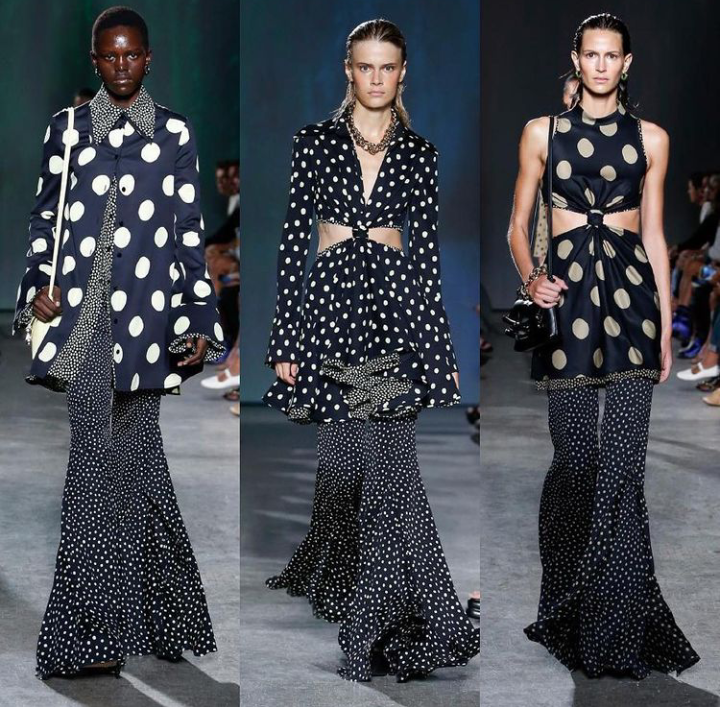 Different types of colors and color combinations were incorporated by the fashion house to give an amazing collection. Knitwears, polka dots, floral and lace fabric were made use of by the fashion house.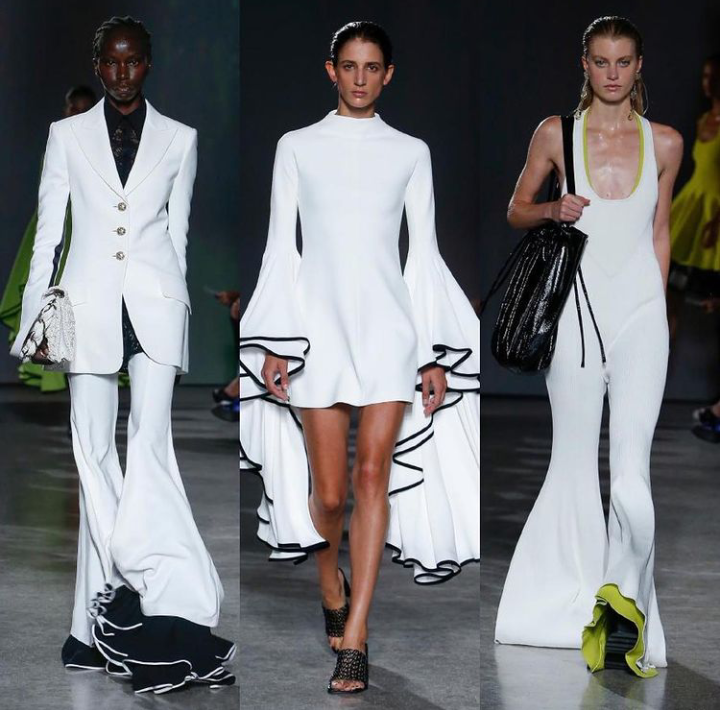 For its spring-summer 2023 ready-to-wear collection, different types of outfits were strutted down the runway. The runway show began with a white technical nylon fringe bra, black viscose knit top, and black technical nylon skirt which was paired with a black bar tote being walked down the runway and completed with arc platform sandals and long glass sliver earrings.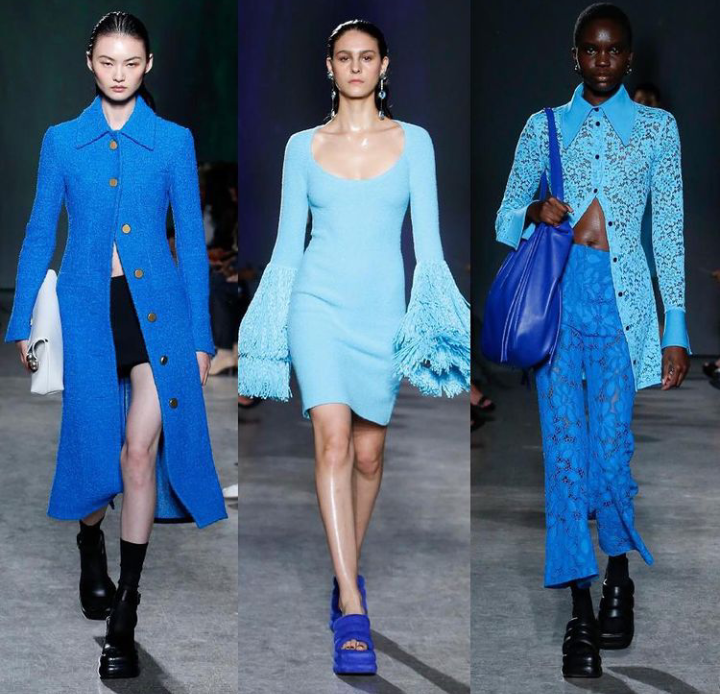 One of the highlights of the runway show is an aqua stretch lace shirt which was paired with a cyan lace pant and arc platform slides and leather drawing tote.
Read also: 7 Beauty Trends To Know From NYFW AW21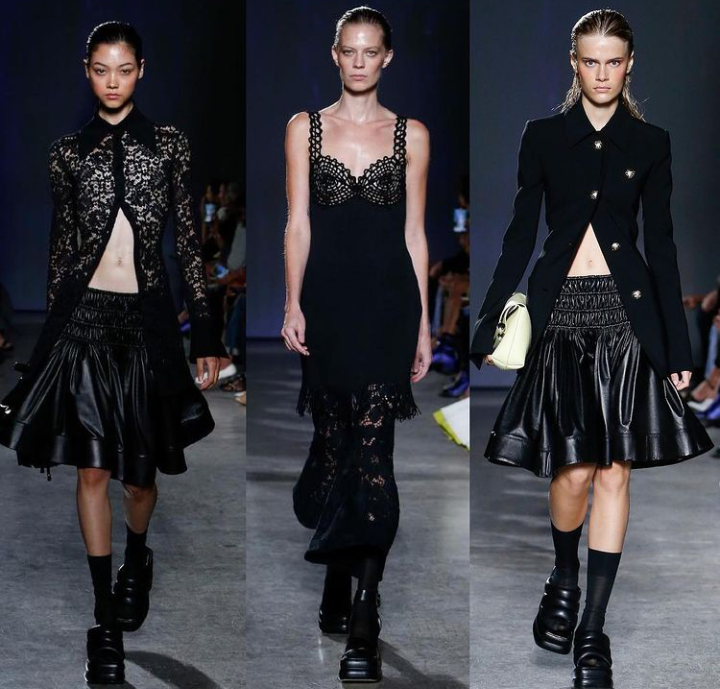 The collection features outfits including both long and short dresses designed with cape sleeves and some with peplum sleeves. The suits on the other hand are designed to give a chic and elegant appearance.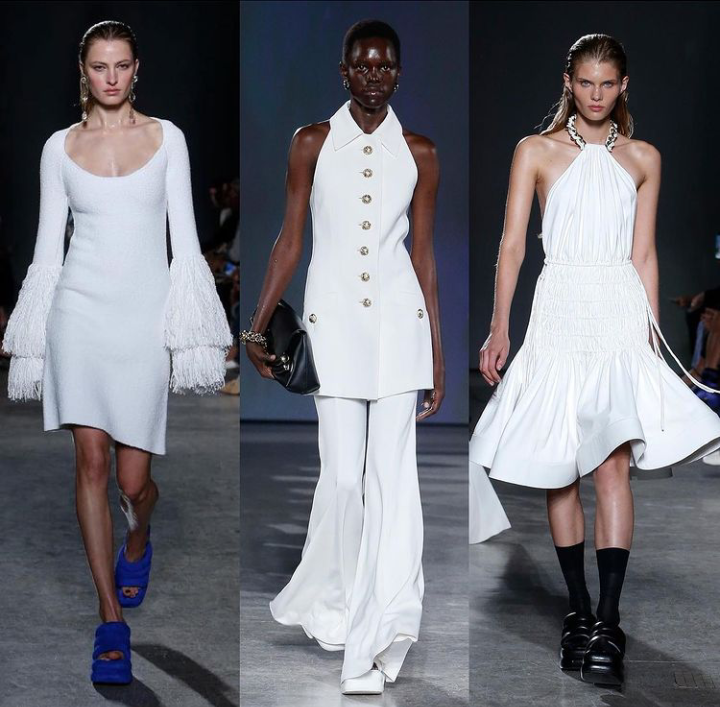 Monochromes were another highlight in the fashion house portrayed beautifully. The two-piece outfit was designed in classy statement looks. The Proenza Schouler Spring Summer 2023 ready-to-wear collection showcases the beauty of fashion in different attires.
Photo credit: Just fashionworld