The Moschino resort cruise 2023 ready-to-wear collection incorporates fun, bold colors and loud prints into its design.
The creative director of the fashion house Jeremy Scott is known for his creative use of colors which he also highlighted in the resort cruise collection.
Read also: LookBook: Moschino Fall Winter 2022 Ready To Wear Collection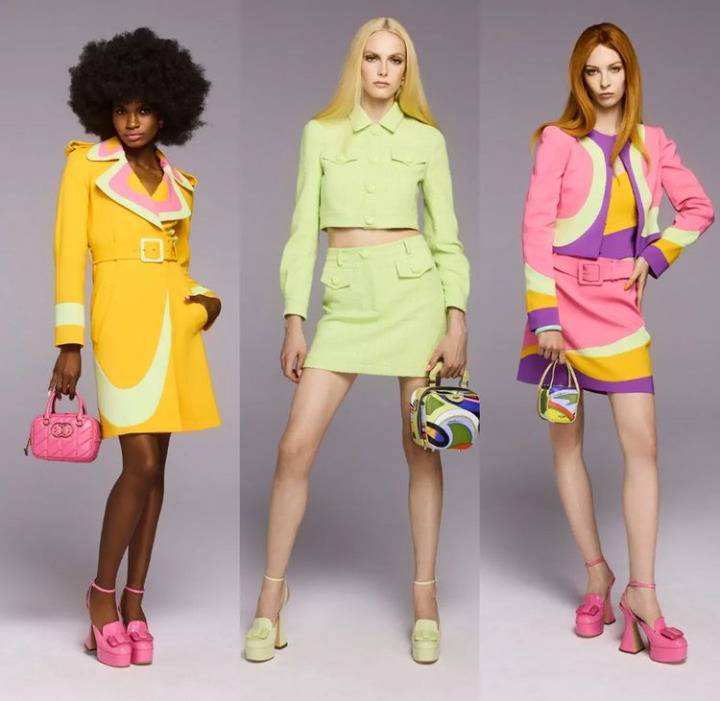 The collection evoked the '60s and '70s traveling jet-set with an unexpected crafty touch. The collection also consisted of outfits designed from psychedelic abstract prints, crochet, and oversized mirrored paillettes.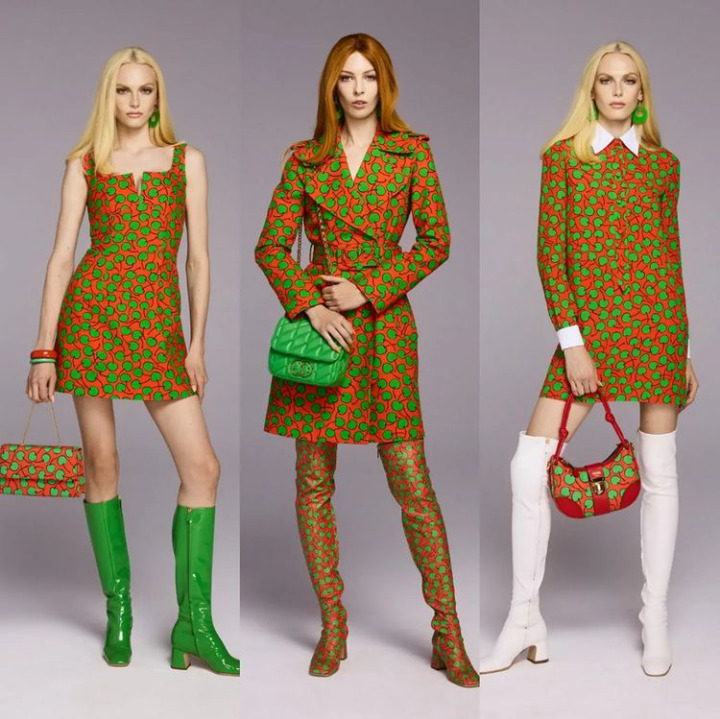 The American creative director incorporates the return of traveling in different joyful outfits.
"I was thinking about those gorgeous shots of celebrities in the '60s leaving the airport, just looking chic and nonchalant but put together," Scott said over Zoom.
The Moschino resort collection consists of hippie outfits, crochet looks consisting of patchwork dresses, wrap skirts, and flared pants to mention but a few.
Read also: LookBook: Moschino Spring Summer 2017 Ready To Wear Collection
Jeremy Scott explained the collection was some of his favorite things he created over a long time. The collection also highlighted polka dot prints and fun accessories. The Moschino resort collection consists of jumpsuits, dresses, and two-piece outfits in different designs. Monochromes were Another highlight in which the fashion house portrayed creatively.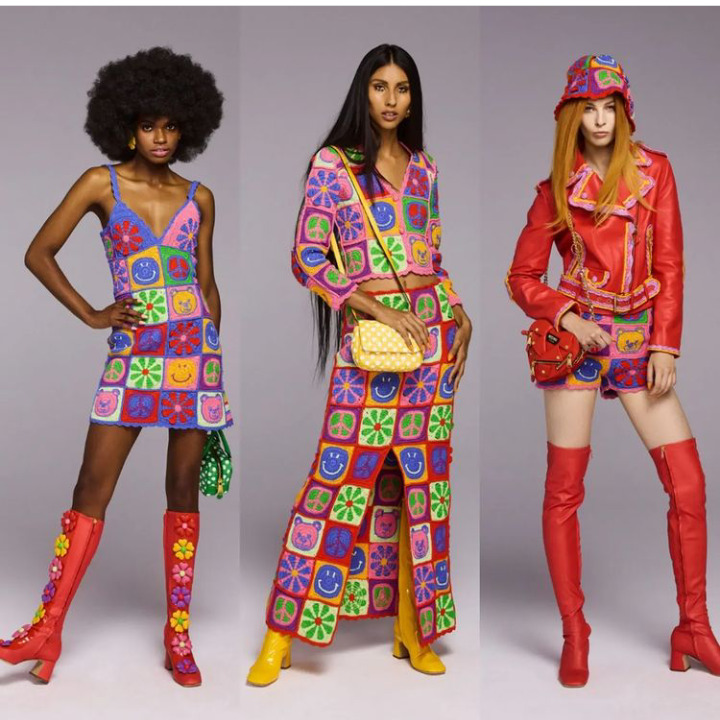 The luxury fashion house which is known for its fun design of bags presented different creative and fun bags. The overall Moschino resort collection is colorful and creative.
Photo credit: Just fashionworld